In loving memory of a Crack Platoon warrior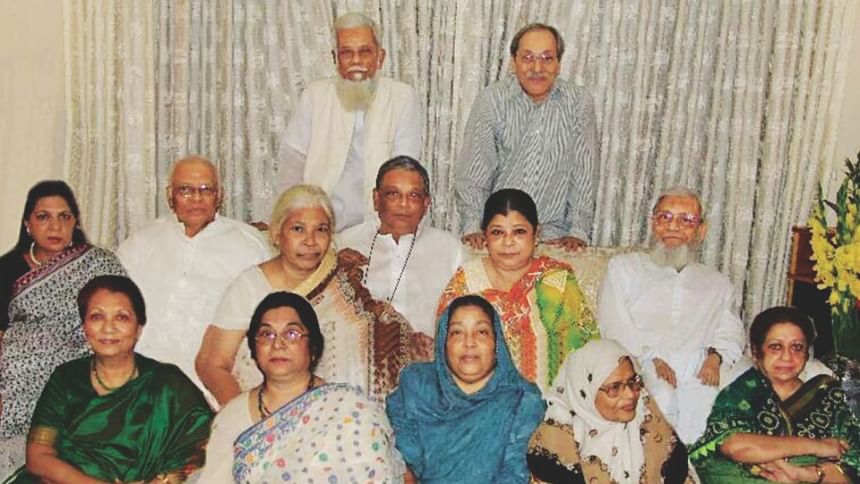 Freedom fighter Masud Sadique Chullu passed away on October 16, 2017 at the age of 72. Known to his friends and fellow fighters as Chullu Bhai, Masud Sadique was part of the brave Crack Platoon which included Shafi Imam Rumi, Bodiul Alam Bodi, Abdul Halim Chowdhury Jewel, Habibul Alam, Kazi Kamaluddin, Shahadat Chowdhury, Fateh Ali Chowdhury and Mofazzal Hosen Chowdhury Maya among others. The significance of the Crack Platoon was that it shook the confidence of the Pakistani army in Dhaka in 1971through guerilla operations. The platoon's operations symbolised the resistance that was gaining momentum against the Pakistani forces and that even the capital was not in complete control of the occupying army. This greatly added to the confidence of the Mukti Bahini.

Masud Sadique Chullu was laid to rest with state honour on October 17. In this issue of In Focus, friends and family of the departed express their love, respect and admiration for this patriot who had once fought and suffered for the freedom of his country.
---
My comrade-in-arms
Wasif Islam
Masud Sadique Chullu Bhai was kind, gentle and unassuming. He was also an extremely generous and helpful person.
I remember when he had come to Dhaka from Calcutta, in the pre-independence days, we got along quite nicely from the word go. We used to play carom for hours and hours. Although he was six or seven years older than me, we became great friends.
Time moved on, he got a job as a medical rep—they gave him a house and a car. Then on March 25, 1971, all hell broke loose. We started to plot and plan.
Badol, Ashfi and Masud (there was another but I forgot his name) went over the border, to meet up with Khaled Mosharraf's platoon. They came back in a few days' time with arms and some ammunition.
We hid them underground in our house. Later, we moved them to Chullu Bhai's house, which turned out to be our den for all clandestine activities. The planning for hitting multiple electrical stations was done there. We moved out in small groups to attack the stations from there.
Badol, Shopon, Chullu Bhai and I sought out Khaled Mosharraf's daughter and rescued her from an Eskaton Road house, and sent them across the border using his car.
Atiq and I went to Melaghor, where we met Badol and Captain Haider. Khaled Mosharraf gave us special training in urban warfare and intelligence gathering.
When I returned home, I learned that our house had been raided by the Pakistan army, and many of our comrades like Rumi, Bodi, and our dear Chullu Bhai were captured.
Months went by, December 16 came, and we were an independent nation! We had heard about Chullu Bhai being in the Central jail. Some of us went there and got him out.
We brought him to our house. There was great rejoice. We fired our guns in the air in jubilation and for his reception.
How the years went by afterwards. We all got married and had children. The last time Chullu Bhai and I spoke over phone, it was almost a month ago. It seemed like he was getting ready for his death. He said, "Wasif, if I die, you must lead my janaza prayers."
Chullu Bhai was buried in the Banani graveyard in the presence of his friends, relatives and his comrades-in-arms. His coffin was draped with the national flag. There was a guard of honour on behalf of the Freedom Fighters. We all prayed for his departed soul.
Wasif Islam is a freedom fighter.
---
A FRIEND TO REMEMBER
Muhammad Nurul Huda
Masud Sadique, popularly known as Chullu Bhai to many, has suddenly left us for good, breaking many hearts. He was unusual in the sense that he was both a private person and also admirably public-spirited. Many would miss the lively get-togethers and the gorgeous entertainments at his Banani DOHS residence. His friends and admirers were many, in diverse vocations and professions. Masud Sadique would unfailingly host them with their spouses, at least four times a year.
Beneath his cool and suave exterior, there was an intrepid self; no wonder Masud Sadique joined the freedom struggle quite early in 1971. A decent job and a secure accommodation in Dhaka in the turbulent times of 1971 could not prevent him from joining the ranks of brave Freedom Fighters who gallantly fought from within occupied Bangladesh. He was captured by the occupation army and underwent severe physical torture.
Chullu Bhai believed that fighting for the motherland was an act of faith and it was very difficult to convince him to collect his Freedom Fighter Certificate. A quiet and publicity-shunning character as he was, he would never on his own speak about his exploits in the Liberation War. On the contrary, he would at times enthral many by narrating the valorous acts of Late Colonel Haider and his other compatriots.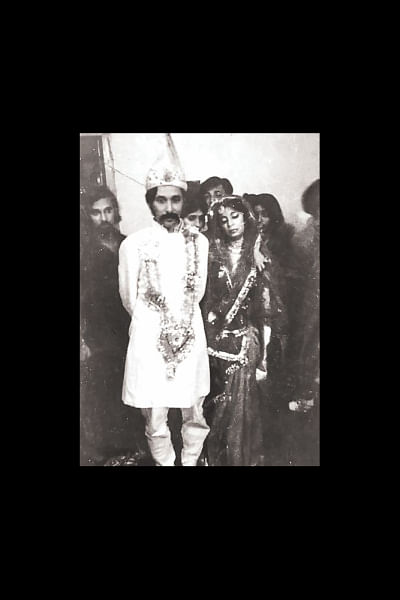 On a personal level, Masud Sadique was extraordinarily affectionate to his only daughter and would go to any length to keep her happy. He was equally concerned when friends and acquaintances were in distress.
Masud Sadique came from a very distinguished family but would hardly talk of his pedigree. Fondness of good things in life was inherent in him and he was a connoisseur of music, good food, flowers and brilliantly excelled in private event management.
Almighty Allah has given us relations but we can always choose our friends. I was extremely lucky in having Masud Sadique as a friend for the last 55 years. Indeed, it would be impossible to dislodge him from the heart. Rest in peace, my dear friend.
Muhammad Nurul Huda is a former IGP.
---
REMEMBERING CHULLU BHAI
Kazi Iqbal
I first met Chullu Bhai in Dhaka Central Jail. It was perhaps in late September or early October in 1971. He was sent there after the Pakistan army had picked him up from Eskaton Garden, in late August following a tip-off.
He suffered terribly while in army custody before being transferred to Dhaka Central jail, while I took a more indirect route from Damurhuda, Darshana, Chuadanga, Faridpur, Joydevpur Rajbari, PW Cage No1, Dhaka, Cantonment to Central Jail, after having been picked up by the 18th Punjab from our safe house in Damurhuda, following a Rajakar tip.
We shared a tiny cell with a younger inmate called Masud (I don't remember why he was there). Apart from the war that was then well underway, Chullu Bhai and I shared an interest in cricket. He was a wicketkeeper-batsman while I was a bowler who could bat. There was not one international game or player that we did not talk about while in prison until December 17, 1971, when we were finally freed by the Muktijoddhas.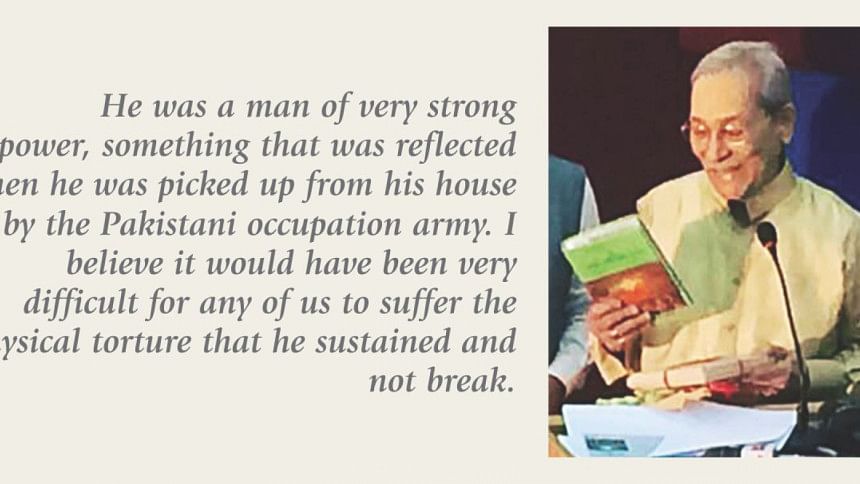 Work and business later separated us physically, but never in spirit, until I returned to Dhaka in 2011 again. We were always treated to the best mangoes and other seasonal fruits and sweets, directly from the source or famous shops somewhere out there, but not in Dhaka.
His iftar feasts were legendary not only for their wide reach, but also the warmth generated by Yasmine Bhabi (his loving wife) and himself. As he was seeing us off this past Ramadan, he said that "I may not see you next year"—which proved prophetic. Of course, we made light of his remark then and gave it no second thought.
Chullu Bhai's physical journey in this life may have come to an end but he will always remain in our hearts. He will be sorely missed. Rest in peace, Chullu Bhai.
Kazi Iqbal is a freedom fighter.
---
A LETTER TO FRIEND AND FELLOW COMRADE
Ali Ahmed Ziauddin
Dear Chullu Bhai,
Where have you gone? The moment I heard the terrible news of your flight to the happy hunting ground, I was heartbroken like so many of your near and dear ones. Over the last few days, amid all the practicalities of daily life, so many shared memories are flashing by. When did you come into our lives first? I guess sometime in late May, in 1971. Alam, Maya, Sawpon, Bodi, Badal, several others and I were the first batch of urban guerrillas sent to Dhaka to conduct hit and run operations, and you were our first recruit. You were several years senior to us but that didn't stop you from becoming a lifelong close friend and a fellow fighter within a short time. You graciously allowed us to use your pharmaceutical company's office in road 28, and in no time, we turned it into our HQ.
Chullu Bhai, do you recall the day the two of us carried a cache of weapons and ammo from a house in Kamlapur area in the boot of your cream-coloured Toyota in broad daylight sometime in mid-June? I kept my sten gun cocked at my feet in the front seat while you were driving with a tense look on your face. In one of the check-points near Motijheel I was about to open fire on the Pak soldiers fearing we would be caught red handed, but you cautioned me pointing to a few dozen innocents who would become casualties in the encounter. Luckily, because of congestion or whatever reason we were asked along with a few other cars to break the queue and move on. I guess this and many other similar reckless acts where fire was exchanged earned us the name "crack platoon".
Ali Ahmed Ziauddin is a freedom fighter
---
A HERO NEVER DIES
Rizwan Farouq
Masud Sadique better known as Chullu Bhai was a freedom fighter, a great hero, who fought uncompromisingly during our Liberation War for a free motherland. In return, he did not ask for anything; not even a freedom fighter certificate.
Chullu Bhai, a member of the Crack Platoon which shook Dhaka in 1971, is a true war hero whose spirit could not be broken by the torture of the Pakistan army. Once, when I asked why he did not get the certificate, his reply was simple, "Rizu Bhai I did it for the country not for the certificate."
He was a man of integrity. I have hardly seen a person with so much compassion and empathy for the common people. He led his life with simplicity and dignity.
On a personal note, Chullu Bhai was not only my elder brother but a guardian who inspired me in cricket, chess, carom, gardening and so many real-life skills. Sometimes I ponder, whatever I have achieved, where I would be without him. He showed me the light of life when I felt weaker, he took the road of bravery when I was exasperated and guided me when I needed strength. One of his greatest qualities was that he could mix with people of all strata of life and make them feel special by his manner and kindness. Chullu Bhai came to this world only to give and never to take anything back. He had wanted to donate his eyes after he died so that he could keep on benefiting others. I could not keep his request. Forgive me Chullu Bhai!
I was the first to see his face after his death and tried my best to wake him up without any success. I was too late and he had already gone by then. I was also the last to bid him goodbye in his grave. He looked peaceful but had one thing missing...his sweet smile. But I am sure he is smiling from up there now.
We have lost a great personality rarely found these days. I want to cry out loud and say Chullu Bhai we love you and will miss you. Heroes live forever and so will our dear Chullu Bhai.
Rizwan Farouq is a family member of Masud Sadique.
---
CHULLU BHAI, A MAN OF INTEGRITY
Habibul Alam, Bir Protik
Chullu Bhai was a man who did not hesitate to put himself in the front line of action during the Liberation War. I was introduced to him around the end of May in 1971 by Shahidullah Khan Badal.
Badal came to my house with Chullu Bhai driving a cream coloured Toyota Sedan. Chullu Bhai was introduced as a Freedom Fighter who was in a position to provide support as well as fight along with us shoulder to shoulder. Chullu Bhai was a polished person, immaculately dressed from head to toe.
He was involved in almost all the major action that took place from May till August 30, 1971, in Dhaka.
He taught us to be polite and humble. He was a man of very strong willpower, something that was reflected when he was picked up from his house by the Pakistani occupation army. I believe it would have been very difficult for any of us to suffer the physical torture that he sustained and not break.
He was shy of publicity and never wanted to speak about the days he was tortured by the Pakistani army. I would like to remember Chullu Bhai as a true gentleman—dignified, soft spoken, and true to his character. May Allah rest this freedom fighter in heaven.
Habibul Alam is a freedom fighter who fought in the Crack Platoon.
---
Follow

The Daily Star Opinion

on Facebook for the latest opinions, commentaries and analyses by experts and professionals.
To contribute your article or letter to The Daily Star Opinion, see our

guidelines for submission

.
---