A dream within a dream
Community based tourism is better than it sounds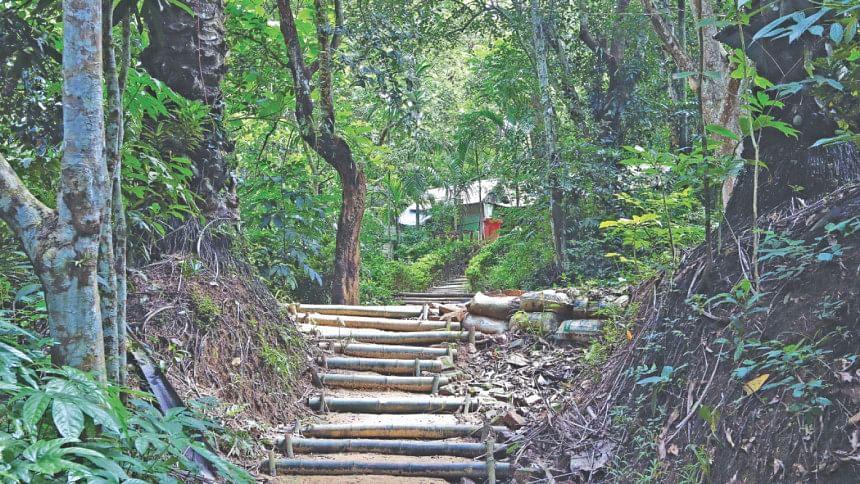 If you are ready to go forth on a journey in the spirit of adventure, sauntering through the woods and over the hills, absolutely free from all worldly engagements, never to return the same, then you are ready for Srimangal. Four hours by train from Dhaka, the little town of about three hundred thousand people is everything seductive commercial entertainment is not. Some journeys continue long after movement in time and space have ceased.
From the tea gardens—there are about 40 of them here—you will see civilisation and man and his affairs afar. Trade and commerce and politics, the most alarming of them all—you will be pleased to see how little space they occupy in this landscape. The calloused palms of the workers, comprising of about 50 ethnic groups, are conversant with the finer tissues of self-respect and heroism. What can equal the serenity of their lives?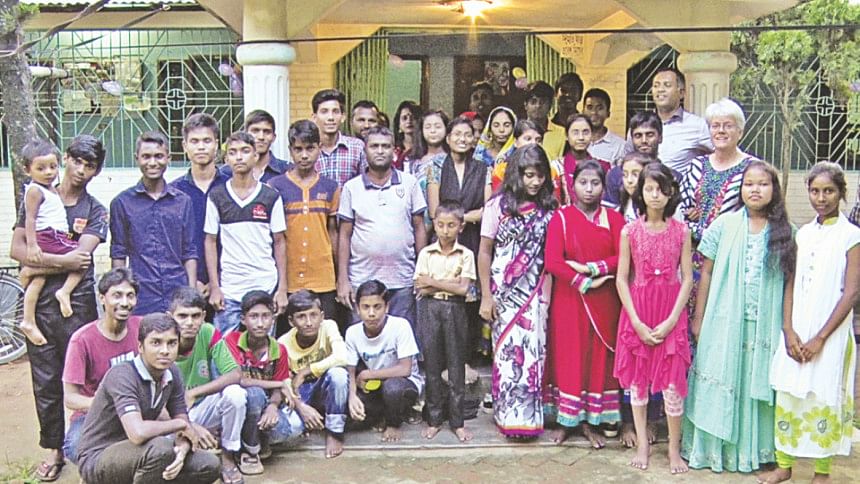 The sky appears higher, the lakes bluer, the air fresher, the food healthier, the forests bigger, the trees taller, the stars brighter, the thunder louder, the lightning more vivid, and the plains broader. But if the sky appears higher, and the stars brighter, these facts are also symbolic of the height to which the culture of her inhabitants has soared. Nature does thus react on man—people are kind to each other here.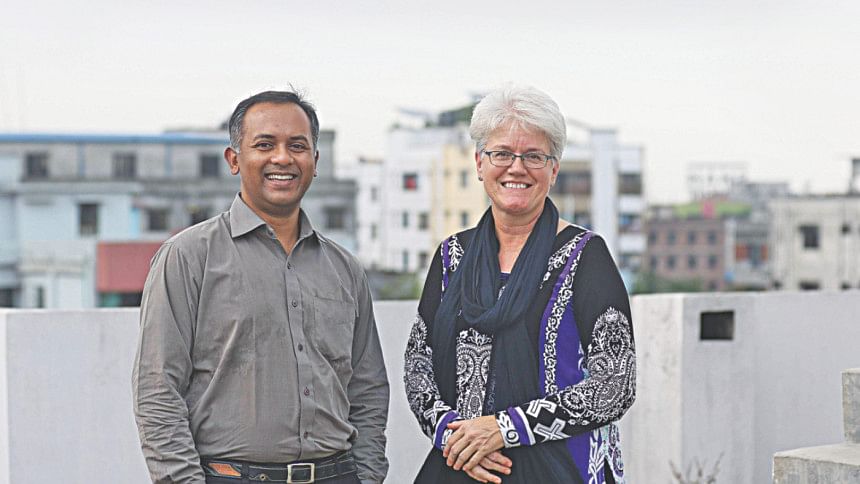 I had a firsthand experience of all that a couple of weeks ago after I had a chance to meet Sk Abu Mahadi, a retired Major of the Bangladesh Army. He is bringing in travellers from all over the world to places like Srimangal. How has he managed to reverse the tide on outbound tourism? "We have a lot of shortcomings," he says. "It's naive to think that tourists will flock to Bangladesh to see a sea beach or the Sunderbans. Due to poor management, they are not as alluring as they could be.  I thought that community based tourism is the only way. Tourists will get to learn about new cultures, see new places and the local communities will benefit financially and culturally."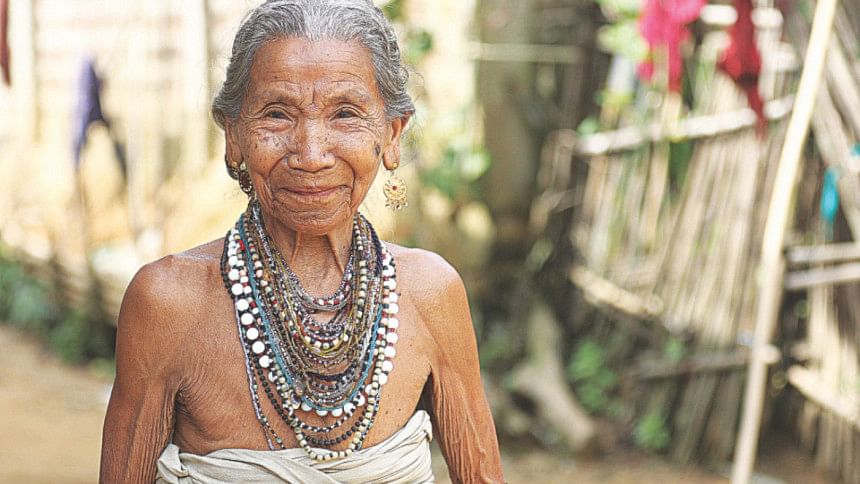 The idea worked. Last year, Golpata Eco Tours, his brain child, received about 130 tourists from Japan, different parts of Europe and USA. "I wanted to create an impact," says Abu Mahadi who has taught at several universities, worked in the renewable energy sector and done R& D in IT. Now a consultant for ADB, he also operates a booming food business. 
His enterprise is not targeted at those looking for five-star luxury and technology that's making it easier and more comfortable for us to sit alone watching images created by people who do not love us but want our money. It's for those willing to step off the beaten track and find a meaning to it all. "Before leaving tourists ask why they didn't know about Bangladesh before."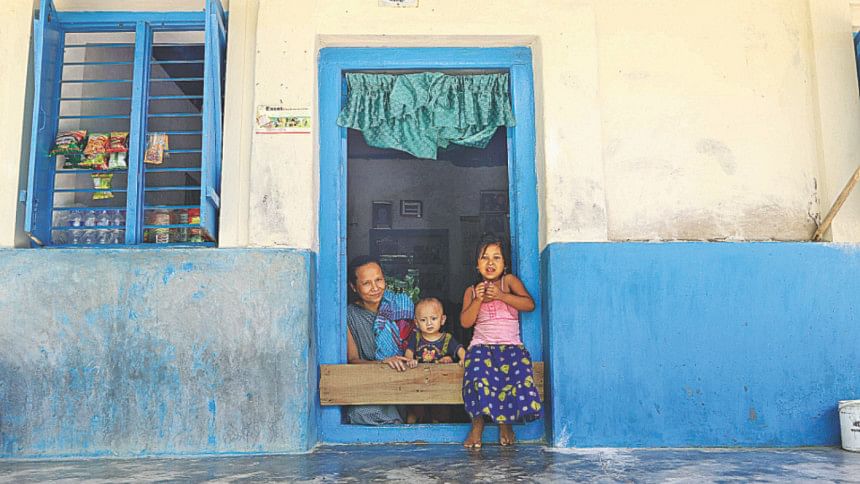 There are good reasons why they feel this way. Bangladesh is strikingly different from the other countries of the subcontinent. People are more hospitable and friendlier. Every country can claim that. One has to be here to believe it. "We have host families all across the country.  Cultures meet and for families it can be a source of earning. Guests can choose to stay at hotels and lodges. But they always like to dine with a family. All they want is a clean bed and bathroom and hygienic food. We also have a Bed & Breakfast in Dhaka which has become very popular."
Oshtomi Chowdhury's is one such family. Her house is cozy and clean. Her two kids say that they like the manners of their guests. I am introduced to them by Liton who is kind of the right hand man of Abu Mahadi.  Liton, 31, is trustworthy, disciplined and dutiful—qualities I trust he developed from the former Major of the Bangladesh Army.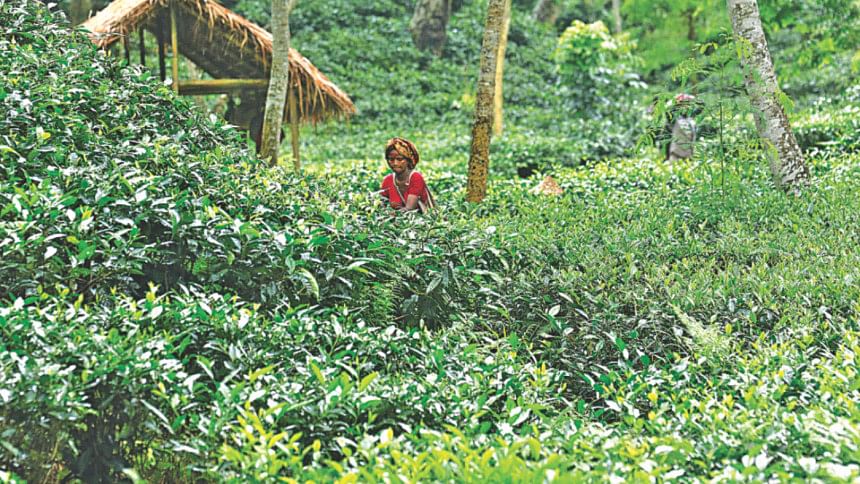 Liton takes us to Khasia, Monipuri and Tripura villages (Garo and Santal are the other two ethnic groups of Srimangal), the Lawachara National Park where you can hike, the Madhavpur Lake, gardens of pineapple, limes and naga morich (one of the hottest chili peppers), a 400-year-old temple, a church, a restaurant that specialises in the famed seven-layered tea, the 125-year-old Deanston cemetery where 46 British tea planters and their family members are buried and a strip of land that once was a runway. "It was used by managers of tea gardens. The people of Srimangal are used to seeing Europeans."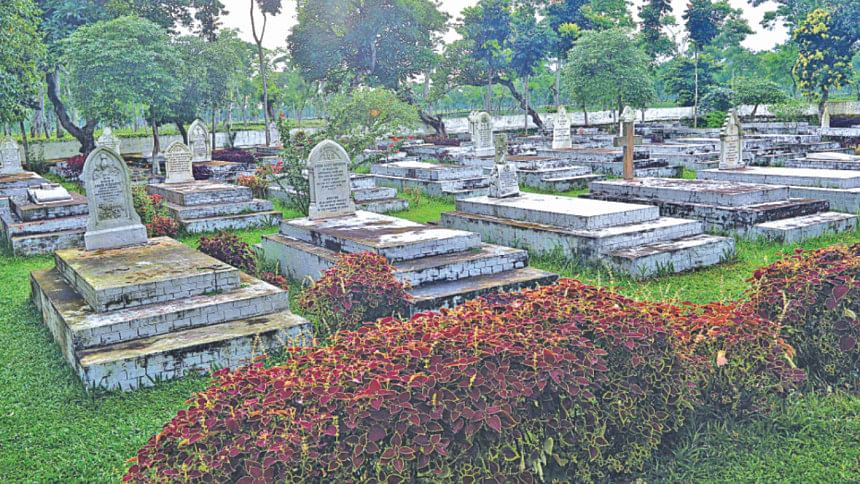 He knows the place well. But it's not just around here; he takes tourists all over the country. "In Jessore we show them mosques and temples that are centuries old. Rajshahi has the archeological sites, in Bagerhat we have the 60 dome mosque, Swarupkati in Barisal has a floating market; in Dinajpur we have the Kantaji temple and Ramshagor Lake; in Khulna the Sunderbans. They love the journey by a 100-year-old paddle steamer that takes them to Mollarhat in Barisal. There are very few of those left in the world." 
And then there is Chittagong and the hill tracts. "Guests really like the War Museum, the ship breaking yards and the ship building industry."  But there are hurdles to overcome. "Getting permission to visit the three districts of the hill tracts has become more bureaucratic," Abu Mahadi says.  "Earlier we could get the permission from the Divisional Commissioner. But now we have to apply separately to the DCs of the three districts. The government has declared 2016 as the Year of Tourism. I am not aware of any sincere effort to promote it."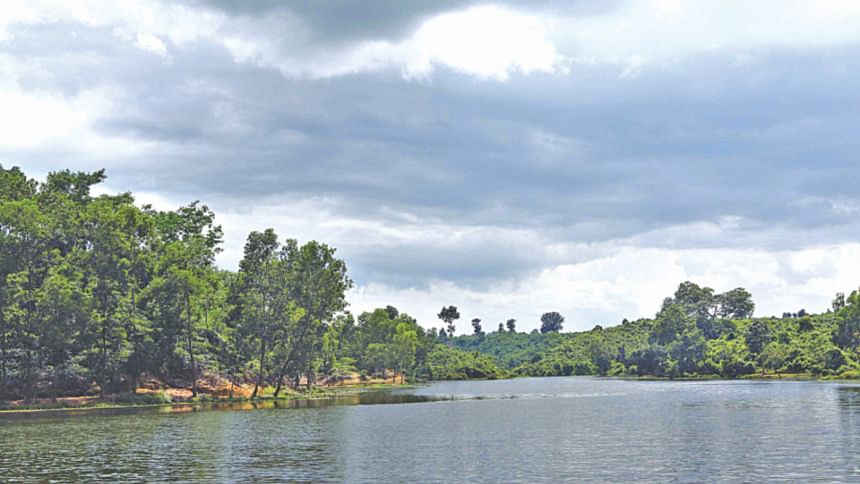 Sk Mahadi is a dreamer. He is also a fighter. He is doing all this to prove to the world that Bangladesh can be a popular holiday destination. But he has another dream within this dream. He wants to raise about 40 children living in a shelter in Savar. In 2011, while he was teaching at a university, one of his students named Pintu told him about it. "Pintu invited me to give a motivation lecture to the students. But I ended up being inspired by them. I started visiting them every month. Ms. Joanna, a Dutch national who was supporting the children sent me a note of appreciation on email. One day she said to me, 'Why don't you start something that will support the home even after we are gone?"
He got to thinking. Joanna had worked as a tour operator and a banker in the Netherlands.  And he was good at event management. "That's how we started Golpata. We travelled to different parts of Bangladesh and she told me what a European tourist might find interesting—the little, mundane things like a brickfield.  Who would have thought of that?"
Joanna comes two or three times a year to see her children. She was there when I visited the shelter before going to Srimangal. "In 2003, I came here with a friend of mine whose relative was taking care of the children at that time.  I visited a couple of times in the subsequent years. In 2006, I took over as this guy had to go back to the Netherlands. I think it was my destiny. I didn't face any problems. People are so kind."
Abu Mahadi wasn't exaggerating while bragging about the children. Nur Islam, Habib, Mintu, Jharna, Tanima, Reshma and everyone else is smart, confident and conscientious thanks to the overall education they are receiving. Then there is Shahnaz Akhter who cannot see. She wants to become a lawyer. She has just secured admission in a prestigious college in Dhaka. I was thinking of her while travelling in Srimangal. Will she ever be able to see all that beauty? The thought bothered me. But perhaps it won't matter. Sk Abu Mahadi and Joanna have made sure that she can see with her heart.
How many of us can do that?
The writer is a member of the editorial team at The Daily Star.