Type 2 diabetes may be reversible: Study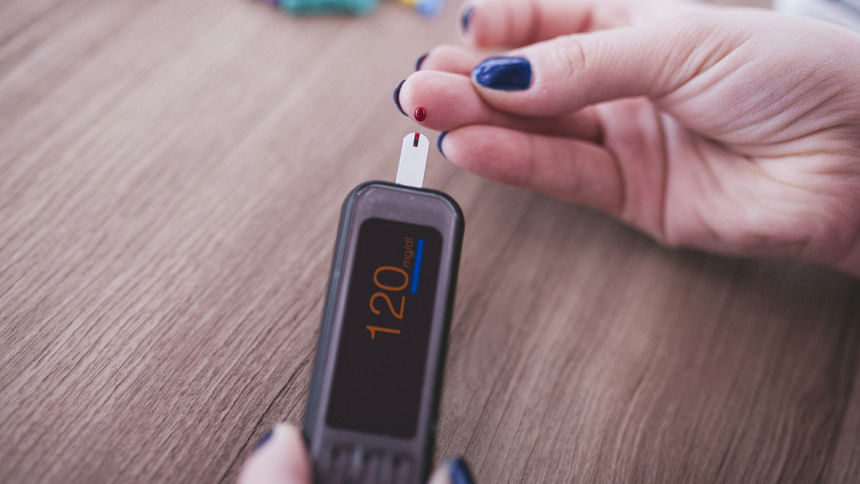 A UK trial study has found that type 2 diabetes could potentially be reversed through weight loss, and with the long-term support of a medical professional.
The initial findings come from an ongoing trial study called DiRECT (Diabetes Remission Clinical Trial), which aims to find an effective accessible way to put type 2 diabetes into remission long-term.
Led by Professor Roy Taylor, from Newcastle University, and Professor Mike Lean, from Glasgow University, the study recruited 298 people and gave half standard diabetes care from their GP, while the other half were placed on a structured weight management program which included a low calorie, nutrient-complete diet for three to five months, food reintroduction, and long-term support to maintain weight loss.
The team found that diabetes remission was closely linked with weight loss, with almost nine out of 10 people (86%) who lost 15kg or more putting their type 2 diabetes into remission.
Over half (57%) of those who lost 10 to 15kg also achieved remission, along with a third (34%) of those who lost five to 10kg.
In comparison, only 4% of the control group, who received standard care, achieved remission.
Professor Taylor, lead researcher of the DiRECT trial, commented on the first year results saying, "These findings are very exciting. They could revolutionise the way Type 2 diabetes is treated."
"The study builds on the work into the underlying cause of the condition, so that we can target management effectively. Substantial weight loss results in reduced fat inside the liver and pancreas, allowing these organs to return to normal function. What we're seeing from DiRECT is that losing weight isn't just linked to better management of Type 2 diabetes: significant weight loss could actually result in lasting remission."
Type 2 diabetes is a life-changing condition which progresses over time with potentially devastating consequences.
Remission could transform the lives of millions of people living with or at risk of the condition, reducing the risk of developing serious complications such as cardiovascular disease, kidney disease or stroke.
DiRECT is a two-year trial, with Dr Elizabeth Robertson, Director of Research at Diabetes UK, commenting that, "We're very encouraged by these initial results, and the building robust evidence that remission could be achievable for some people."
"The trial is ongoing, so that we can understand the long-term effects of an approach like this. It's very important that anyone living with Type 2 diabetes considering losing weight in this way seeks support and advice from a healthcare professional."
The results can be found published online in The Lancet.