Tarry a while ...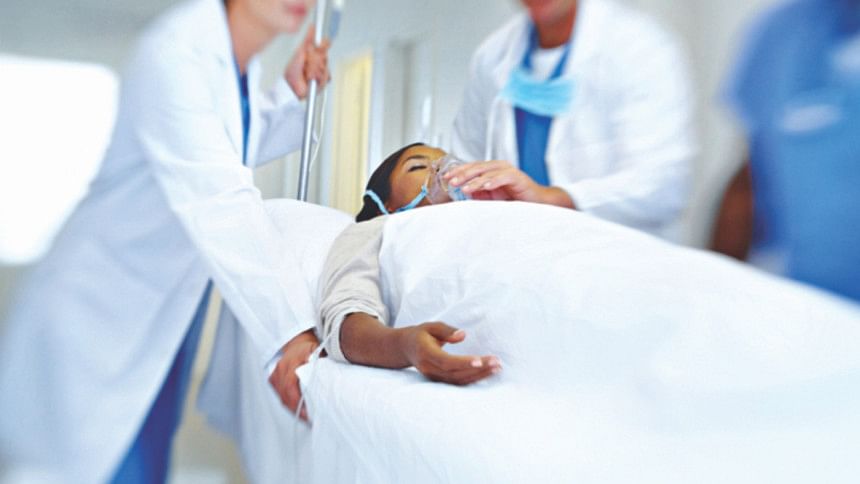 The furor in the media and the uproar of the masses against the recent issuing of death certificates on two living neonates by two doctors in two separate cases is the call of the hour. The trauma, the anguish, the sufferings, the brunt borne by the parents, families and communities are beyond the words of any description. I too, is not against the grain.
What I want to underscore here that it is not the first time those dilemmas cropped up on the soil of Bangladesh, rather history is rife with similar occurrences across the globe even in developed countries.
Against this backdrop, let me recall myself to you that while working as a general physician in Khobar Government Hospital (KGH), Khobar, Kingdom of Saudi Arabia (KSA) during 1990s, one day I was summoned by the Deputy Director of hospital Mr. Gassan. He asked me to report to Dr. Riyadh who was responsible for investigation cell in the Directorate General of Health Services, Dammam, KSA. To my query, Gassan told me, "You are under investigation. Go to Dr. Riyadh on time tomorrow, you would know everything."
Like a death sentence hanging on my head, as I presented myself before Dr. Riyadh, he tossed a newspaper over the table for me to read. To my consternation, I discovered, I was the central character of that piece of news. To cut the long story short — there was a picture of a girl about 10 years old who was brought by her father to the emergency of KGH when I was the duty doctor. Having done a routine checkup with no carotid pulse, no respiration, no heart sound, cold body, fixed pupil without reflex — I had declared her dead.
However, instead of taking her for burial, the family took her to a private hospital where she was resuscitated and revived. They then went to Ministry of Health, Riyadh and lodged the complaint against me. How I survived that ordeal, continued to work there for 18 years is not within the preview of this article.
The notable account of Sir Walter Scott (1711-1832), the British author is recounted here. The mother of Walter Scott was the daughter of a wealthy merchant. She died at a pregnant state. The Saxton who were working on her coffin were lured by the jewelry, emerald and ornaments with which she was buried. At the dead of night the gang went to the grave to steal the valuables. As they dug out, they found her sitting. Frightened they ran for their lives screaming at the top of voice. Awakened the villagers were apprised; together they went to spot and brought her back home. Not only she survived but gave birth to Walter Scott who was later knighted.
What is death? For a duty doctor it is a nagging question which is further compounded in a busy emergency setup addressing score of patients possibly all by him or herself. They may even incur the displeasure of an on-call specialist if his midnight slumber intercepted just to assist the duty doctor in issuing a death certificate.
Clinically the physicians adhere to a checklist before declaring a "death". No pulse, no respiration, no blood pressure, no heart sound, cold skin. But brain death is more perplexing even to expert. Fixed dilated pupil, no pupillary reflex and EEG showing no response. Coldness of skin, stiffness of joints, rigor mortis, flaccidity and putrefaction are sequential stages and are surest signs of death.
Academically duty doctor has to wait thirty minutes then reassess systematically before certifying death which in real scenario may not be feasible. A giant of medicine Prof. Dr. Shamsuddin Ahmed who was contemporary to another luminary Stanley Davidson, taught us, "Tarry a while, the heart can beat again."
E-mail: [email protected]