Finding good cookingo ils for 2019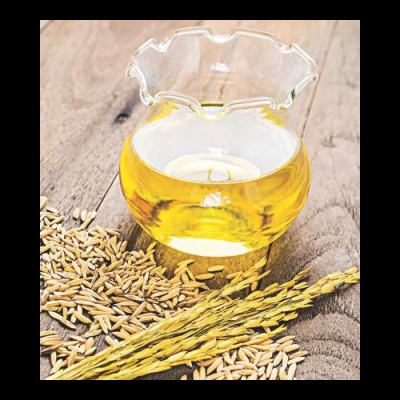 The health benefits of cooking oils can be a complicated subject. Some are better at lowering cholesterol while others might become 'bad fats' when exposed to high heat. Some are expensive, although their marketing strategies are very smart.
For example, if you quickly take a look at the top choice for cooking, one can say about extra virgin olive oil (does not require high heat), peanut oil for frying (yes, if you do it correctly) or sesame oil. But please keep in your mind that a good olive oil may be recommended for high temperature cooking, but a poorly processed good olive oil may not be considered healthy! Again, in cooking oils 'best list' importers may also add peanut, walnut or avocado — most of them would be unreachable among most of us. Well, what about mustard or coconut oil (for stir frying it is a good choice) or rice bran oil?
Rice bran oil is a relatively new entrant in the category of cooking oils and perhaps one of the healthiest. This is for a number of reasons. Rice bran oil has 37 percent polyunsaturated and 45 percent monounsaturated fats, more or less a 1:1 ratio which is ideal. It is relatively cheaper and it can be produced right here in Bangladesh. The outer layer of the rice grain is called bran and the oil is extracted from this brown husk. But is there anything that makes rice bran oil stand out from the others? It is high in two unusual compounds called oryzanol and tocotrienols. Other oils do not have much of these two compounds. Oryzanol been shown to block the absorption of cholesterol into the body.
Tocotrienols are a group of related fat-soluble compounds that are converted into vitamin which is a well-researched antioxidant for the heart. They are a form of vitamin that has not been as widely researched as the more well-known alpha-tocopherol form. This oil is stable and makes a good oil for pan frying. It has also a high smoke point so one can cook at higher temperatures. However, if the oil is not of good quality, it is not the ideal choice for cooking at high temperatures and it has been found that it tends to ruin the non-stick pans.
The health impact of cooking oils depend mostly on our overall diet and lifestyle. Even if you are using extra virgin oil or avocado oil, but leading an inactive lifestyle and eating a diet rich in carbohydrate (rice, bread etc.), sugar and packaged food, chances are that you have not done anything to improve your unhealthy lifestyle.
E-mail: rubaiulmurshed@gmail.com
The Daily Star congratulates the author for writing the "Have a Nice Day" column for 20 years.