Good news for Netrakona haor patients
Testing facilities now available at Khaliajuri health complex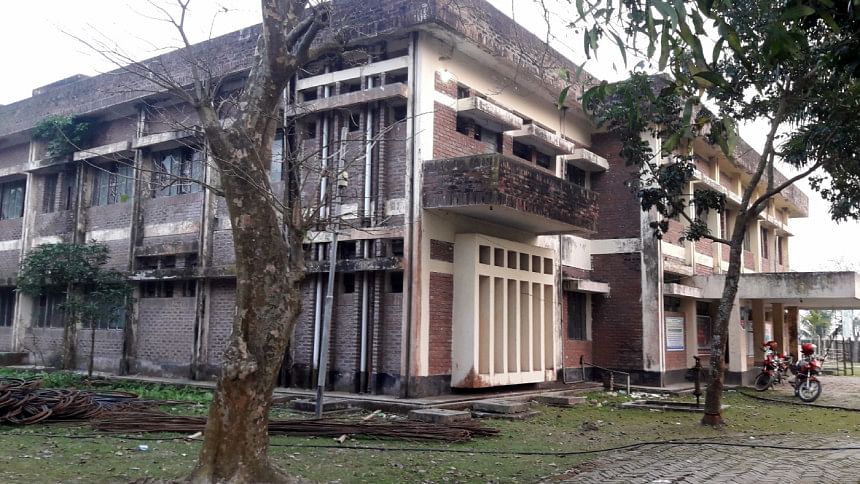 The 31-bed Khaliajuri Upazila Health Complex, located in a haor (back-swamp) area of Netrakona, has been providing treatment to hundreds of people since 1996. However, due to the lack of workforce, X-ray and pathology tests had been unavailable at the facility.
But things have begun to change since last July.
Although an X-ray machine had been lying idle at the complex for a long time, it couldn't be used because there was no one to operate it. However, due to new hires, X-ray service began in February of this year, said Dr Uttam Kumar Paul, upazila health and family planning officer of Khaliajuri.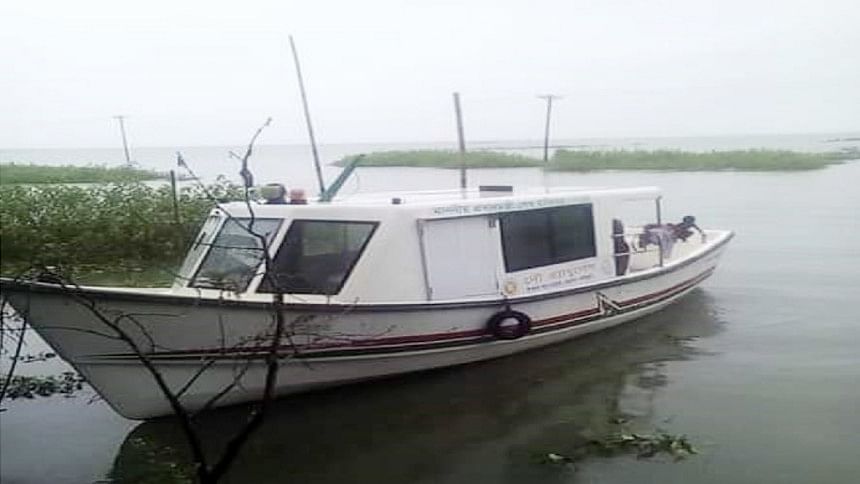 Similarly, pathology tests were made available at the hospital in July last year following a recruitment spree, he informed.
Even better, these tests are completely free.
Around 400 patients who visit the hospital every day are now benefiting from these services.
Previously, patients of this remote location had to travel to the district town and pay an additional Tk 1,500 to 2,000 to avail the tests, said Nazim Uddin Sarker, ex-chairperson of Krishnapur Union Parishad in Khaliajuri.
Shefali Deb, 80, of the upazila's Digalhati village, said the hospital's free X-ray service is a huge relief for her. Other patients echoed her thoughts.
Contacted, Dr Md Selim Miah, civil surgeon of Netrakona, stated that when the matter was brought to his attention, he immediately took initiatives to start X-ray service at the government facility.
But it's not all sunshine and rainbows. The hospital has a modern operating theatre that requires at least two specialised doctors, but none are available. For over 25 years, surgical operations have remained halted due to a lack of surgeons and technicians.
The hospital ideally requires 130 staffers, including 15 doctors and 28 nurses. However, it now has only 10 doctors. According to Dr Paul, the vacant positions for doctors include anaesthesiologists and surgery specialists.
Posts for a dental surgeon and two lab technicians have remained vacant for a long time. The scarcity of fourth-class employees, particularly cleaning workers, is noteworthy, as only one such worker is currently employed, when the number should be at least six . On the bright side, Dr Paul said there is no shortage of nurses at the hospital.
This is the only hospital in Netrakona with a water-ambulance facility to transport critical patients during monsoon.
Inaugurated in 2017, the ambulance under "Community Based Health Care Project" has served patients only on some occasions as it has no designated driver yet.
The ambulance was repaired recently, and authorities are waiting for the responsible government body to appoint the required staff, said hospital sources.
On this matter, Civil Surgeon Dr Selim said they informed the authorities concerned on various occasions to fill up the vacant posts at all upazila health complexes in Netrakona.