Rising Dengue Cases: 237 people hospitalised in a single day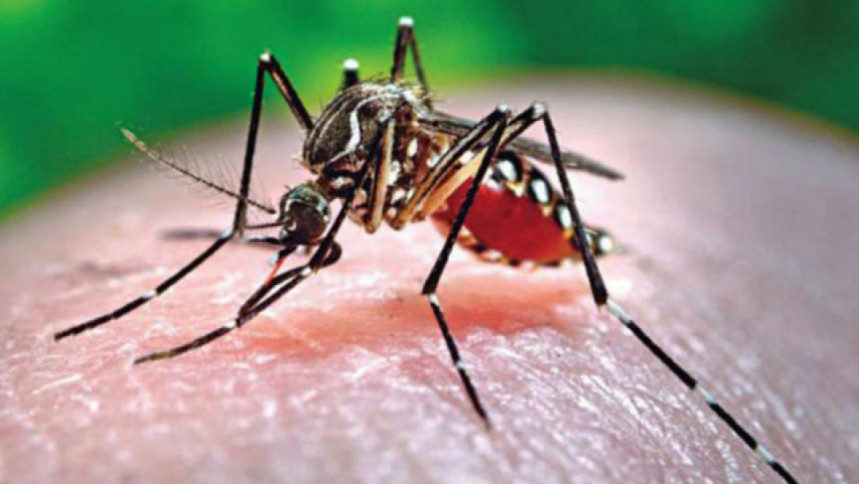 For the first time this year, the number of dengue-infected patients who were hospitalised across the country in a single day crossed the 200 mark.
According to the Directorate General of Health Services (DGHS), at least 237 people with dengue fever were admitted to hospitals in the country in 24 hours till 8am yesterday, of which only 19 are from outside Dhaka.
With them, a total of 2,895 patients have been diagnosed with dengue this year, according to the DGHS.
Of the total infected, only 94 are from outside Dhaka.
A total of two hundred and seventy-two were infected in the entire month of June, while 43 were infected in May.
Though most of the patients who were hospitalised have so far been released, 862 of them were undergoing treatment at hospitals in Dhaka, and 34 outside the capital as of yesterday, according to DGHS data.
Meanwhile, mobile courts of Dhaka North City Corporation (DNCC) yesterday fined Tk 22.58 lakh to authorities of different under-construction buildings, houses and other establishments after finding Aedes mosquitoes larvae there.
The mobile courts also conducted an awareness campaign to destroy breeding sources of Aedes mosquitoes.
Meanwhile, DNCC mayor Md Atiqul Islam yesterday directed chairman of Rajdhani Unnayan Kartripakkha (Rajuk) to take necessary steps to destroy all breeding sources adjoining their buildings at Diabari under Uttara Sector-18.
The mayor, while visiting different places to observe DNCC's combing operation and as part of an awareness programme in Uttara found breeding sources adjoining the buildings of Rajuk.
He urged every city dweller to come forward to clean their homes and yards to control Aedes mosquitoes.
He also urged them to visit their construction sites on a regular basis where water can remain stagnant at different places of the buildings, and said they will take legal action if they find any breeding ground in any building of government or private organisations.