Dengue claims two more lives
65 hospitalised in 24 hours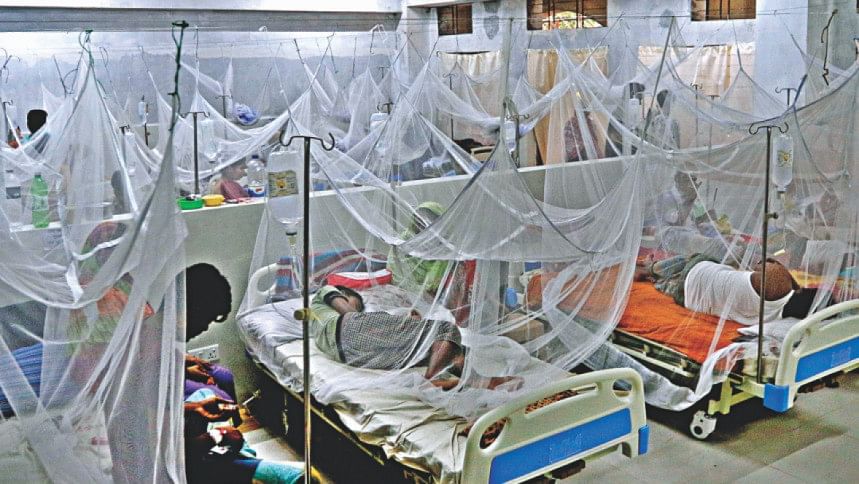 Two patients died of dengue while 65 patients were admitted to hospitals across the country in 24 hours till 8:00am yesterday, according to the Directorate General of Health Services (DGHS).
With the deaths in Cox's Bazar, the death toll from dengue this year rose to 12.With the new cases, 14 from outside Dhaka, the total number of dengue patients rose to 2,812.
Among the patients, 322 are still undergoing treatment, of whom 76 are from outside Dhaka.
A total of 2,478 patients have been released from hospitals, 367 from outside Dhaka.Warning the city corporations of a major outbreak of dengue virus  this year compared to the last couple of years, experts suggested the  corporations to take extensive measures immediately to control the Aedes  mosquitoes.