Rising Inflation: High prices of eggs and chicken to blame
Says planning minster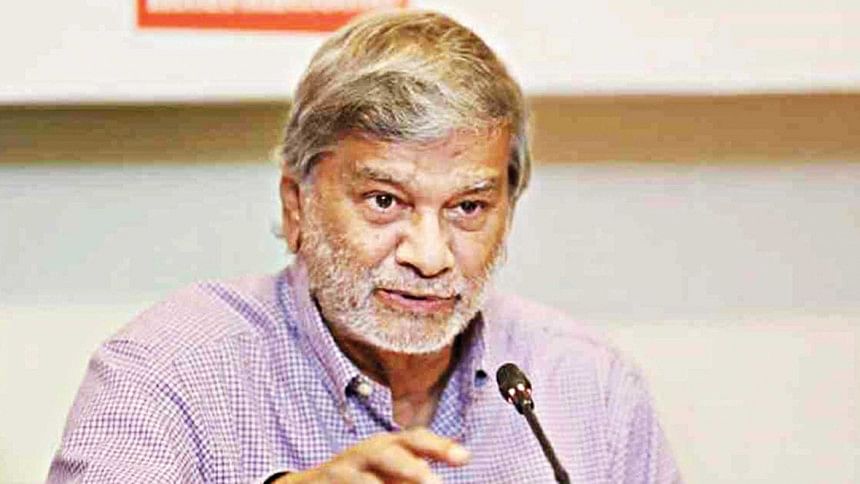 Planning Minister MA Mannan yesterday assured the nation that the overall inflation would come down soon.
He said the rise in egg and chicken prices largely contributed to the surge in inflation.
"The prices of these two commodities went up so high that it impacted the overall inflation which we are trying to address. Hopefully, the inflation will go down soon," Mannan told reporters in response to a query after an Ecnec meeting yesterday.
The minister said the government was keeping an eye on inflation.
Referring to his earlier prediction that inflation would decline in August, he said his apprehension had come true for that month.
Asked why the inflation in Bangladesh is going up despite the fact that Sri Lanka managed to tame it, Mannan said Sri Lanka's inflation is runaway inflation.
"Our inflation increased gradually and it will subside in the same way. But Sri Lanka saw a rapid rise in inflation and it subsided in the similar way. The living standard of the Sri Lankan people remains unchanged like it was before the rise in inflation. They kept a tight grip on inflation," he added.
Shamsul Alam, state minister for planning, said if the government had taken any drastic measures like Sri Lanka did, it would have led to a negative growth. The current job openings in the country would not have been there if the government had taken such initiatives, he added.
"Sri Lanka hiked their policy rate by 10 percent. If we had followed that policy, our growth would have seen a negative trend. We are trying to contain the inflation keeping the growth rate unharmed.
"The government had not been sitting idle over the last one year. The duty on rice imports has been cut twice after increasing the policy rate twice, which now stands at five percent. The imports have been controlled. Hopefully, the inflation will drop in November," the state minister said.
Shahnaj Arefin, secretary of the Statistics and Informatics Division at the planning ministry, said Bangladesh Bureau of Statistics only calculates the inflation and it is not responsible for analysing the increase or decrease in inflation.
The BBS calculates inflation based on 749 commodities, including 242 food items, she said.
According to planning ministry data, the overall inflation was 9.92 in August while the food inflation was 12.54.
Planning Minister Mannan said that the issue of availing $1 billion financing from climate fund was discussed recently between French President Emmanuel Macron and Prime Minister Sheikh Hasina.
The Sundarbans would get the highest priority in getting funds, said the minister.