Onion, potato prices shoot up
Traders blame supply shortage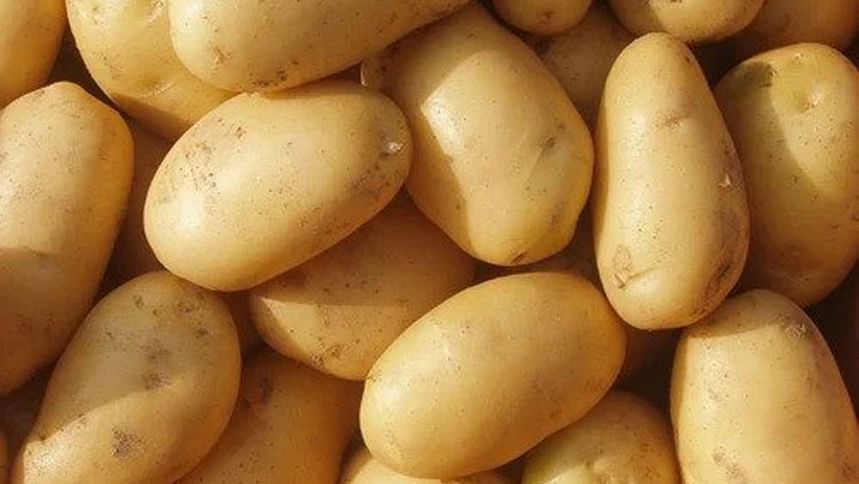 Faruk Hossain, a Begunbari resident, went to the capital's Karwan Bazar yesterday for his monthly grocery shopping with the hope of buying all items spending the same amount of money he spent last month.
But he was surprised to find that the prices of potatoes and onions had risen by Tk 8-18 per kg in just a month.
Faruk, a security guard, used to buy 5kg of onions and 5kg of potatoes at the start of each month.
He bought 5kg of potatoes for Tk 120 and 5kg of onions for Tk 160 last month. Now, the prices are Tk 160 and Tk 250 respectively.
Faruk bought only one kg of onion and one kg of potato yesterday. "I will buy again after the price drops," he told this correspondent.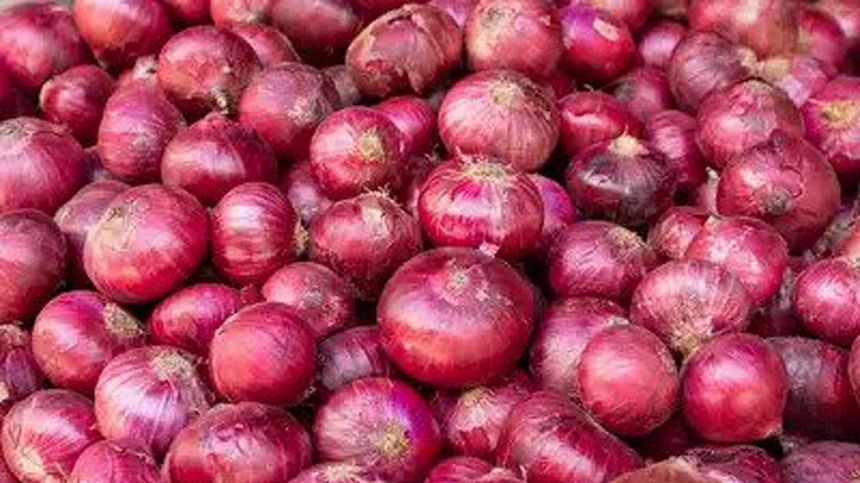 According to the Trading Corporation of Bangladesh (TCB), the average retail price of potatoes soared by 48.89 percent in one month, whereas the onion price increased by 40 percent.
The owner of Bikrampur Banijjaloy in Karwan Bazar, Md Hanif, said they bought potatoes directly from farmers before Eid. "The farmers' stock has depleted,"
Hanif said they were now buying potatoes from cold storages in Bogura, Rajshahi, and Munshiganj and selling the vegetable at Tk 27-28 per kg.
Another wholesaler, Sajib Sheikh of Matri Bhandar in Karwan Bazar, said supply of onions during Ramadan was sufficient, and they sold the cooking ingredient at Tk 41 per kg. The price has now gone up to Tk 47 per kg.
"There is a shortage in supply and that is why the price has shot up," he said.
This correspondent found retailers in Kazipara, Shewrapara, and Karwan Bazar selling potatoes for Tk 35 per kg and onions for Tk 50-60 per kg.
The price of eggs has also increased by Tk 5per dozen in a month.
Now, a dozen of broiler chicken eggs (brown) cost Tk 125-130 and a dozen of broiler chicken eggs (white) cost Tk 115-120.
Kamrul Hasan Shipu, proprietor of Safia Khatun Chicken Store in Karwan Bazar, said the price of chickens rose a couple of days before Eid.
The price of broiler chicken has risen from Tk 210-220 per kg to Tk 240-260 per kg and that of Sonali chicken from Tk 340-350 to Tk 360-380 per kg.
Meanwhile, the prices of both ginger and garlic have also gone up compared to last month.
The price of imported ginger increased by Tk 30 to Tk 280 per kg, while the price of local ginger soared by Tk 20 to Tk 160 per kg.
The price of imported and local garlic increased by Tk 20 to Tk 180 and Tk 140 per kg respectively.