Govt plans to provide 10kg rice to 1 crore families each in Ramadan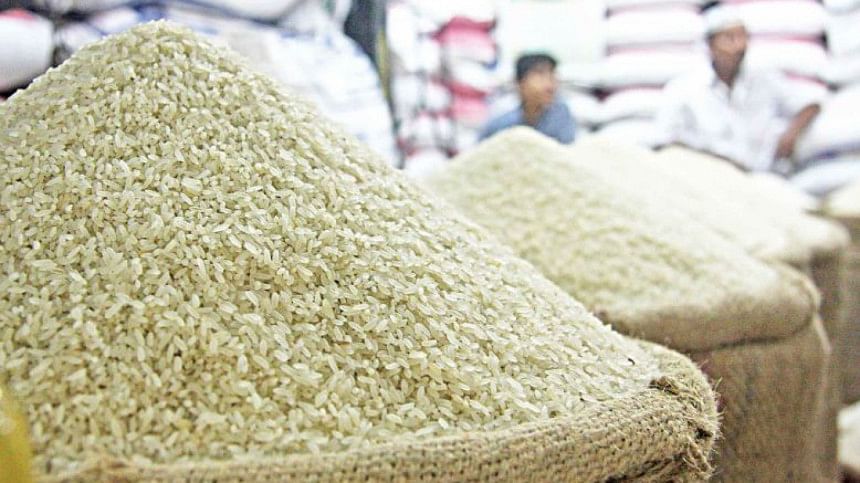 Food Minister Sadhan Chandar Majumder today said the government is planning to provide over one crore families with 10 kilogrammes rice under Vulnerable Group Feeding (VGF) programme in the upcoming Ramadan.
He said this while responding to a question from journalists at the Secretariat.
The country has achieved bumper Aman yield and it would not need to import rice if good yield of Boro paddy is achieved, said the minister.
He also said the government usually distributes rice to people during the Ramadan under rationing, Kabikha, TR and OMS programmes.
"Rice and flour are distributed through 2,500 dealers across the country on a regular basis," he said, adding that the lower-income people can buy five kg rice at Tk 30 per kg and three kg flour at Tk 24 per kg under the OMS programme.
He added over one crore families of the country get five kg rice and three kg flour each round the year and no one will face scarcity of rice in the Ramadan.
In total 50 lakh families will be provided with 30 kg rice at Tk 15 per kg from March 1 and under the OMS programme, people usually get rice in five months -- March, April, May, September and October – every year.