"Diabetes has no age limit - I had no idea about it"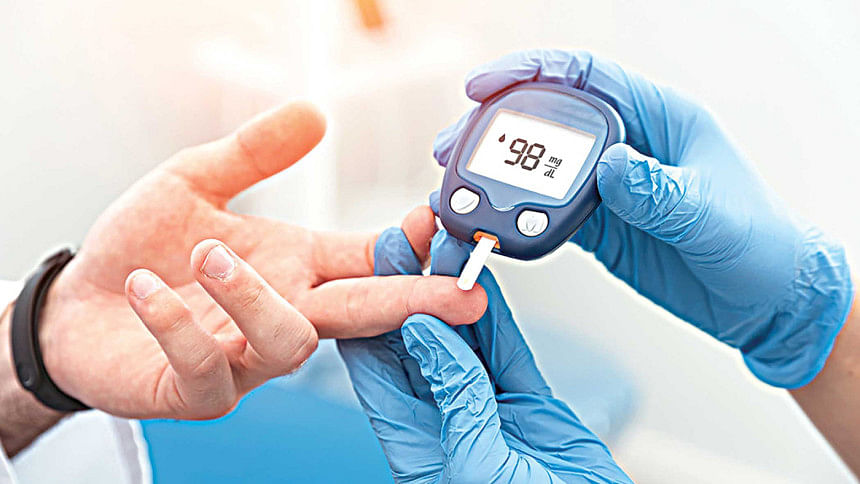 "I never expected to get diabetes. I believe diabetes is linked to ageing and inactivity. I work out enough as a vegetable salesman. But I have no idea how I got diabetes. When I was thirty-five, I became increasingly thirsty and hungry. After a few weeks, I had a horrible sensation. My wife demanded I go to the hospital because she said I was in bad shape. The doctor gave me pills and a diet plan. It blew my mind. I was too young to have diabetes and worked as a day labourer.
My new way of life had begun. I had to control the disease till I died, and it fueled other diseases. As a small shop owner, I could not afford the treatment. Interestingly, many of my neighbours and coworkers were young, healthy, and hardworking, yet developed diabetes. Some of them needed insulin. Two of my neighbours got sick because they did not recognise the early symptoms.
Now being forty years old with a healthy lifestyle, I kept diabetes under control. But the expense of regular medicine is creating economic strain on me."
I was listening to a diabetic patient's experience as a part of my professional duty. Unfortunatily, this is the case for many of the diabetic patients in our society. Our community people are indeed less aware of their lifestyle, which causes the diseases.
Moreover, they barely know about the symptoms and management of such chronic diseases. Hence, the diagnosis of diseases demands immediate and costly treatments. Furthermore, this health expenditure becomes a burden for the middle- and lower-income groups.  Such sufferings of poor people could be reduced by increasing awareness about lifestyle modification and food habit changes.
Urging the government, the people living with diabetes or other chronic diseases should be ensured with free essential medicines from the hospital nearby. Besides, a holistic and multi-sectoral approach by engaging community people can reduce the emerging burden of such diseases in Bangladesh.
The writer is a Non-Communicable Diseases Officer at Eminence Associates for Social Development.