2 children die of Nipah virus in Rajshahi, Faridpur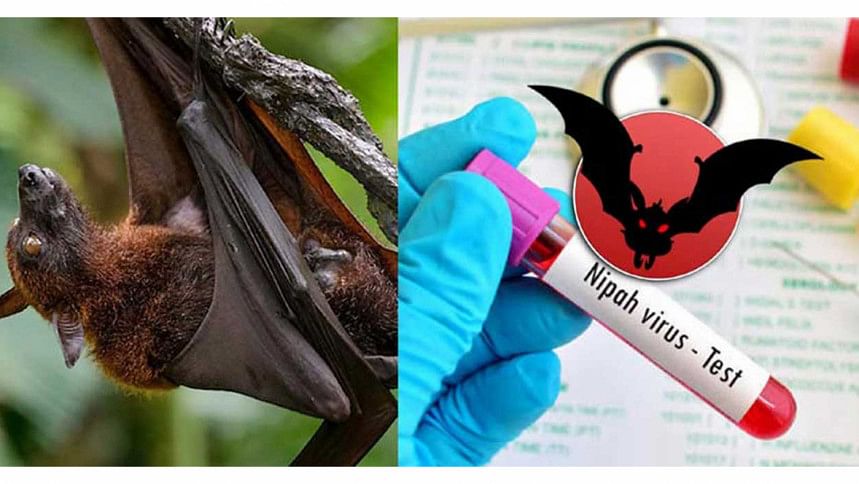 Two children died from Nipah virus infection in Rajshahi and Faridpur in the last few days.
At Rajshahi Medical College Hospital, a seven-year-old boy from Pabna died early today.
The deceased was Soyad, son of Md Sanwar Hossain of Awtapara village in Ishwardi upazila of Pabna.
Ishwardi Upazila Health Officer Dr Asma Khan said Soyad took date juice on January 20, and later he caught a fever, reports our Pabna correspondent.
After he became unconscious, his family took him to the health complex on January 21 and he died early today, she said.
As this is the first case of the virus in Pabna, health department officials are taking preparation to alert people about it.
Meanwhile, a 17-member committee headed by Dr Omor Kaium of the Institute of Epidemiology Disease Control And Research (IEDCR), is on the way to Pabna to investigate the matter, according to the district health office.
"The team is likely to reach the spot by tonight," said Pabna Civil Surgeon Dr Monisar Chowdhury.
The IEDCR team will conduct an epidemiological survey by diagnosing samples, he added.
"This is the first case of death from the Nipah virus in Pabna. This is also a new experience for the health department. We have no diagnosing facility for the disease so we have decided to make people alert to avoid date juice," he also said.
In Faridpur, a girl aged under 10 died of the virus in the last two days, IEDCR Director Prof Tahmina Shirin told The Daily Star, without providing any specific date.
A surveillance team of the IEDCR also went there, she said.
Our Faridpur correspondent contacted the Faridpur Civil Surgeon's Office but they were unable to provide any further information on the matter.
With the two deaths, three people died from Nipah virus infection this year.