Selfitis: the selfie caused mental disorder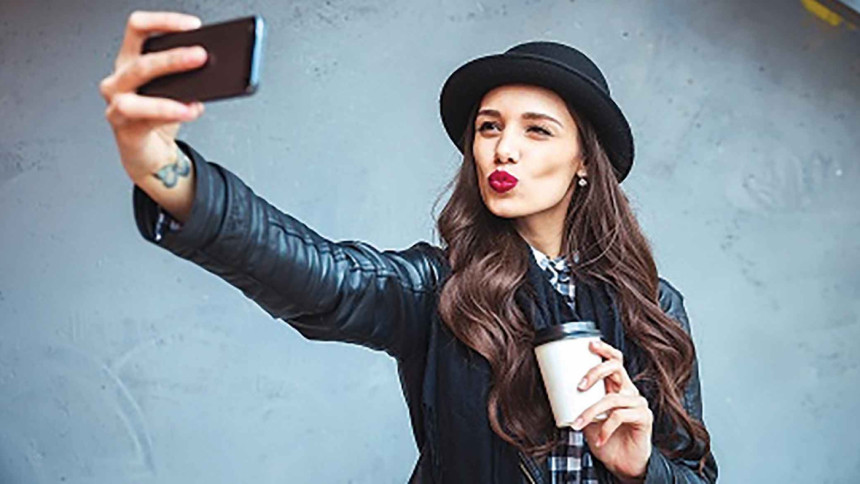 Selfie is a well-known word in the modern world of social media violence. It is hard to find people in the world who use social media but never use selfies. A selfie or a self-portrait photograph is typically taken with a mobile camera (usually by smartphone) held in the hand or supported by a selfie stick. However, using more selfies causes a mental disorder called 'selfitis'.
Selfitis is an obsessive-compulsive desire to take photos by oneself and post those on social media, e.g. on Facebook to make up for the lack of self-esteem and to fill an intimacy gap. The American Psychiatric Association (APA) has officially confirmed that taking 'Selfies' is a mental disorder. According to the APA, selfitis can be classified as:
Borderline selfitis: Taking photos by oneself at least three times a day without posting them on social media.
Acute selfitis: Taking photos by oneself at least three times a day and posting those on social media.
Chronic selfitis: Taking photos by oneself more than six times a day and posting those on social media. A person with chronic selfitis generally uses social media round the clock and posts selfies on social media frequently.
Selfitis is closely related to narcissism (excessive interest in or admiration of oneself and one's physical appearance). It has been observed that people with lots of Facebook friends/fans are more likely to be narcissists. Signs ofnarcissists may include the following:
Selfish: They may act selfishly and, even if being generous (only responsive to their own concerns).
Unruly: They feel that they are superior and they do not need to obey any rules.
Inability to take criticism: They have an inflated idea of their own importance and are quickly deflated by negative criticism.
Unilateral listening: Instead of listening to respond, they listen to dismiss, negate, ignore, minimise or otherwise make someone else's concerns irrelevant.
Refuse to take responsibility: They tend to blame others for things that go wrong.
Angry: They may become easily angered by critical comments or being ordered what to do.
We should limit the use of smartphones. The high rate of smartphone usage and free internet access should be restricted among teenagers. Awareness programmes are needed to be conducted at educational institutions by making the students aware of the severe consequences and statistical information on death and injuries due to selfies.
People are always looking to express themselves differently from others. A selfie is a great tool for this purpose. Research has shown that people who are isolated from family and society and are constantly on the lookout for smartphones are the ones who use selfies frequently. We can bring such people back to normal life by counselling them through family, social and educational institutions.
Dr Muhammad Torequl Islam is an Assistant Professor of Pharmacy at the Bangabandhu Sheikh Mujibur Rahman Science and Technology University. E-mail: dmt.islam@gmail.com