UAE approves RT-PCR labs of Dhaka airport
Flight scheduled to leave with migrants today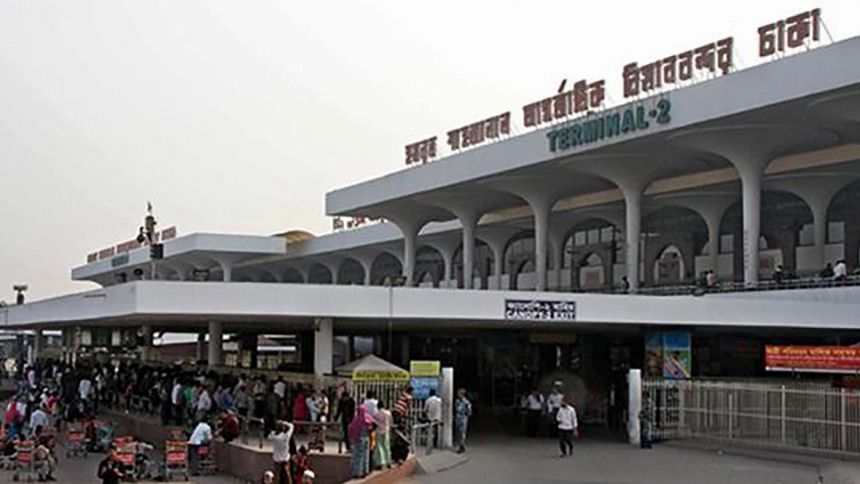 Civil Aviation Authority of Bangladesh (Caab) has received approval from the United Arab Emirates regarding operations of RT-PCR laboratories at Hazrat Shahjalal International Airport for Covid testing of passengers bound for the Gulf country.
In a letter to the Caab chairman, the UAE embassy in Dhaka yesterday said the tests are required to be carried out on the airport premises and within a maximum of six hours from departure.
The decision became effective as of noon yesterday, said the letter, signed by UAE Embassy Charge d'Affaires Abdulla Ali Al Hmoudi.
Confirming the approval, Caab Chairman Air Vice Marshal M Mafidur Rahman said they were expecting to resume passenger flights to the UAE soon.
A flight carrying Bangladeshi expatriate workers was supposed leave Hazrat Shahjalal International Airport for Dubai in the wee hours today, said Ishraq Shahriar Angel, a health official of HSIA, told The Daily Star last night.
The Caab chairman said, "The [UAE's] approval regarding the labs was needed."
He said they informed the other authorities concerned regarding the approval.
In the letter, the UAE embassy requested Caab to grant permission to start operation of regular flights between Bangladesh and the UAE.
The approval came after Caab submitted to the UAE authorities standard operating procedure (SOP) of six healthcare facilities that set up RT-PCR labs at HSIA.
The UAE last month made it mandatory for foreign passengers to have a rapid PCR test for Covid-19 maximum six hours before departure.
On September 15, the expatriates welfare ministry announced that based on recommendations made by the health directorate, they permitted seven healthcare facilities to set up labs at the Dhaka airport.
However, one of them later withdrew from the initiative.
Despite promises made by government high-ups and the prime minister's instruction in this regard weeks ago, service of RT-PCR labs at the airport was still not available.
The authorities were finally able to install the labs on Saturday after missing several dates promised by ministers.
Earlier, the laboratories conducted experimental Covid-19 tests after collecting samples from health officials.
Several thousand UAE-bound expatriates were unable to return to work in the Gulf country due to absence of such testing facilities at the country's international airports.
Expatriates, including migrant workers and professionals, came home from the UAE on vacation and subsequently got stranded.
The stranded expatriates had been demanding speedy set up of the testing facilities at international airports, saying such facilities were imperative for their survival financially.
Many expatriate workers feared that failure to join work in the UAE on time might cost them their jobs.
According to sources, the six RT-PCR labs have been set up inside Terminal-1 of the airport. Later, those will be shifted to the designated space on the roof of the multi-storied car parking building of the airport.