Indifference of people is to blame
Health minister on Covid surge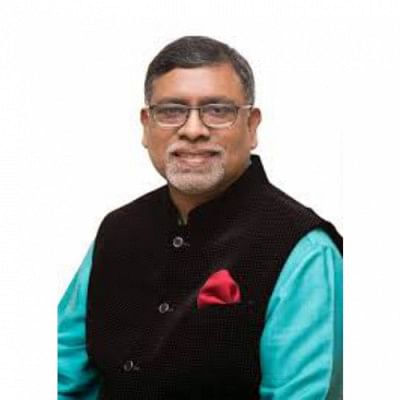 Health Minister Zahid Maleque termed the coronavirus situation "very alarming" as the health directorate reported 16,033 new cases yesterday, the second-highest single-day detection.
He blamed people's indifference towards health safety guidelines for the situation.
"Due to this, the positivity rate has increased to 32 percent from one percent," said Maleque while addressing an online event on private hospitals and clinics' coronavirus preparedness.
On July 28, the Directorate General of Health Services (DGHS) reported the highest 16,230 cases in one day.
Yesterday, the DGHS also reported the second-highest positivity rate, 32.40 percent, after conducting 49,492 tests in 24 hours ending at 8:00am.
The highest positivity rate, 32.55 percent, was recorded on July 24 last year when the Delta variant was ravaging the country.
Yesterday, 18 Covid patients were reported to have died in the 24 hours.
The week-on-week analysis, ending yesterday, shows that the case detection increased by around 142 percent this week. A total of 83,203 cases were reported this week while 34,405 cases were reported in the previous week.
The latest surge in cases is fuelled by the Omicron variant of the virus that was first detected in the country on December 9. From early this month, the daily case detection started jumping with higher positivity rates.
On January 1, the positivity rate was 2.43 percent.
Maleque said, "Around 85 percent of the Omicron infected patients are unvaccinated. Around three crore of the targeted population, mostly people in the transport and construction sectors and shop employees, have not been vaccinated yet."
The minister also said 25 percent beds at the dedicated Covid hospitals were now occupied.
The number was around 5 percent early this month.
Asked about the isolation period for Omicron infected patients, he said the ministry was working on reducing the isolation period to five-seven days. "Besides, there will be an updated treatment protocol in place soon."
"Everyone has to wear masks … ," the minister said.