1.6cr Covid shots to arrive by end of August
Says Momen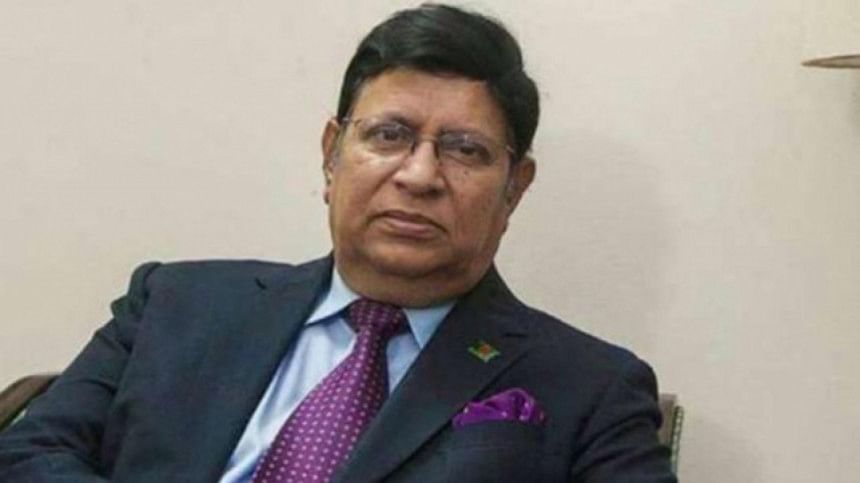 The current Covid-19 vaccination campaign in the country is set to get a boost with the expected arrival of around 1.6 crore vaccine doses by the end of August.
The first phase of the campaign hit a roadblock in March due to a halt in supply from Serum Institute of India, following a massive surge of cases and deaths in that country.
Foreign Minister AK Abdul Momen on Facebook yesterday said Japan will soon supply 2.9 million doses of the AstraZeneca vaccine while the European Union will provide more than seven million doses of the same vaccine by August.
"Japan will stand by Bangladesh in the fight against #COVID19," Japanese Ambassador to Dhaka Ito Naoki tweeted yesterday.
He said Japanese Foreign Minister Toshimitsu Motegi had announced that Japan will provide 11 million vaccines to 15 countries in the region, including Bangladesh, under the Covax facility.
The AstraZeneca shots will be of special importance for Bangladesh as some 15 lakh people, who had been administered the first dose, have not been able to get the second one.
Momen said in the Facebook post that China will provide one million doses of the Sinopharm vaccine as a gift, in addition to the gift of 1.1 million doses earlier.
Besides, under a purchase agreement, China will supply five million more Sinopharm vaccines later this month or in early August, Chinese Embassy Deputy Chief of Mission Hualong Yan said at an event on July 11.
Bangladesh has so far received 1.6 crore vaccine doses -- 10.03 million AstraZeneca from India, 2.5 million Moderna and 1.06 lakh Pfizer from US and 3.1 million Sinopharm from China.
"Initially, we had a strong supply [of AstraZeneca vaccines] from India. There were problems in the vaccination programme after the halt in the supply, but we are in a good position now. Vaccines will keep coming," Momen told reporters yesterday.
Prime Minister Sheikh Hasina said the government will vaccinate 80 percent of the population, for which 26 crore vaccine doses will be needed, he said.
Bangladesh already has contracts with the Serum Institute of India and China's Sinopharm, while agreements with Sinovac of China and Sputnik V of Russia are also in the final stages.
Bangladesh is also working with both the Russian and Chinese authorities for co-production of vaccines, he said.
"If we can produce vaccines locally, we will not have any problem at all," Momen had told reporters on Monday.