Vaccine IP Rights: Its waiver will help get global herd immunity
Say Prof Yunus, 5 others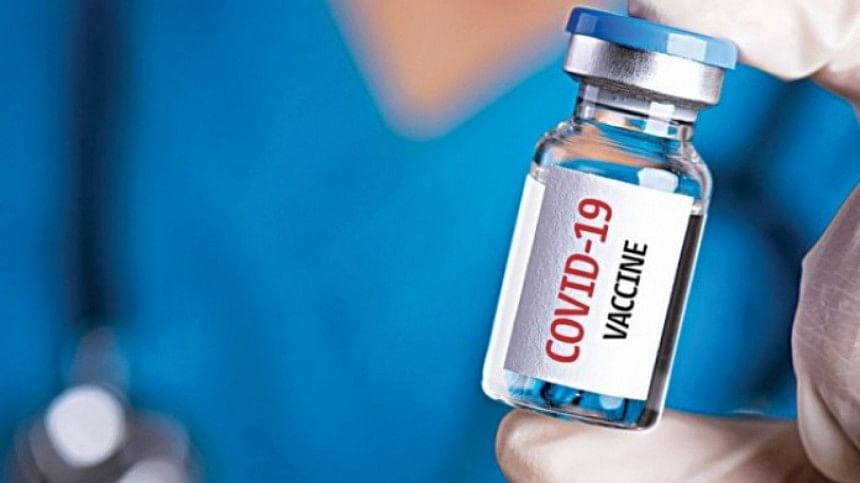 A temporary waiver of intellectual property rights for Covid-19 vaccines is vital to increase supply, achieve global herd immunity, and advance global health equity, Nobel Peace Prize winner Muhammad Yunus and five others have said in an article published in the BMJ (formerly British Medical Journal).
By late June 2021, 46 percent of people in high-income countries had received at least one dose of the Covid-19 vaccine compared with 20 percent in middle-income countries and only 0.9 percent in low-income countries, said the article.
Five other authors of the statement are: Parsa Erfani, Fogarty global health scholar of Harvard Medical School; Agnes Binagwaho, vice-chancellor of University of Global Health Equity in Rwanda; Mohamed Juldeh Jalloh, vice-president, Sierra Leone; Paul Farmer, professor of Global Health and Social Medicine, Harvard Medical School; and Vanessa Kerry, associate professor, Division of Global Health Equity, Brigham and Women's Hospital.
The article was published on August 3.
"This inequity has been driven by a global political economy that has permitted some countries to purchase more vaccine than they require while others have very limited supplies," it said.
The article said Canada, for example, has enough vaccines for 434 percent of its population, whereas Jordan, which has twice the incidence of Covid-19 only has doses for 6 percent of its people.
"As Covid-19 variants are already showing some ability to evade the current vaccines, it is evident that without global vaccine equity and immunity, our efforts against Covid-19 are in jeopardy.
"At the current global vaccination rate, it will take years to achieve the needed level of global immunity," said the statement.
The barrier to adequate vaccine supply today is not lack of vaccine options, nor even theoretical production capacity, but rather the intellectual property (IP) protection governing production and access to vaccines, said global health and poverty experts.
Without waiving such protections, there will not be enough vaccine fast enough to prevent the spread of variants, the avoidable deaths, and the continued choking of low and middle-income countries through poor health.
The experts pointed out that Covax is undercut by vaccine scarcity and underfunding. The initiative which brings countries together to contribute vaccines aims to vaccinate 20 percent of the population in 92 low- and middle-income countries by the end of 2021, but had only shipped one-fifth of its projected estimates by the end of April.
In October 2020, South Africa and India submitted a proposal to the World Trade Organisation to temporarily waive certain provisions of the TRIPS (Trade Related Aspects of Intellectual Property Rights) agreement for Covid-19 health products and technologies, the article mentioned.
"The waiver would prevent companies that hold the IP for Covid-19 vaccines from blocking vaccine production elsewhere on the grounds of IP and allow countries to produce Covid-19 medical goods locally and import or export them expeditiously," the article said.
The authors declared that the manufacturing capabilities of such countries have been underestimated, even though many have the scientific and manufacturing capacity to produce complex Covid-19 vaccines.
An IP waiver is, however, only the first step, said the authors. "Originator companies must transfer vaccine technology and share know-how with WHO Covid-19 Technology Access Pool (C-TAP), transfer hubs, or individual manufacturers to help suppliers begin production," they added.
To date, none have shared IP protected vaccine information with C-TAP, established last year, said the authors.