5.80 lakh kids registered for Covid jabs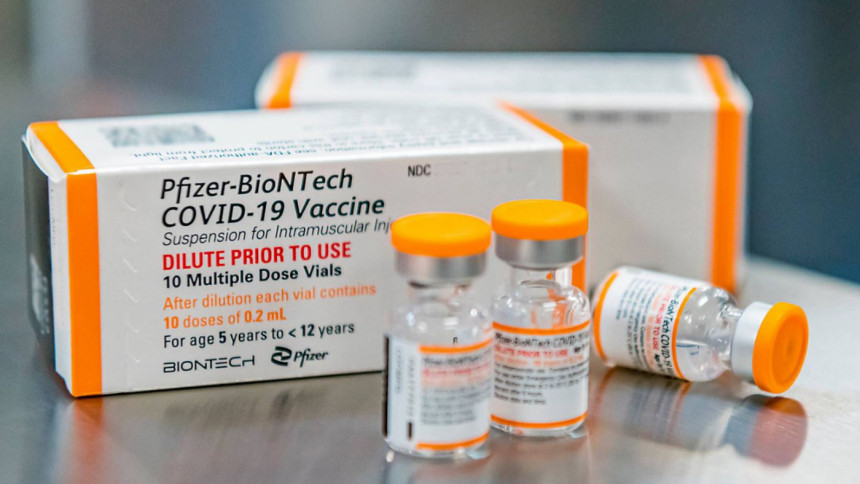 Around 5.8 lakh schoolchildren aged 5-11 years were registered for taking the Pfizer's specially prepared Covid-19 vaccines as of yesterday afternoon.
Dr Toufiq Hassan Shawon, medical officer at the management information system unit of the health directorate, confirmed this to The Daily Star.
The Directorate General of Health Services (DGHS) has so far received a total of 15,02,400 doses of specially prepared Pfizer vaccine for children under the global vaccine distribution arrangement called COVAX.
As a result, the health directorate has planned to inoculate around 7.5 lakh schoolchildren in Dhaka city, securing second doses for them, Prof Abul Bashar Mohammad Khurshid Alam told this newspaper on Monday.
The children with underlying health conditions will get priority, he said.
According to the Primary Education Directorate, there are some 1.15 crore schoolchildren of this age group countrywide who receive stipend regularly. Besides, many children also study in kindergarten schools, madrasas and Qawmi madrasas.
The total number may be around three crore, according to Khurshid Alam. "The campaign will be expanded countrywide based on availability of the vaccines."
Health Minister Zahid Maleque is expected to announce the schedule for the campaign shortly, according to the officials.
Last year, the government also started vaccinating children aged 12-17 years. So far, around 1.61 crore children of this age group have received two doses of Pfizer vaccines.
Meanwhile, three Covid-19 patients died yesterday, said a press release from the DGHS.
                          Besides, 375 people tested positive and the positivity rate was 6.53 percent.