1st, 2nd dose of Covid vaccination campaign extended till Oct 8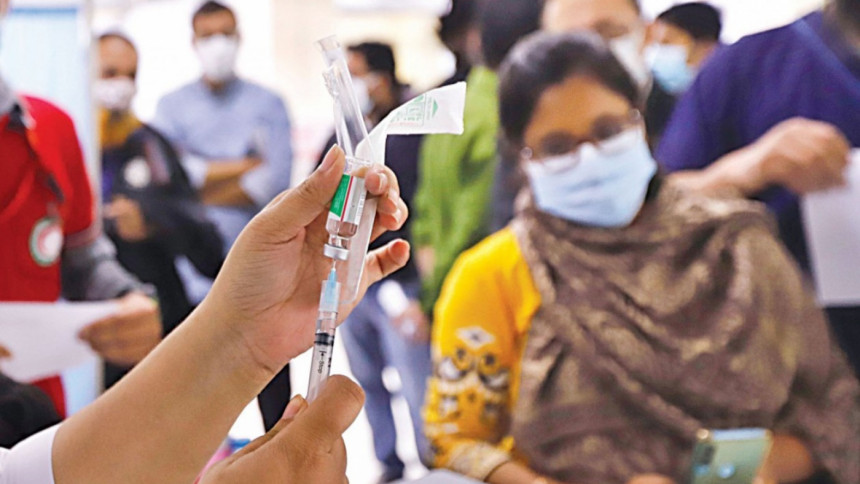 The deadline for the ongoing first and second dose special vaccination campaign to prevent Covid-19 infection has been extended till October 8.
Prof Ahmedul Kabir, additional director general of the Directorate General of Health Services, revealed this at a virtual press briefing on Covid-19 vaccination special campaign today (October 3, 2022), reports UNB.
"Though the special vaccination campaign was scheduled to end today, we have decided to extend the programme for three more days as the government holidays and targets have not been met," he said.
"Those excluded will be able to go to the designated vaccination centres till October 4, 6, and 8 to get vaccinated.
In the last six days, more than one crore people have taken the first, second and booster doses.
Of these, the first dose has been given to 6 lakh 2 thousand 48 people, and the second dose has been given to 15 lakh 4 thousand 638 people. And the rest have been given booster doses.