Heavy traffic on Dhaka streets two days before lockdown ends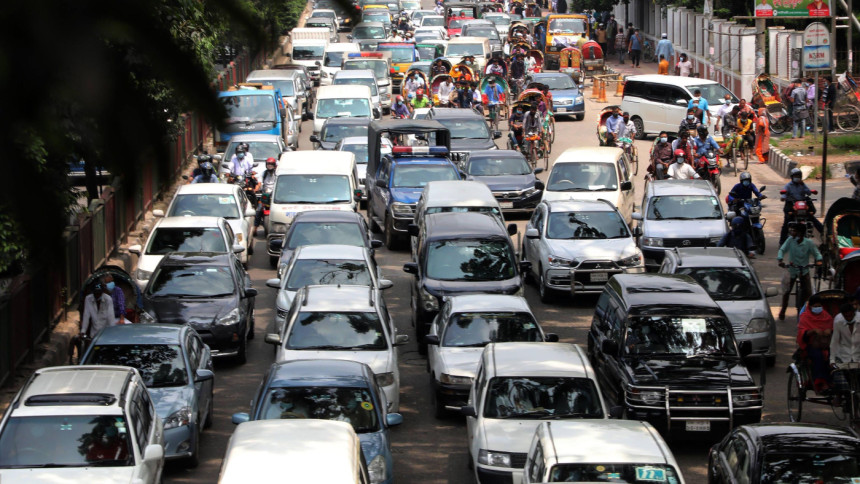 Huge number of vehicles, except public transport, were seen on Dhaka streets today -- two days before the government-enforced lockdown ends. 
Traffic congestion was seen at some points including Mirpur Road and Airport Road, Farmgate, Karwan Bazar and Kakrail areas in the capital.
Private cars and rickshaws are mainly dominating the roads. However, public transport, except few three-wheelers, remained off from streets.
As many offices are allowing physical presence of staff, people were seen rushing to work in the morning. Officer-goers, who do not have cars or office transport, took rickshaws paying extra fare. Many of them took rickshaw-vans and some walked long distances to reach office.   
Presence of traffic police were less compared to other days during lockdown. There were no traffic police at many of the check-posts.  
The strict lockdown started on July 23, which will end on August 10 midnight.