Magura fisheries office set on fire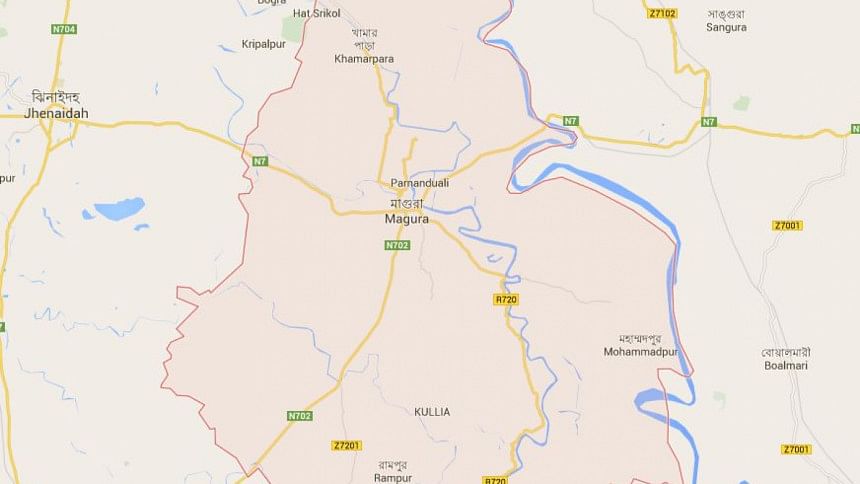 Miscreants set fire to the fisheries office and exploded at least seven crude bombs in Magura town early today.
The incident took place around 1:00am on the wee hours of the second day of 72-hour hartal enforced by the BNP-led 20-Party alliance.
Unidentified people hurled seven to eight bombs at the office building and set it afire, said Sudarshan Roy, additional superintendent police in Magura.
On information, firefighters doused the blaze immediately after the incident, the police official told our Magura correspondent.
None was injured in the incident, he added.
Apart from this, no unexpected incident was reported from anywhere across the country till 1:00pm when the report was filed.
In Dhaka city, vehicular movement remains normal. A good number of private car owners have dared to come out to the city roads defying today's hartal, creating traffic jam at some key points.
Commuters were seen waiting for buses to go to their offices and other destinations in the morning.
The BNP-led 20-party alliance called a fresh spell of 72-hour countrywide shutdown from today, protesting the "arrest" of BNP leader Salahuddin Ahmed.
The shutdown, which began at 6:00am yesterday, will continue until 6:00am Wednesday, according to a press statement issued by BNP Joint Secretary General Barkatullah Bulu.
The alliance has been enforcing hartal on all working days since February 1 on top of its countrywide indefinite blockade from January 6, demanding a fresh election under a non-party administration.
At least 86 people have been killed and over a thousand injured so far in the political violence that came up from the start of this year, a year after the January 5 national polls.