Google leading talks to buy Softcard
Google leading talks to buy Softcard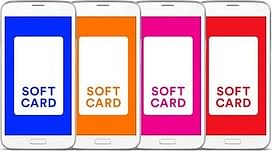 Google is leading talks to acquire Softcard, a troubled mobile payments company that is being eyed by a number of potential suitors, said people familiar with the matter, reports UK-based daily Financial Times.
The search engine giant is interested in buying the small payments group controlled by a consortium of US telecom companies for about $100m, according to one person involved in the negotiation.
A sale of Softcard could herald what many analysts have predicted would be a shake-out among mobile payment services as Apple Pay forces others to rethink their positions, according to the report of the Financial Times.
"With Apple pay picking up in popularity and PayPal going solo later this year every major tech company is rethinking their mobile payments strategy," said a banker who is not involved in the deal. "We are likely to see a lot of M&A activity in this space."
Efforts to become a leading player in the mobile payment segment come as the global business-to-consumer e-commerce market is expected to hit $1.5tn in 2014, according to data from research group eMarketer.
Google and others are facing the prospect of Apple soon dominating the business of mobile wallets. Its recently launched Apple Pay service, which allows users of iPhone 6s to link their phones with their credit or debit cards and then pay for goods at many retailers with a tap of their phone, has proven relatively popular among consumers and major retailers.
Google itself has failed to make much headway in mobile payments. Its Wallet was launched nearly four years ago as the search company tried to get a jump on its main tech rivals. However, mobile operators were suspicious of Google's ambitions and not enough consumers and retailers took it up.
Softcard had been an effort by AT&T, Verizon and T-Mobile to get into the business of mobile payments, but struggled to get its wallet accepted by merchants and known among consumers.
While mobile wallets, even with Apple Pay, are far from mainstream, they are attractive to retailers and consumers because they can offer better security and, depending on their implementation, can allow retailers an easier way of offering shoppers loyalty programs or special offers.
A series of emerging start-ups are also putting pressure on Google to move fast in this space. San Francisco-based Stripe recently closed a $70m fundraising round valuing it at $3.5bn and the Amsterdam-based Adyen recently raised $250m valuing it at $1.5bn. Both are seen as potential targets, although both are keen to remain independent.
Until a few months ago Softcard was named Isis Mobile Wallet, but it rebranded itself after the emergence of the Isis terror network in Iraq and Syria.
Google and Softcard declined to comment.