Yet another savagery
Boy 'pumped' to death for quitting workshop job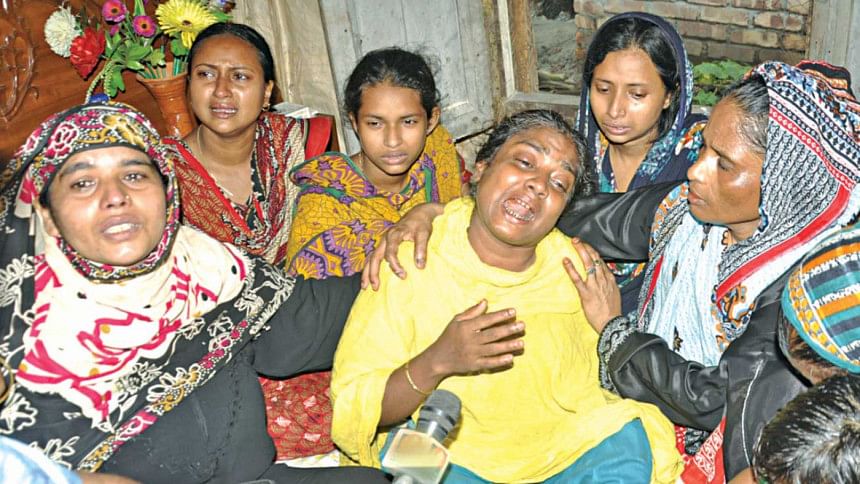 It's a murder most horrid.
Thirteen-year-old Rakib's only "fault" was that he left his old garage job and joined elsewhere. And for this, he had to die a cruel death allegedly at the hands of his former employer.
Garage owner Md Sharif and his uncle Mintu Khan stripped naked the boy, inserted a high-pressure air pump nozzle into his rectum and filled the body with air.
Rakib's intestines tore apart and lungs burst as air filled the abdomen, police said, quoting doctors.
The barbaric killing took place at Sharif's motor workshop in Tutpara Kabarkhana of Khulna on Monday, barely a month into the gruesome murder of Samiul Alam Rajon, also 13, in Sylhet.
Outraged, locals caught Mintu, Sharif and his mother Beauty Begum and handed them over to the police on Monday night. Before the handover, they beat up Mintu and Sharif.
Yesterday, locals blocked the Central Road in Tutpara, staged demonstrations and brought out a procession, demanding maximum punishment to the killers. The incident also triggered a firestorm of protest and condemnation on the social media.
Rakib had been working at Sharif's garage for Tk 50 a day for the last two years to support his family. His mother Lucky Begum works as a domestic help while his nine-year-old sister Rima is a class-three student. His father, Nur Alam, left the family several years back and now lives in Satkhira, said Parul Begum, the boy's aunt.
About five months ago, he left Sharif's garage -- Sharif Motors -- in Tutpara, as Sharif and Mintu would often beat him, she told The Daily Star by phone.
Rakib, a school dropout, then started working at another garage, which annoyed Sharif.
"As he [Rakib] went to buy some paint from a shop next to Sharif's garage yesterday [Monday] afternoon, Sharif called him in," said Parul, quoting witnesses.
"He took off Rakib's trousers, pushed a tyre pumper into his rectum and pumped air into his body," she added.
The family learned about it all two hours later and they found their boy at the Khulna Medical College Hospital.
Locals said Rakib started throwing up near the garage gate with his abdomen swelled. Within minutes, he fainted.
At this, Sharif and Mintu took him to a local clinic and then to Khulna Sadar Hospital. They took him to KMCH when his condition kept worsening.
Parul said as they rushed to the KMCH after Maghrib prayers, they found Sharif, Mintu and Beauty there. Locals then caught the trio and handed them over to the police. Beauty Begum was present during the torture but did not save the boy.
She added the family started for Dhaka in an ambulance and stopped at Ad-din Hospital in Baikali, hoping to take Rakib to the capital by a helicopter as they heard the hospital had the facility. But doctors there declared him dead around 10:30pm.
Sharif and Mintu were injured in the beating and were admitted to the KMCH under police custody, said Sukumar Biswas, officer-in-charge of Khulna Sadar Police Station.
During primary interrogation, the duo confessed to the killing, he added.
Asked about the motive for the murder, the OC told The Daily Star last night that they did it out of anger, as Rakib had gone to work at another garage after learning the work for two years in their workshop.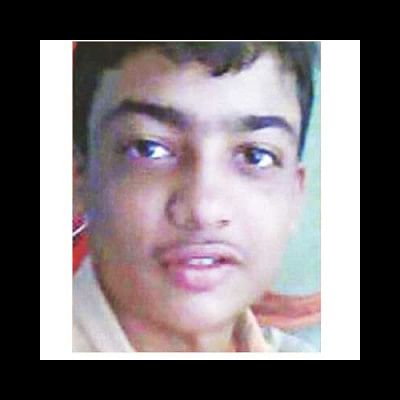 Meanwhile, Child Rights Advocacy Coalition in Bangladesh (CRACB) yesterday expressed deep shock at the killing.
CRACB, a platform of 10 non-government, international and civil society organisations working to ensure child rights, said news of brutal torture and killing of children were being published in the media for the last few days.
"We are concerned and aggrieved by the recurrence of such incidents and the nature of brutalities," reads a press release.
The perpetrators go unpunished in many cases, and the long delay in trial of such cases appears to be the main reason for recurrence of the crime, the coalition said.
Rakib was buried at Tutpara graveyard yesterday afternoon.
"I want justice for my son. I want the three to hang," Rakib's mother Lucky Begum told reporters.
Meanwhile, Rakib's father filed a murder case against Sharif, Mintu and Beauty, said the OC.
A three-member committee led by Additional Police Commissioner Mahbub Hakim of Khulna Metropolitan Police has been formed to oversee the investigation.