Woman gang raped on Eid day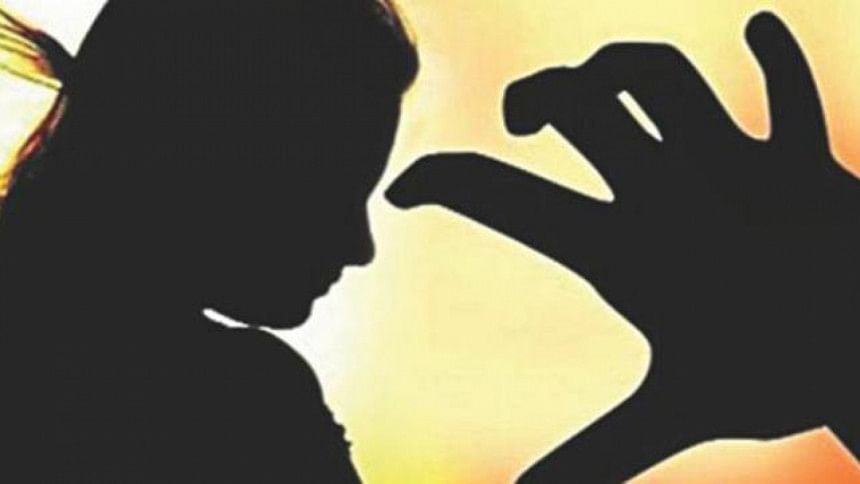 An 18-year-old woman was raped by four men on Eid day at Milghar area of Patuakhali's Bauphal upazila.
Police arrested one of the suspects, Kabir Sharif.
Others accused in the case filed by the woman are Zafor Gazi, 28, Mizan Sarder, 26, and Siddik Mir, 22.
The woman was returning home to Dashmina upazila from Patualkhali sadar when the incident took place, said Azam Khani Faruquee, officer-in-charge of Bauphal Police Station.
The woman had paid Kabir to take her to Dashmina on his motorcycle, which is a popular mode of transport in the area.
He stopped the motorcycle at Milghar area and raped the woman in a nearby garden with the three others accused in the case, he added.
A medical examination of the victim was conducted on Saturday, the OC said. 
In another separate incident, a 17-year-old-girl was allegedly gang-raped by three men in Savar's Bomka area on Thursday evening.
The girl along with a friend went to visit the area.
Shamsun Nahar, emergency medical officer of the hospital, said the victim was given primary treatment at a hospital in Savar and sent to the one-stop crisis centre (OCC) in Dhaka Medical College Hospital.
Police arrested a suspect named Tanvir Mondal, said Mohshinul Kadir, officer-in-charge of Savar Model Police Station. The victim filed a case accusing Tanvir, Hamid Mondal and Pervez.