Train fare to rise by 7.8pc next month
Says railway minister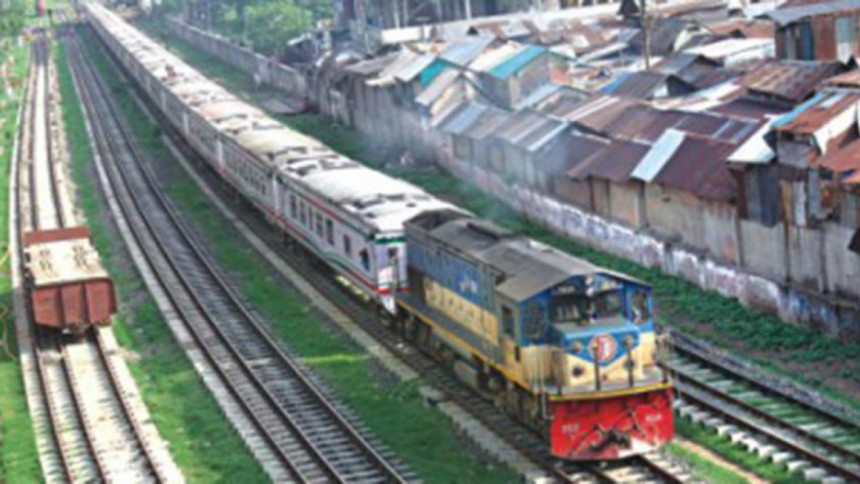 The Railway ministry wants to increase fares for passengers and freight by 7.8 percent from next month to cut down losses.
"We have recently sent a proposal to the prime minister. The new fares will come into effect following the prime minister's approval," said Railway Minister Mazibul Hoque.
He was talking to reporters after inaugurating Wi-Fi connectivity at the Railway Bhaban in the capital.
The fare hike will be applicable for all routes.
From now on, the fares will be adjusted every year in line with fuel prices and by taking other circumstances into consideration, the minister said.
Currently, the fare for shovon chair on Dhaka-Chittagong route is Tk 320. The fare would be Tk 345 once the new fare takes effect.
The fare for AC chair on the same route would go up from existing Tk 610 to Tk 656, Railway Secretary Feroz Salah Uddin told The Daily Star.
The fare for 20-feet wagon carrying 15 tonnes of goods between Dhaka and Chittagong Port would be raised to Tk 9,780 from the current Tk 9,000.
Bangladesh Railway incurs a loss of around Tk 900 to 1,000 crore annually. Once the new fares are implemented, it would bring in only an additional Tk 45 crore annually, the secretary said.
"It's not possible to recover all the losses only by raising fares. We are also planning to take some other steps to reduce the loss," Feroz said.
This is the second time the government is raising the fares in four years.
After about 20 years, fares of both passenger and freight were raised by 50 percent in October 2012, to improve services and reduce railway's loss, which was Tk 800 crore a year then.