Secret operation of a young surgeon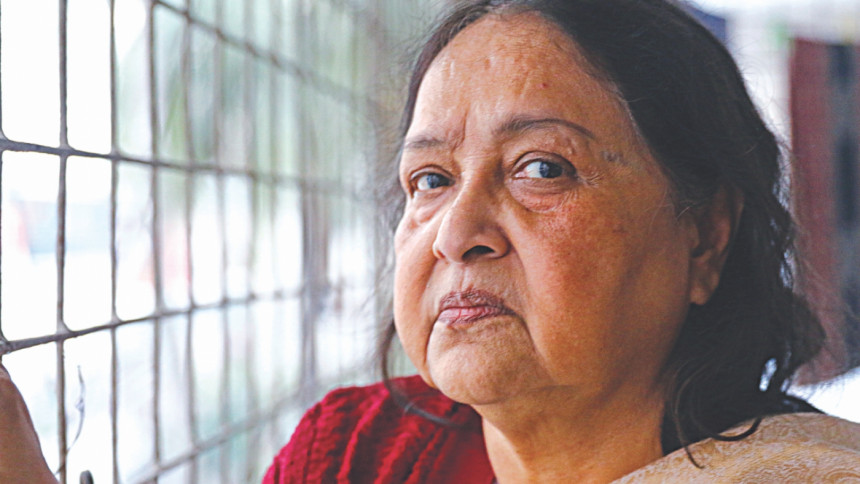 He always kept his duties above everything.
Even when his mother and wife were undergoing treatment at a hospital the day after the Pakistan army crackdown on March 25, 1971, Dr Azharul Haque did not walk away from his duties to patients and to the nation.
As dawn broke on March 26, the 30-year-old surgeon started treating wounded people flocking to Dhaka Medical College Hospital (DMCH). He just took a brief time out to see his ailing mother and wife that day.
"It was the beginning ... He treated wounded freedom fighters secretly till his last breath," said his wife Syeda Salma Haque.
Azhar had to pay dearly for his commitment to the independence of Bangladesh. He was abducted along with another physician, Dr Humayun Kabir, on November 15, 1971 by the infamous Al-Badr Bahini.
They were brutally tortured to death and their bodies were found the next day.
Sensing imminent defeat in the war, the Pakistan army along with local collaborators had orchestrated a plan to destroy the future of the soon-to-be born country by wiping out the Bangalee intelligentsia.
Azhar and Humayun are thought to be the first victims of that evil design.
Eminent war crimes researcher Shahriar Kabir said soon after its formation, Al-Badr Bahini killed many intellectuals and professionals in random attacks.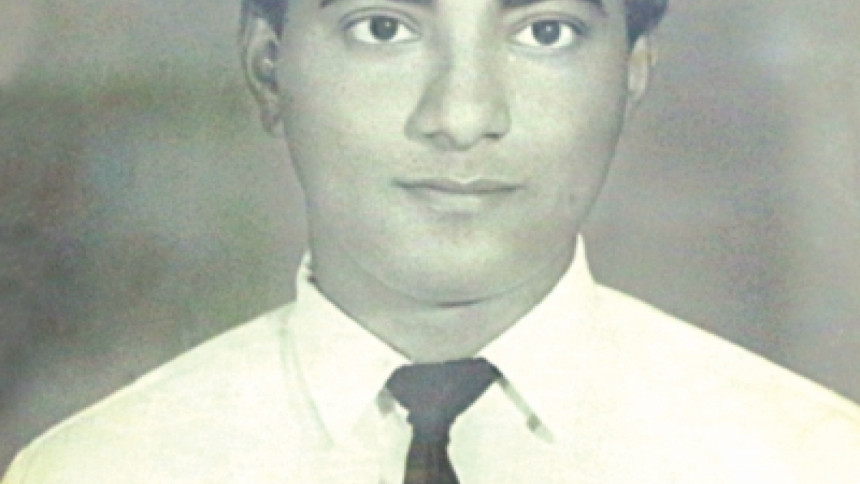 In August 1971, leaders of Jamaat-e-Islami sitting with Maj Gen Rao Farman Ali, military adviser to the governor of East Pakistan, devised the plan to kill Bangalee intellectuals, said Shahriar.
"As per the plan, killings of the intellectuals following a certain list started in mid-November, and according to our research, Dr Azharul and Dr Humayun were the first victims of the planned intellectual killings," he told The Daily Star on December 9.
The two were abducted for secretly treating freedom fighters, said Shahriar, acting president of Ekattorer Ghatak Dalal Nirmul Committee, which has been campaigning for war crimes trial since 1992.
Al-Badr, mostly comprising the members of Jamaat's student wing Islami Chhatra Sangha, intensified its atrocities in December. It systematically rounded up teachers, writers, doctors, lawyers, journalists and other professionals from their houses in Dhaka, tortured and killed them en masse and dumped the bodies at different killing grounds.
Ahead of the Martyred Intellectuals' Day tomorrow, when the nation will pay deepest tribute to the luminaries martyred during the Liberation War, Syeda Salma Haque shared the memories of her husband and those turbulent days of 1971 with The Daily Star at her Elephant Road house in the capital recently.
"I really did not get enough time to know much about him," said Salma, now 68. "He was a very simple man and had all the qualities of an ideal doctor."
Azhar and Salma got married on February 15, 1970 following a short acquaintance in 1969, the year Azhar joined the DMCH as an assistant surgeon. He took part in the 1969 mass uprising and the non-cooperation movement called by Bangabandhu Sheikh Mujibur Rahman in March 1971.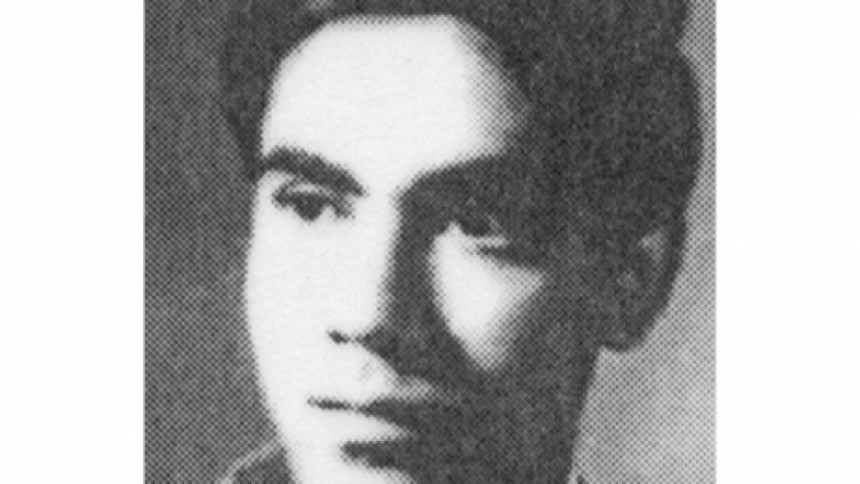 The couple began their new life at Hakim House on 22 Free School Street in Hatirpool area.
"That was the house I entered attired in a red saree and left as a widow within one year and nine months," she said.
Salma got admitted to the DMCH on March 23, 1971 after a miscarriage. Her mother-in-law, Fatema Khatoon, and one of their relatives were also admitted to the hospital.
She was moved to a cabin on the second floor on the evening of March 25. An unnerving situation was prevailing in the city. After dinner, she fell asleep around 10:00pm taking a dose of sedative.
She woke up to the hellish sounds of machine guns and cannons. Azhar was with her and the night seemed to them longer than any other.
Those sounds were, however, gone at dawn. 
Around 5:30am, she said, Azhar went downstairs putting on the apron. As he was not returning, Salma got angry and frightened at the same time. "Is he in trouble?" she thought to herself.
Her husband finally came around 9:30am. He looked exhausted and bewildered. 
After spending some time with his wife, Azhar wanted to get back to work. But Salma grabbed him by his apron's pocket, asking him to stay.
"Do you know the situation in Dhaka? Many wounded people have come here," he said and went away.
The next two days, Azhar was busy treating the injured. His mother and the relative left the hospital on March 27 and his wife the next day.
The couple moved to the house of Salma's brother in Paribagh. Azhar's chamber was then on Kazi Alauddin Road near the DMCH.
"He used to come home late almost every day. It frightened me," she said.
Azhar did not say what made him come late, but after the war she came to know from his colleagues and pro-liberation people about his secret activity -- treating freedom fighters.
After two months in Paribagh, they went back to their Hatirpool house in May. Azhar used to see patients at nearby Saiyida Pharmacy in Hatirpool after his hospital duties.
He still would often come home late. Salma, who was expecting for the second time, sometimes would send their male domestic help to his chamber only to find it closed.
"I used to feel worried," said Salma.
Azhar's activity came to the notice of the authorities.
According to Banglapedia, Azhar was summoned to the police headquarters sometime in July and warned for his activities in favour of freedom fighters.
One day in early October, he returned to their house with rice, lentil, potato and water pots and asked his wife to preserve those for a rainy day.
"He told me there might be an air attack tonight." Taking a pause, he said there might be a roundup of intellectuals after October 14.
As Salma asked whether he would fall in the category of "intellectuals", Azhar said, "May be."
Then came the fateful day.
On the morning of November 15, Azhar asked their domestic help to bring his apron from the laundry as he was to go to the hospital shortly.
But the servant returned empty-handed and said he could not go to the laundry because there were some Pakistani soldiers and armed Bangalees on the nearby streets.
Azhar decided to go to work in an ambulance. He went to his landlord's house to make a phone call to the hospital to ask for an ambulance.
Along with Dr Humayun Kabir, who lived next door, he stood in front of his house waiting for the ambulance.
After a while, the armed Bangalee collaborators approached him and said something with their guns pointed at him.
They hit Azhar with the gun and forced both the doctors to board a jeep.
Right after the incident, a group of five people entered the house and asked about Azhar, and made a few other questions in Bangla. Four of them had arms and the man who led them had no gun. They searched the house and left saying: "Don't mind".
The armed Bangalees and Pakistani soldiers then withdrew their cordon in the area.
Salma's family members, including her brother, a government official, went to different places looking for Azhar.
At Ramna Police Station, they came to know that it was Al-Badr Bahini which picked up the two physicians.
Salma said they came to know that the man who led the group to the house was another doctor from the DMCH.
In her testimony before International Crimes Tribunal-1 on September 16, 2013, Salma said her husband was abducted on the instruction of Motiur Rahman Nizami, the chief of Al-Badr Bahini.
The bodies of Azhar and Humayun were found under the culvert near Notre Dame College. Their hands were tied behind their back with marks of severe injuries in the bodies.
She said soon after the war ended, four to five freedom fighters came to the house and told her that they were treated by her husband.
"Prof Shamsuddin, who was Azhar's immediate supervisor, told me that the officials of the hospital usually left by 2:00pm during the Liberation War, but Azhar used to treat wounded freedom fighters secretly," she added.
Azhar saw neither the independence nor his son.
Salma gave birth to a baby in January 1972 and Azhar's mother named him Nishan, saying, "He is the Nishan [memento] of my son, the Nishan of our country."