Pigeon lovers of Dhaka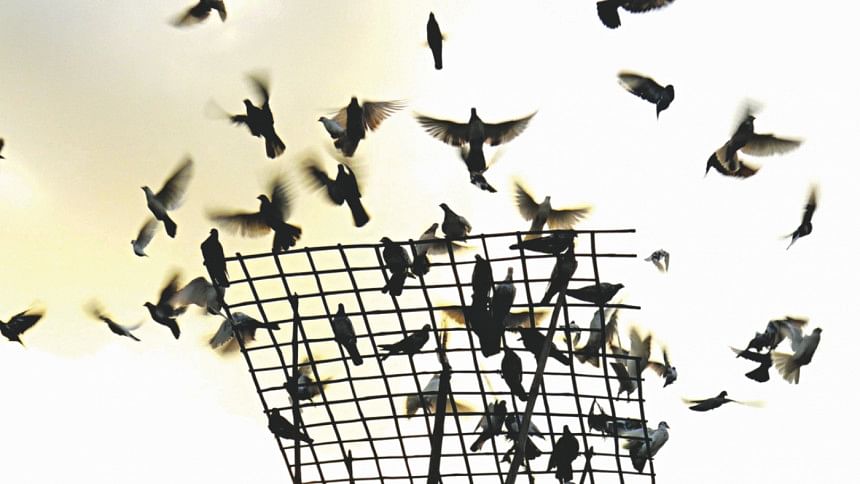 Who would pay one lakh taka for a pair of exotic and rare pigeons? You may find it unbelievable, but there are some pigeon lovers who would pay even more if they find something they have been looking for.
And because of these pigeon lovers, Dhaka has three dedicated pigeon markets in Tongi, Mohammadpur Beri Badh and Kaptan Bazar. The one in Kaptan Bazar is the biggest among them. Then of course, there are independent pet shops other than the market in Kanta Bon.
"The pleasure of keeping pigeons is that you take one to Mirpur, release it and you will find it back home in Wari after a while," says businessman and pigeon lover Kazi Moniruzzaman who lives in Wari along with 200 pigeons.
Moniruzzaman and his next door friend Shahnewaz Mia enjoy occasional races between their pigeons and those of other pigeon lovers. There is even a pigeon lovers' association in the old town.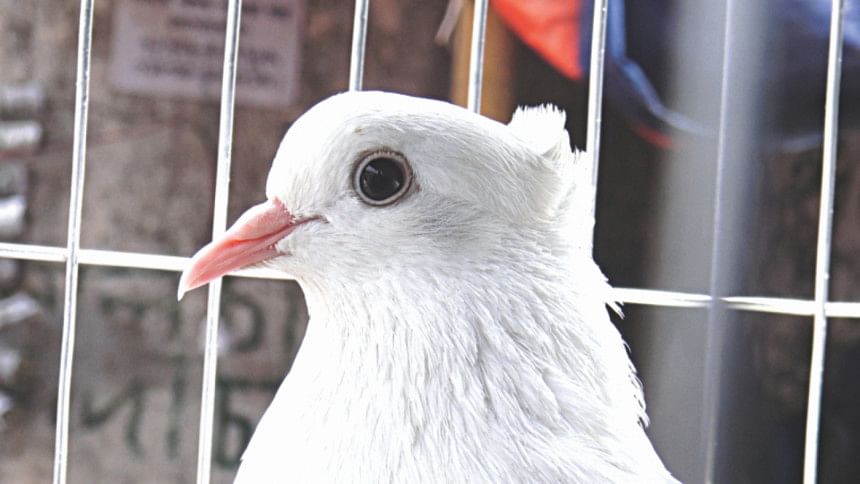 Shahnewaz who has some 450 pigeons on his rooftop farm said his birds had flown back from as far as Teknaf.
The two friends share wisdom you won't usually get to hear: female pigeons are stronger and it is difficult to catch them. That's why female pigeons are costlier.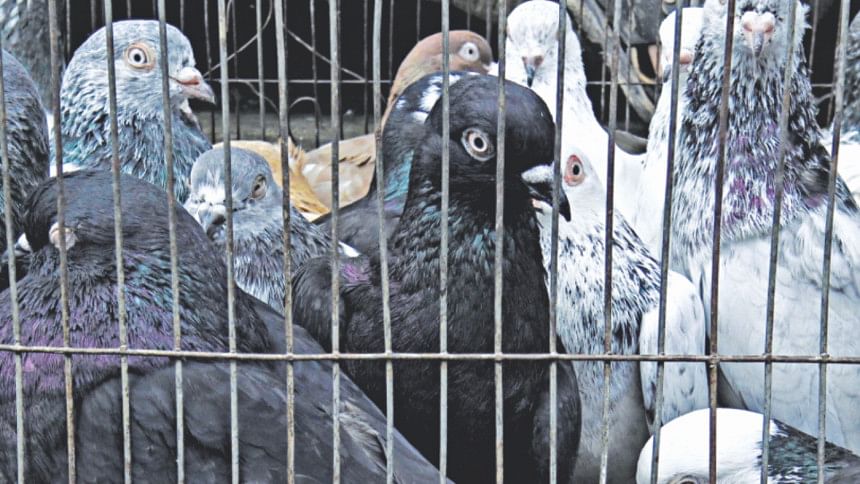 Out of the world's 310 kinds of pigeons, Bangladeshi markets sell around a couple of dozen varieties. Rock pigeon is considered to be the world's oldest domesticated bird.
The Kaptan Bazar pigeon market brings together thousands of buyers and sellers every Friday.  If you go there, you will be surprised that they don't just sell food, nests and pigeons, but also accessories like "jhumka" for pigeons so that they make rhythmic sounds when they walk.
Jonny, a vendor, said he sells pigeons at prices from Tk 200 up to Tk 5,000 depending on the breed. 
The price of a pigeon depends on the species and its colour. Fancy pigeons have high demand now and their prices can go up to Tk 10,000 to 15,000, he added.
A few years back, fancy pigeons were even costlier.
"The pigeon we sold for Tk 60,000-70,000 two to three years back now sells at only Tk 15,000," said another vendor Abdul Bari.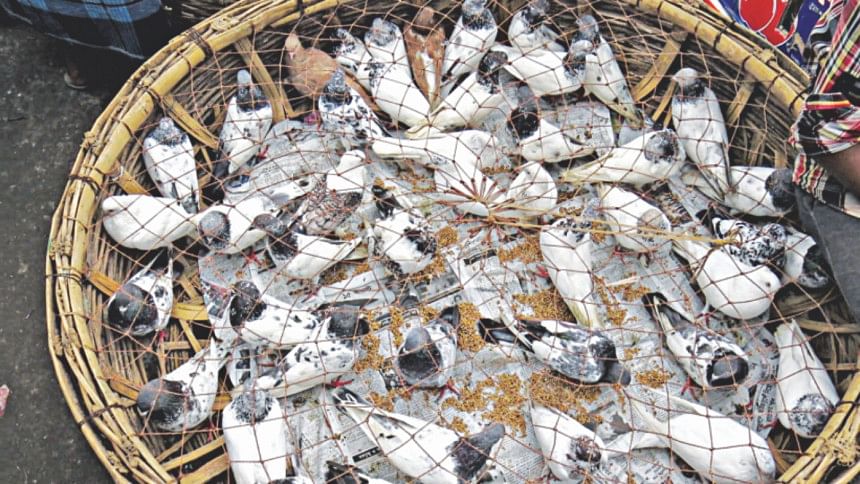 A large number of pigeons were exported to the Indian market at the time, but that demand has fallen, he said.
Besides, pigeon breeding has become very popular in the country, resulting in an increase in production, and fall of prices.
The most common and cheapest breed in Bangladesh is Gola. Other breeds that are very popular include Chila, Lalchila, Giribaz, Garra, Fency, Pankhi and Racer.