Virtual courts refuse to hear journo Kajol's bail plea
3 police stations fail to show him arrested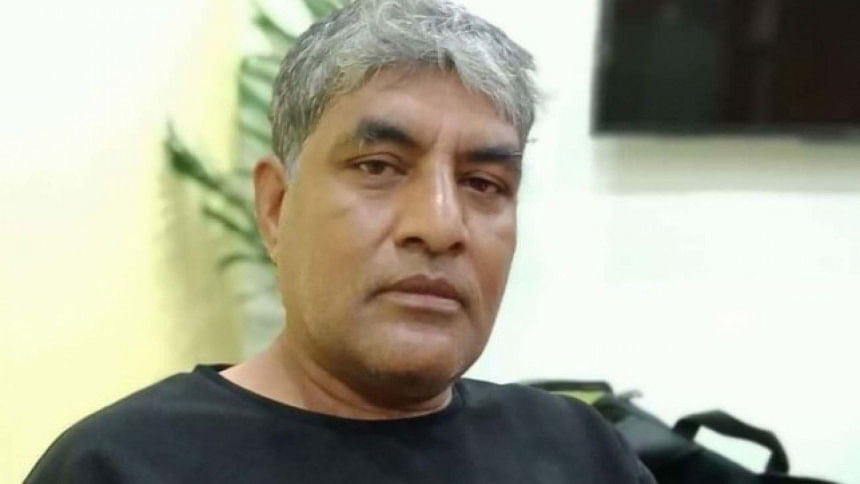 Around one and a half months into the detention of photojournalist Shafiqul Islam Kajol, his lawyer could not apply for bail yesterday as the three police stations in Dhaka -- where cases against him were filed -- were yet to "show him arrested".
Three separate virtual courts in Dhaka yesterday refused to hold hearings on Kajol's bail petitions as he was not shown arrested in the cases filed with Sher-e-Bangla Nagar, Kamrangirchar, and Hazaribagh police stations under the Digital Security Act in March.
Metropolitan Magistrate Md Shahinur did not hear the petition as the investigation officer of the case filed with Kamrangirchar Police Station did not submit any petition to show him arrested in the case.
Similarly, Metropolitan Magistrate Md Jasim refused to hold the hearing on a bail appeal submitted by Kajol's lawyer Jyotirmoy Barua in the case filed with Sher-e-Bangla Nagar Police Station as a petition for showing him arrested is now pending.
The case was filed by Saifuzzaman Shikhor, a ruling party lawmaker from Magura-1, with Sher-e-Bangla Nagar Police Station on March 9.
Meanwhile, Metropolitan Magistrate Debdash Chandra Adhikary passed the same order after Kajol's lawyer submitted a bail petition virtually in the case filed with Hazaribagh Police Station.
As per the Code of Criminal Procedure (CrPC), no bail petition can be filed until or unless a person is shown arrested in a case.
On May 5, the Counter-Terrorism and Transnational Crime Inspector Motlubur Rahman sought to have him "shown arrested", but Metropolitan Magistrate Baki Billah postponed the petition until Kajol was brought to Dhaka from Jashore. The magistrate asked the jail authorities in Jashore to produce Kajol before his court on June 1.
Kajol, however, was not brought to Dhaka on that date.
Fifty-three days after his disappearance, Kajol was "discovered" by Border Guard Bangladesh in Benapole on May 3.
But he was arrested -- initially on charges of trespassing -- and granted bail in the case after he was produced before a Jashore court the same day.
But later the same evening, Kajol was shown arrested under section 54 of the CrPC -- and sent to Jashore Central Jail as police informed the court that three more cases were pending with different police stations in the capital.
Section 54 of the CrPC stipulates that a person can be arrested without a warrant if there is credible information of his involvement with a "cognisable offence."