Vaccine drive loses steam
Many in rural areas know little about the campaign; experts say registration process complex, full of hassles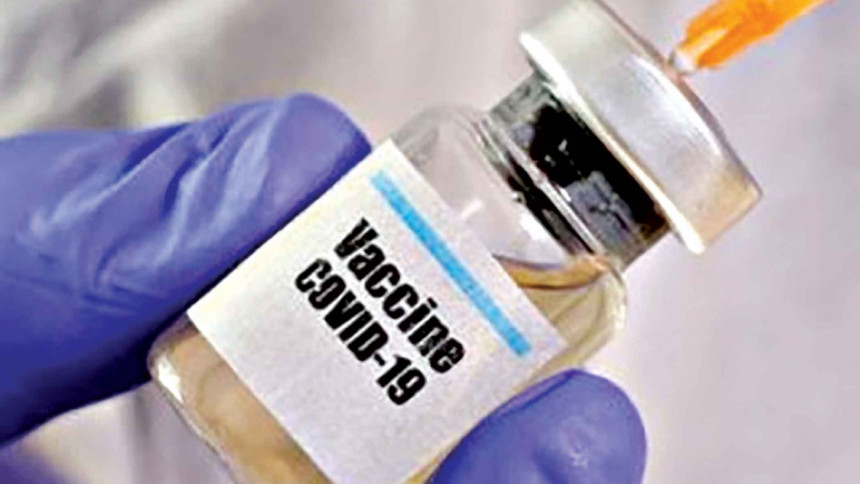 Jahur Ali, a 44-year-old worker at a stone quarry in Tetulia, was utterly clueless about the ongoing Covid-19 vaccination campaign.
"I didn't know that the vaccination campaign is going on. I've come to know about it from you just now," Jahur, who collects stones from the Mahananda River near Bangladesh-India border, told this correspondent in the second week of this month.
He, along with several others, was busy picking up stones from the riverbed and putting those in baskets.
Joining the conversation, one of his co-workers, Md Shahidul, 30, said, "I have heard about it [the vaccination campaign]."
He, however, didn't know that the Covid vaccine was being administered at Tetulia Upazila Health Complex, only half a kilometre away from there.
This correspondent then talked to a group of women at nearby Eidgah Basti Guchchagram.  A brief conversation with them made it clear that they had very little knowledge about the countrywide vaccination campaign.
"I have heard about the vaccination campaign. But I do not know where I can get it. None [of the health workers] contacted us," said Jahanara Begum, 40, a domestic worker.
Asked whether they would take the vaccine, they answered in the affirmative.
This correspondent interviewed more than 50 people from different occupations in and around Tetulia bazar in the second week of this month.
Most of them said they were yet to get the jabs, while only a few said they or elderly members of their families got vaccinated.
According to upazila health officials, 3,550 doses of Oxford-AstraZeneca vaccines had been supplied to Tetulia upazila, and around 3,000 of those were administered till yesterday.
Launching the campaign on February 7, the government planned to inoculate 70 lakh people across the country in the first month. But it missed the target as a total of 49,11,902 people have so far been vaccinated.
Yesterday, the daily count of people who took jabs dropped to 70,933, which was around two lakh in the third week of February.
Talking to The Daily Star, Dr Md Abul Kashem, upazila health and family planning officer in Tetulia, said, "I make phone calls to those who got registered. We make public announcements in the bazar area twice a week. However, the response remains very poor. Only 34 people came to get jabs yesterday [Sunday]."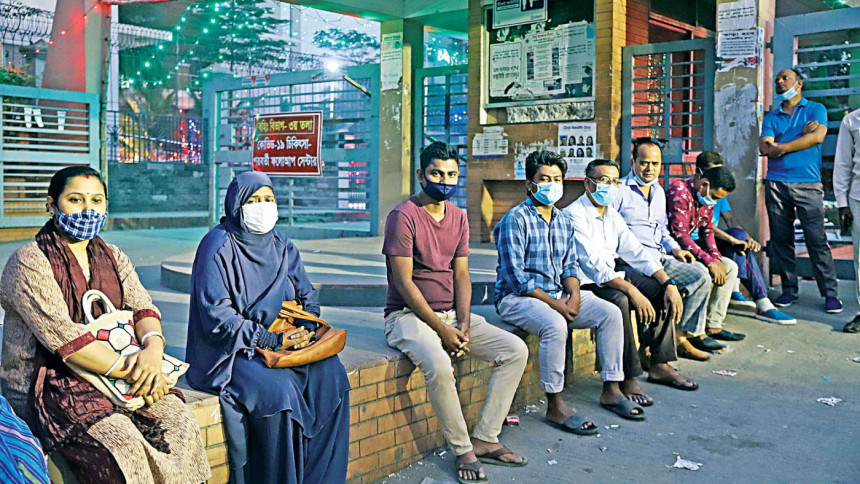 Between March 6 and 12, this correspondent interviewed around a hundred people in different parts of Rangpur, Dinajpur, Nilphamari, Thakurgaon and Panchagarh.
The level of awareness about vaccination was found to be low among most of them especially the day labourers.
Nasima Begum, a health assistant at Rangpur Sadar Hospital, said, "I visit the households in my area regularly and encourage people to take vaccines. Most of the time, I doubt whether they will actually take jabs."
"REGISTRATION A BIG DEAL"
The government started the vaccine registration process on www.surokkha.gov.bd on January 27.
To take vaccine, one has to sign up with necessary information, including national identification number and mobile phone number. Upon completion of registration, the recipient has to carry a printed copy of the registration document to the vaccination centre.
Amid poor response, the government lowered the minimum age for getting the vaccine to 40 years. Despite this, the response has not increased notably.
As of yesterday afternoon, a total of 62,82,884 people got registered.
Experts say the entire registration process is a "big deal" for the majority of people as it is quite complex and full of hassles.
In a recent visit to Moghbazar, Shantinagar and several other neighbourhoods in the capital, scores of small shops were seen displaying advertisements offering help for Covid-19 registration in exchange for Tk 50.
Dr Shafiun Shimul, associate professor of health economics at Dhaka University, pointed out three reasons behind the low response to the vaccination campaign.
"Firstly, many people do not know well about the vaccination campaign. Secondly, the registration is a big deal, and lastly, there is reluctance among people to get jabs," said Shafiun, who is leading a Covid-19 vaccine response study.
Echoing his view, Dr Zakir Hussain, member of the working group of Bangladesh Health Watch, said, "The government could not sensitise people to the fact that everybody is at risk of Covid-19. The government's current method of communication is not appropriate for the masses."
He is also of the opinion that there should be no age limit for getting vaccinated.
"People aged below 40 go outside every day. They are the super-spreaders. But we have excluded them from the priority list. It should be revised," he noted.