Social protection initiatives scanty in Bangladesh
UN report on Covid-19 response says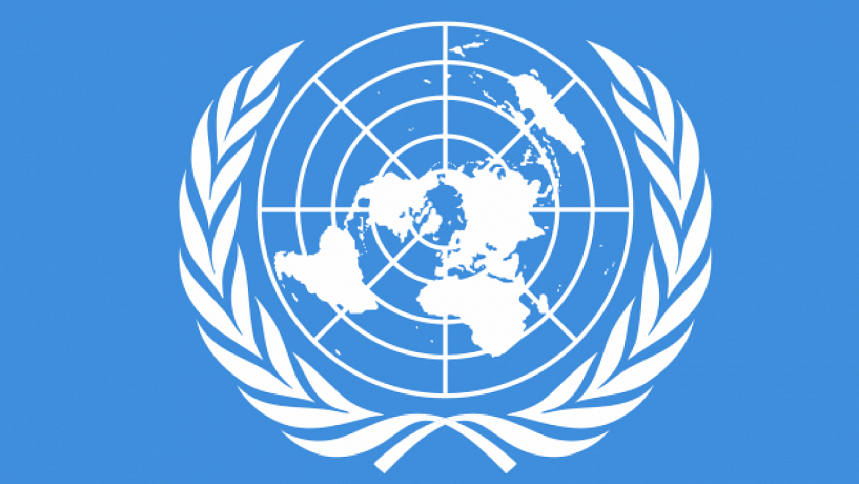 Bangladesh is coming up with the fewest social protection initiatives in the Asia Pacific region, finds a United Nations position report prepared by the organisation's regional bureau.
The report published on April 13 assessed measures adopted by governments in response to the Covid-19 pandemic in countries under the jurisdiction of the organisation's Regional Bureau of Asia Pacific (RBAP).
The organisation broke down "social protection" into eight categories: measures to boost affordable healthcare; sickness benefits ensuring income security during sick leave; unemployment protection, preventing job losses and supporting those who lost their jobs; old age, survivor and disability benefits; providing income support (i.e. social assistance, cash transfers and other support); family leave and care policies; modifying the payment of social security contributions and tax payments for enterprises; and an unspecified category called "other measures".
According to the report, Bangladesh is only providing income support, or social assistance.
The report iterates the necessity of preventing job losses and providing social protection to those rendered unemployed.
"In Cambodia, Bangladesh and Myanmar, smaller garment factories are closing down due to the pandemic and, as a consequence, shedding jobs that were mostly held by women. In Bangladesh, where 45 percent of the population is vulnerable to falling into poverty, garment factories are crucial for providing incomes, especially to the near-poor," said the report, prepared by RBAP Economist Network.
The report also iterates the necessity of cash transfers and floats the idea of a universal basic income to make sure that the unemployed do not go without any income.
"A temporary UBI payment can boost aggregate demand, help vulnerable people maintain their livelihoods and consumption levels, as various industries shed jobs owing to declining demand or payment difficulties. Importantly, owing to its universality, it reaches the most vulnerable in society that traditional social programmes often cannot," stated the report.
The report criticised "targeted social protection schemes", which are schemes where the recipient has to meet a large number of criterion to receive social protection as being prone to corruption.
"Targeted social protection schemes, despite lower overall costs, have higher administrative costs and may not be immune from considerable leakages [non-poor receiving support while poor being excluded from support]. Moreover, in the context of the current crisis, creating new targeted social protection schemes is unrealistic," said the report.
In addition, it suggested that data be gathered on the informal sector.
"Mechanisms to register informal groups and consolidating their data to bring them under formal mechanisms will be necessary. Thailand, for instance, has asked both formal and informal companies affected by the lockdown to register with the government by a certain date to bring in informal workers and others outside the formal coverage of current social protection systems."
Furthermore, the report warned that stimulus packages have to be governed to ward off mismanagement like using the package to raise executive salaries.
"Stimulus packages can attach simple, development-oriented conditions to the support provided, such as requiring companies to preserve their employment levels and pay wages; or where feasible to use funds received to produce goods and services directly needed to strengthen the health system and its ability to contain, treat, and eventually, beat the virus," stated the report.
The report also warned the countries against depending on international development assistance, and asked them to contain fiscal deficits.
"It is key to review existing budgetary priorities -- notably tax exemptions and glaring instances of tax evasion and avoidance on the revenue side, and fossil fuel subsidies, discretionary payments, "white elephant" projects on the expenditure side," said the report.
As a final recommendation, the report asked governments to review existing policies and make this the norm and not see these measures as a temporary band-aid.