Polls-Time Govt: Tarikat, BNF hope to be part of it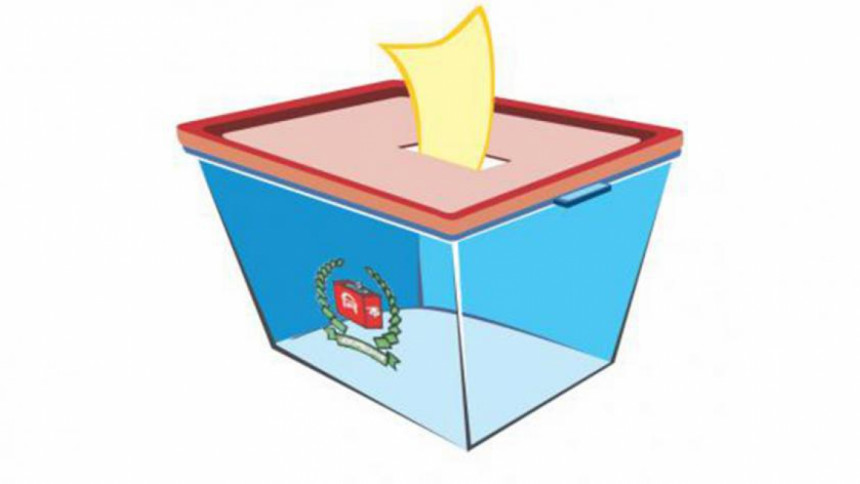 Two small political parties are upbeat about having its members in the polls-time cabinet as the prime minister recently announced that an election-time government will be formed comprising political parties that have representation in parliament.
Leaders of Bangladesh Nationalist Front (BNF) and Bangladesh Tarikat Federation (BTF) said they were already making preparations in this regard.
The BNF has one MP while the BTF, a component of the ruling Awami League-led 14-party alliance, has two.
Making the announcement at Jatiya Sangsad on September 20, Prime Minister Sheikh Hasina said the polls-time government would only carry out routine works.
Talking to The Daily Star, BNF Chairman SM Abul Kalam Azad said, "I am optimistic that the honourable prime minister will include me in the polls-time cabinet."
He said he was mentally ready to take on the responsibility.
Azad was elected MP from Dhaka-17 in the January 5, 2014, national polls. Jatiya Party Chairman HM Ershad had filed nomination papers to contest the polls, but he withdrew his candidature in line with the party's primary decision to boycott the polls.
Asked whether the government communicated with him about his inclusion in the polls-time cabinet, Azad said time has not arrived yet.
Azad hit the headlines when he ousted BNF founder Nazmul Huda, a former BNP minister, a few months after formation of the party in 2012. Subsequently, Azad declared himself as the BNF chairman.
The party was registered with the Election Commission in 2013. A total of 22 BNF candidates contested the last parliamentary polls.
On the other hand, three BTF nominees took part in the last general election which was boycotted by the BNP and most other political parties.
BTF Chairman Syed Nazibul Bashar Maizvandari, a lawmaker from Chattogram-2, said, "I think I should be included in the [polls-time] cabinet. I believe the honourable prime minister will look into the matter in due time."
Only five political parties of the 14-party alliance have representatives in Jatiya Sangsad. Of them, the AL, Workers Party, Jatiya Samajtantrik Dal and Jatiya Party have representatives in the current cabinet, Nazibul told this correspondent.
"I hope a representative from our party will be included in the polls-time cabinet as we were not given any post in the present cabinet."
The BTF was founded in 2005 by Nazibul, nearly nine years after he resigned from BNP.
There are representatives of seven political parties, including the AL, in the current parliament. Five of them have members in the cabinet.
The BNP and most other opposition parties have been demanding an election-time nonpartisan government to ensure a free, fair and inclusive parliamentary election. The government, however, rejected the demand terming it unconstitutional.
The 11th parliamentary election is likely to be held in late December.