Pay half of bonus now, the rest later
Govt asks RMG owners about Eid benefits of workers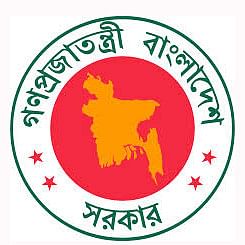 The government yesterday asked garment factory owners to pay the workers 50 percent of their basic salary as Eid bonus before the festival and another 50 percent after the festival.
The decision was taken at a tripartite meeting between factory owners, government high-ups and trade union leaders with Home Minister Asaduzzaman Khan Kamal in the chair at his secretariat office in Dhaka.
In the meeting all representatives of the three bodies agreed on 50 percent of the basic of the salary as bonus before Eid.
However, the remaining 50 percent of one month's salary will have to be adjusted with the salary later, said China Rahman, general secretary to IndustriALL Bangladesh Council, a labour rights group.
"We agreed with this proposal. We demanded the bonus as per the labour law, which means the festival bonus is equivalent to one month's basic payment," she told The Daily Star by phone after the meeting.
The tripartite meeting decided on 100 percent bonus, but the payment will be made in two phases, she added.
Amirul Haque Amin, president of National Garment Workers Federation, also said they agreed with the decision.
China said as per the proposal of the owners at the meeting in Dhaka's Srama Bhaban, a grade seven worker will receive Tk 2,050 as bonus as his basic is Tk 4,100.
Earlier at another tripartite meeting held on Thursday in Srama Bhaban, in Dhaka, Monnujan Sufian, state minister for labour and employment, asked the owners to pay 100 percent bonus.
Monnujan, Rubana Huq, president of Bangladesh Garment Manufacturers and Exporters Association (BGMEA), Shafiul Islam Mohiuddin and Abdus Salam Murshedy, two former BGMEA presidents, and AKM Salim Isman, president of Bangladesh Knitwear Manufacturers and Exporters Association also spoke at the meeting.
"We are in a trouble now because of coronavirus. We will pay 50 percent bonus before Eid and remaining 50 percent after Eid," said a leader of the trade body, preferring anonymity.
China Rahman said the three-day holiday for Eid in the garment sector was finalised and the payment of May's salary in first 10 days of June was finalised. The workers will stay at their residences near their respective workplace areas this Eid as there is no transports due to shut down.