One death, so many questions
Nurse killed after rape on bus, family alleges; driver, helper held, claim she jumped off the bus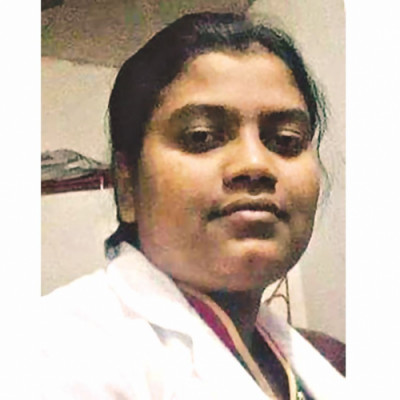 A young nurse died in mysterious circumstances in a passenger bus on her way home in Kishoreganj's Katiadi upazila on Monday night.
Victim Shahinoor Akter Tania, 24, worked at Ibne Sina Hospital's Kalyanpur branch in Dhaka.
Her family alleged she was killed after rape.
Police arrested bus driver Md Nuruzzaman, 39, and his assistant Lalon Mia, 33, from Kapasia upazila of Gazipur yesterday morning.
During primary interrogation, the duo claimed the woman jumped off the running bus through the window and died, although they could not explain why she would do that, police said.
Tania boarded a Swarnalata Paribahan bus from the capital's Mohakhali to go to her home in Lohajury in Katiadi around 3:00pm, said her father Gias Uddin.
On her way, she spoke with her father and brother Sujan Mia several times on the phone. The bus reached Katiadi around 8:00pm where 16 of the 19 passengers got down. Two others got down at Ujanchar, said Shafiqul Islam, officer-in-charge (investigation) of Katiadi Police Station, quoting family members.
From that point on, she was the only passenger as the bus headed towards Pirijpur, from where her home is some 10 minutes' rickshaw ride, police and family members said.
Meanwhile, her family was waiting for her. She had called Sujan upon reaching Katiadi, saying she would reach Pirijpur shortly.
When more than an hour passed, the family members called her but found her phone switched off. Anx-ious, they then rushed to the Pirijpur bus station, but learned that no SwarnalataParibahan bus reached the station around that time.
Later around 11:00pm, they received a call from the KatiadiUpazila Health Complex and the caller said that Tania died.
Hospital sources said two people took her there around 10:45pm. One of them identified himself as Al Amin, from Kapasiaupazila of Gazipur.
Resident Medical Officer TajninaToiyyab told The Daily Star that Tania had died before she was taken to the hospital.
During examination, she found Tania's lips, lower part of her left eye and some other parts of her body swollen. There were scratch marks on both her hands.
Contacted, SwarnalataParibahan'ssuperviser Md Pavel said he came to know about the incident from a colleague at Katiadi counter.
Pavel said when he called the driver and his assistant to learn what had happened, both of them denied raping or killing the woman.
During interrogation, the driver and the helper admitted Tania was alone in the bus at the time. But she suddenly jumped out of the vehicle at GojariaJaamtoli, and sustained injuries, said Masrukur Rahman Khaled, superintendent of police in Kishoreganj.
The two also claimed to have taken the woman first to a pharmacy and then to a nearby hospital as she was bleeding badly from her nose, he said.
Later, they took her to the Upazila Health Complex where doctors declared her dead, said the SP, quot-ing the suspects.
However, the SP did not rule out the possibility of murder and rape.
"We are investigating the incident seriously. We will come to know what happened once we get the au-topsy report," he added.
The victim's father filed a murder and rape case last night.
Protesting Tania's death, locals yesterday staged demonstrations in the area and vandalised several buses of SwarnalataParibahan.
[Our Mymensingh and Kishoreganj correspondents contributed to the story.]