'Occupy, control' polling centres: AL leader to BCL men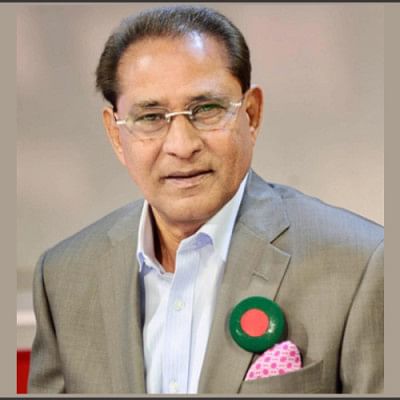 Awami League presidium member Abdur Rahman yesterday asked Chhatra League leaders and activists to "occupy and control" the polling centres on election-day morning.
"You will go to the polling centres early in the morning, cast your vote and keep the centres under your control," Rahman said while speaking at a discussion at the TSC of Dhaka University.
"Many detective agencies have already reported that Barrister Taposh is leading the polls with 57 percent votes. Knowing about Taposh's imminent victory, the BNP-Jamaat candidate has been involved in a conspiracy to make the election questionable," the former BCL general secretary said.
"You all have to be prepared to drive them out."
DU Teachers' Association and several other organisations of DU employees organised the programme in support of Taposh.
DU proctor Prof AKM Golam Rabbani said, "All of our principles and objectives are one and the same -- assisting everyone contesting with the symbol of boat.
"It is our responsibility to get our favourite candidate Barrister Taposh elected for the establishment of a beautiful Dhaka. We cannot imagine any candidate but him become the mayor of Dhaka South City Corporation."
The programme was chaired by DU Teachers Association General Secretary Prof Nizamul Haque Bhuiyan.
Addressing the programme, Sheikh Fazle Noor Taposh said if he got elected, the city corporation building would be open for residents round-the-clock.
AL ward councillor nominee Asaduzzaman, BCL President Al-Nahian Khan, General Secretary Lekhak Bhattacharya, DU BCL President Sanjit Chandra Das, and General Secretary Saddam Hussain were present at the programme.