Media gag on govt employees
Old rules invoked to make approval mandatory for talking to, writing in the media; rights activists alarmed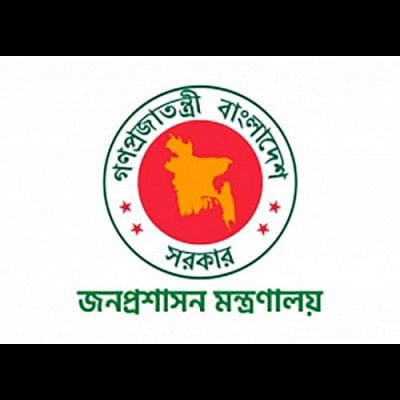 The public administration ministry has asked all secretaries to give necessary instructions to their subordinates so that no public servant writes or talks to the media without prior approval of the authorities concerned.
Shaikh Yusuf Harun, secretary at the ministry, confirmed to The Daily Star yesterday that a letter has been sent to each and every secretary, citing section-22 of the Government Servant (Conduct) Rules, 1979.
"Yes, we have sent the letter. Is there any problem in reminding our officials of the matter?" 
Asked what has prompted such a reminder now, he said, "Some [public servants] are talking to the media but they are not supposed to do so. That's why we have sent the letter."
The development comes at a time when rights groups and activists have expressed concern over "the government crackdown" on freedom of expression, especially since the coronavirus pandemic hit the country in March.
They say the latest move would shrink the scope of work of mass media, which would curb media freedom.
Over the last few months, several government and autonomous bodies instructed its staffers to refrain from speaking to the media.
In its letter sent to the secretaries on August 18, the public administration ministry said some public servants, violating section-22 of the rules, are taking part in talk shows and discussions in different media outlets, including Betar, Bangladesh Television and private TV channels.
Going beyond their jurisdiction, some are also giving comments or opinions and writing articles or letters in newspapers and online portals without taking approval from their department chiefs, it mentioned.
On many occasions, they are giving comments or opinions on government's policy decisions, the letter read.
In such a situation, the secretaries are asked to give necessary instructions to the public servants under ministries or divisions and subordinate agencies so that they follow the section, it added.
Section-22 of the rules says: "No government servant shall, except with the previous sanction of the head of the department or in the bona fide discharge of his duties, participate in a radio or television broadcast or contribute any article or write any letter, either anonymously or in his own name or in the name of any person, to any newspaper or periodical.
"Provided that such sanction shall generally be granted if such broadcast or such contribution or letter is not, or may not be considered likely to jeopardise the integrity of the government servant, the security of Bangladesh, friendly relations with foreign states, or to offend order, decency, or morality or to amount to contempt of court, defamation or incitement to an offence.
"Provided further that no such sanction shall be required if -- such broadcast or such contribution or letter is of a purely literary, artistic, or scientific character or connected with sports; such broadcast or such contribution is required to project government activities on development works to the people by the commissioner of divisions, deputy commissioners and sub-divisional officers."
Earlier on April 16, the nurses of all public hospitals were instructed by the Directorate General of Nursing and Midwifery not to speak to the media.
A week later, Health Minister Zahid Maleque ordered health officials not to talk to the media. Bangabandhu Sheikh Mujib Medical University also followed suit by silencing their healthcare workers.
In a press statement on May 19, ARTICLE 19, a British human rights organisation, said it is alarmed by the Bangladesh government's crackdown on freedom of expression since the coronavirus pandemic began.
"In particular, there has been an upsurge in attacks on media critical of the government's response to the coronavirus pandemic in Bangladesh. The government is increasingly using the deeply flawed Digital Security Act 2018 to harass, charge and arrest journalists," said the press release which is available on its website.
"There have also been restrictions on dissent by the public: medical professionals have been told not to talk to the media; social media is being monitored; and government employees have been told not to like, share or comment on social media posts that are critical of the Bangladeshi government," it added.
Talking to this newspaper, noted rights activist Nur Khan Liton said the pattern of the government in 1979 when the rules were formulated and that of a democratic government are not the same.
As per the rules, government officials are allowed to speak to the media about the government's development work but cannot talk about corruption, accountability, and a lack of transparency in government work, he said.
"This is double standard… This would harm democracy in many ways.
"It would shrink scope of work of the media, which would indirectly but ultimately curb media freedom," he noted.
Such move would also limit scopes for verifying information and help creation of news based on assumption, which would not bring any good to the people or the country, he added.