Leaders Summit on Climate begins today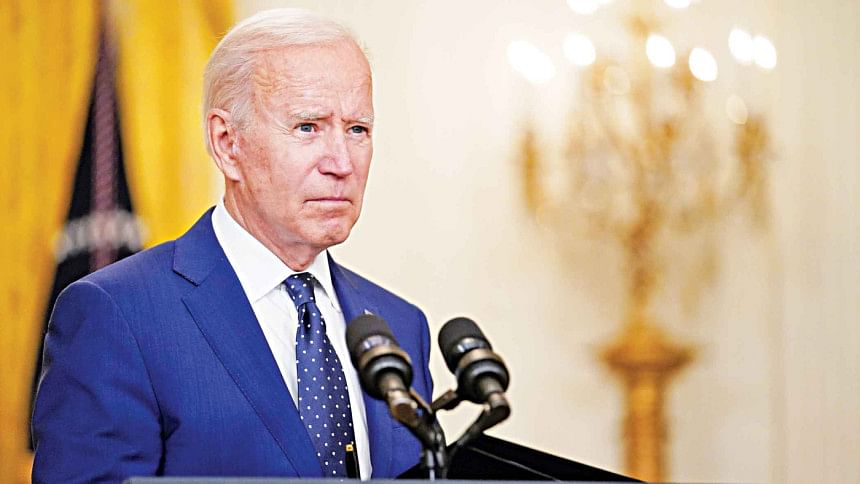 Leaders Summit on Climate called by US President Joe Biden is beginning today with hopes for cutting carbon emission and raising the funding for the countries vulnerable to climate change.
Forty global leaders of 17 major economies responsible for approximately 80 percent of global carbon emissions and global GDP and 23 heads of other countries that are demonstrating strong climate leadership will join the summit. A small number of business and civil society leaders will also participate in it.
From the economies, Chinese President Xi Jinping, Indian Prime Minister Narendra Modi and Russian President Vladimir Putin, UK Prime Minister Boris Johnson and Canadian Prime Minister Justin Trudeau are expected to attend the event.
Leaders from climate vulnerable countries, including Bangladesh Prime Minister Sheikh Hasina, Bhutanese Prime Minister Lotay Tshering and Kenyan President Uhuru Kenyatta, will also join the summit which is likely to start in the evening Bangladesh time. It will be streamed live for public viewing.
"A key goal of both the Leaders Summit and COP26 will be to catalyse efforts that keep that 1.5-degree goal within reach," said the White House in a statement.
At the summit, the US is likely to present its plan to cut emissions this decade and seek tougher commitments from the biggest emitting nations.
Climate experts see the summit as an important one before the COP26 to be held in November in Glasgow as the US has returned to the Paris Climate Agreement from which Biden's predecessor Donald Trump pulled out.
To mobilise support, Biden's Special Envoy for Climate John Kerry has recently visited a number of countries, including Bangladesh, India, the United Arab Emirates and China.
"Prime Minister Sheikh Hasina will speak as president of the Climate Vulnerable Forum. At the same time, she will also raise the issues concerning Bangladesh," said a foreign ministry official in Dhaka.
Bangladesh will demand the major carbon emitting countries keep the global temperature rise to 1.5 degrees Celsius and implement the Paris Agreement, he said.
Foreign Minister AK Abdul Momen said, "We want developed countries to keep their commitment to mobilising $100 billion a year as committed in the Paris Agreement from 2020. So far, very small portion of it is being mobilised."
He said so far a majority of the fund is being used for mitigation, but Bangladesh wants 50 percent of it allocated for mitigation and the rest for adaptation.
Bangladesh would also seek technology transfer for renewable energy.
"Until now, we mostly depend on foreign equipment, engineers and technicians for our renewable energy projects. There should be measures to make sure we have technologies at cheap prices and we have the capacity for management of such projects," a foreign ministry official said.
Bangladesh does not have much potentials in hydroelectricity, which Nepal and Bhutan have.
"We would want the US to come and help in the regional hydroelectricity projects so we can increase our share of renewable energy to the total power generation," he said.
According to the White House, the summit will highlight examples of how enhanced climate ambition will create good paying jobs, advance innovative technologies, and help vulnerable countries adapt to climate impacts.
It will announce an ambitious 2030 emissions target as its new Nationally Determined Contribution under the Paris Agreement.
Joe Biden will also urge leaders to use the summit as an opportunity to outline how their countries also will contribute to stronger climate ambition.
The summit will discuss opportunities to strengthen capacity to protect lives and livelihoods from the impacts of climate change and address the role of nature-based solutions in achieving net zero by 2050 goals.
Pete Ogden of the UN Foundation described the summit as "the most anticipated global climate moment since the Paris Agreement" was adopted in 2015, reports news portal climatechangenews.com.
"This summit is not an end-point, but it is a very important opportunity for re-alignment [with the Paris goals] and to make some real progress. The US and their [2030 climate plan] being a part of that," he said.