Iftar with no gathering this time
Ramadan begins amid virus scare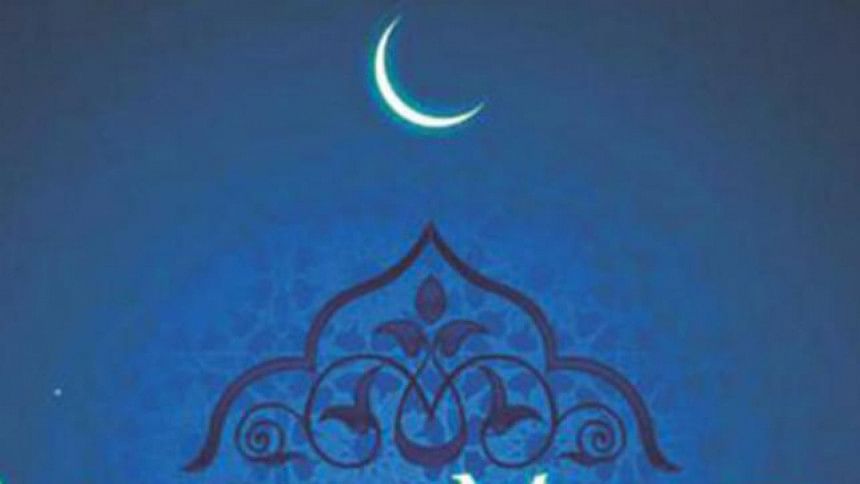 Iftar is never meant to be had alone. But this year, as Ramadan begins after the new crescent moon was sighted last night, that is precisely what has to happen if this country is to beat the coronavirus pandemic.
Year after year, offices have closed early to give their staff time to rush back home in the nick of time for the evening meal to break the daylong fast.
And for many, even that has never been a solitary nuclear family affair. Ramadan has always been the rare time of year when extended family spread across different neighbourhoods come together at the same table to pray and eat. How else would one justify preparing 10 or twelve different kinds of dishes in the month of restraint and moderation?
For those who cannot go back home for iftar -- like shopkeepers for example -- a big plastic washing bowl is brought out.
In goes anything and everything under the sun: chhola, muri, broken up bits of deep-fried batter, a few crushed syrupy jilapis to add a sweet surprise at every odd mouthful. The whole thing is garnished with mustard oil and piyaj-morich and mixed and mushed by many hands. This is one way of making sure that if there are five begunis and 10 people, everyone gets a bite.
The Ministry of Religious Affairs passed a statement on April 23 banning any form of congregations relating to iftar. While this strictly relates to public events like iftar mahfil, the new norms of social distancing mean that this ban extends to homes and private spaces as well.
Nowhere will this effect be felt more than the street-food scene. From the first day of Ramadan, tables are taken out and set up on the sidewalks and eateries churn out a medley of finger foods. From large veterans like Star Kabab to the alleyway bhaater hotel, all hotels, restaurants or cafes join in on this business.
Within hours, the tables are cleared; tough luck and empty cooking pots is all that await those trying to buy some last minute haleem!
This year, iconic iftar streets like Satmasjid Road, Baily Road or Chawkbazar will remain empty, it seems.
As this correspondent called up one restaurant after another, she was met with numbers switched off and landlines ringing away with nobody on the other end there at the shop to answer.
Shah Alam, the owner of Lalbagh Biriyani House, said that there will be no chhola-piyaju on offer this year at this shop.
"I have two shops in Shankar and one in Dhanmondi Road 15. I usually set up roadside tables to sell iftar. But this year, the government has not given any such directive allowing such shops. I have only kept my kitchen open to cater to biriyani deliveries," he said.
This also means no jilapi, which has been a staple of the month for as long as memory exists.
While religious texts may recommend the breaking of the fast with the energy-filled dates, the sugary crunchy dessert is a strong (albeit unhealthy) contender to the historic fruit.
The tales of jilapi do not end there -- society is divided into people who like thin crunchy jilapi and people who like juicy, syrupy thick jilapi. At this correspondent's house for example, there has to be both on the table.
Social media however suggests that for the first time, many are learning how to make the squiggly tangled circles at home. A Facebook page called "Recipes by Sheza's Mom" uploaded a video showing how to make jilapis at home "just like the ones at stores" and in eight hours, the video had garnered over 87,000 views.
But solitude also brings self-reflection, and maybe for the first time for many, the true spirit of Ramadan can be adhered to.
CRESCENT MOON SIGHTED
The Holy Ramadan, the lunar month of self-purification through fasting and abstinence, begins in the country today as the new crescent moon was sighted in the Bangladesh sky last night, reports UNB.
Lailatul Qadr, the night of divine blessing and benediction, will be observed on the night of May 20.
The National Moon Sighting Committee took the decision at a meeting held at the Islamic Foundation's Baitul Mukarram office with the Religious Affairs Secretary Nurul Islam in the chair.
This year, a maximum of 12 people, including two imams, can attend Tarabi prayers in each mosque during the holy month of Ramadan.
The step was taken to prevent the transmission of coronavirus.