I want death penalty for my son's killers
Says Abrar's mother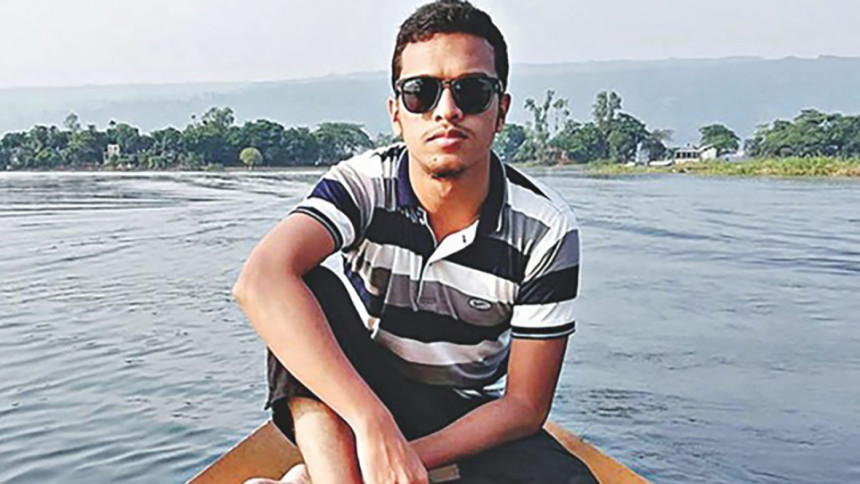 As police yesterday pressed charges against 25 Buet students in the Abrar Fahad murder case, family and friends of the slain student demanded quick trial and exemplary punishment of the culprits.
Abrar's mother Rokeya Khatun demanded capital punishment of those involved in the murder.
The grieving mother, who never sat in front of a TV after she lost her son, yesterday turned on the TV just to watch the news on submission of charge sheet in Abrar Fahad murder case.
She burst into tears as a satellite TV channel started broadcasting the news. "I want capital punishment of those who killed my son and of those who helped the killers to do so.
"I sent my son to Buet and those 11 persons beat him to death. If they had told me, I would have taken my son back to home and made him do business or cultivation," the wailing mother said.
Abrar's grief-stricken younger brother Abrar Fayaz was sitting right beside his mother silently while their relatives were trying to console them at their home on Kushtia town's PTTI road.
Thanking the law enforcers for the swift submission of the charge sheet, Fayaz demanded immediate arrest of the four accused who remained absconded.
"The trial has to be completed as soon as possible and the punishment should be executed immediately. The trial of this case should be done under Speedy Trial Tribunal Act 2008 as the prime minister and the law minister assured us to do so," he said.
Fayaz urged the Buet authorities to take effective measures to prevent such incidents in future and said that negligence of Buet authorities led Abrar to such death.
Asked about expelling the charge-sheet accused, Buet authorities said they would take action against the accused whose names were mentioned on the charge sheet.
Prof Mizanur Rahman, director of Buet Students' Welfare, said, "We will collect copies of the charge sheet and the confessional statements given by the accused and submit it to the probe body formed by the university."
He said a meeting of Board of Residence and Discipline would be called and the board would take decision following recommendation of the probe body and the Buet Ordinance 1962.
Contacted, a spokesperson of the protesting students of Buet, said they would take their next course of action after holding meeting with the students.
The spokesperson, wishing not to be named, said a delegation of the protesters was summoned by the University Grant Commission and they submitted a list already.
Abrar, a second-year student of electrical and electronic engineering department of Buet, died after he was brutally beaten allegedly by some Chhatra League goons at Sher-e-Bangla hall of the university on early hours of October 7.
Law enforcers suspected Abrar was attacked because of one of his Facebook posts, which seemed critical to the government for its recent deals with India.
The incident created a public outrage across the country.