'Gunfight' with Cops: Yaba godfather killed hours after arrest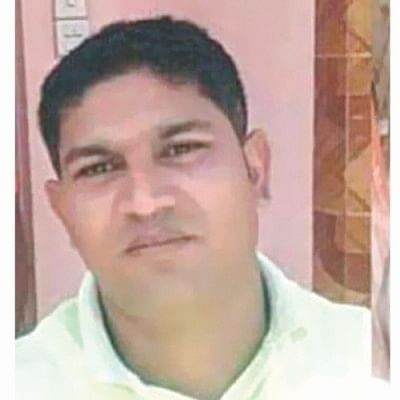 Saiful Karim, a listed yaba kingpin, was shot and killed when police exchanged fire with his associates in Cox's Bazar yesterday, police said.
Teknaf Police Station Officer-in-charge Pradip Kumar Das said they arrested him from the Marine Drive in the tourist town around 10:00pm on Thursday.
However, multiple police sources said Saiful, wanted in seven cases, was picked up by law enforcers from Dhaka airport on May 25 on his arrival from Myanmar. He had fled there after the government declared a war on drug in May last year. 
Pradip said that during interrogation Saiful revealed a big consignment of yaba was being smuggled into Bangladesh from Myanmar through the Naf river. Police then took Saiful along to raid the area around 4:00am yesterday to seize the pills.
"Sensing police presence, the yaba kingpin's associates opened fire, prompting police to fire back, triggering a gunfight," said Pradip.
Caught in the line of fire, Saiful as well as four policemen were injured, and were taken to Teknaf Upazila Health Complex, said the OC.
Saiful was later shifted to Cox's Bazar Sadar Hospital where doctors declared him dead. Police recovered nine firearms, 42 bullets and 1,00,000 yaba pills from the spot, he added.
According to two government lists, Saiful is the number one yaba trader in the country.
After being on the run for about a year, he recently communicated with Cox's Bazar police from Myanmar to discuss his surrender after Eid, police sources said.
Soon after his Biman flight BG 0061 landed at the airport, police arrested him and took him to a police "safe home" in Cox's Bazar, according to police and his family members.     
There, he gave investigators the names of his patrons, police sources said.
His death in the so-called gunfight comes a day after media reports said his patrons include some top police officials.
Contacted, Iqbal Hossain, additional superintendent of Cox's Bazar police, said he had no knowledge of Saiful's stay in their "safe home".
Police and locals said Saiful's ancestral home is in Myanmar. His father Md Hanif came to Bangladesh before the country's independence in 1971.
Saiful began his career as a day labourer in Chittagong in 1998-1999. At the time, he came in contact with yaba dealers from Myanmar's Maungdaw.
In 2001, he started a clearing and forwarding business but it was only a cover to smuggle in yaba from Myanmar, police sources said.
Since then, Saiful built a big network of the illegal trade in different parts of the country with backing from some influential politicians and law enforcers in exchange for money, sources said.
In a little over a decade he topped the list of taxpayers' in Cox's Bazar for three years in a row -- 2015, 2016 and 2017.
In 2017, he was also recognised as a Commercially Important Person (CIP) by the National Board of Revenue.
The same year, his name came up in the media after police recovered a yaba manufacturing machine from a Pajero in the capital's Shajahanpur. Subsequent police investigation revealed Saiful was its owner.
Meanwhile, two suspected drug peddlers were killed in "gunfights" with Border Guard Bangladesh (BGB) in Cox's Bazar and Dinajpur yesterday.
Acting on a tip-off, a BGB team tried to stop a boat carrying a consignment of yaba through the Naf river around 2:00am, said Lt Col Faisal Hasan Khan, a BGB commander.
But the people on the boat opened fire, and the BGB members returned fire in self-defence, he said, adding that one person died in the gunfight while two BGB officials were injured.
The dead was identified as Md Younus, 23.
BGB officials claimed to have recovered 1.10 lakh yaba pills from the boat.
In Dinajpur, a BGB team arrested Delwar, 45, from Nandipur village when he was coming to Bangladesh from India with 958 yaba pills, according to a BGB press release.  
Later, the BGB team went to Chengram village near Mongla border with Delwar to recover more drugs. But his cohorts opened fire, leaving three BGB members injured.
The BGB fired back and the gunfight left Delwar wounded. He was taken to the nearby health complex where doctors declared him dead, said Lt Col Rashed Mohammad Anisul Haque, a BGB commander.
Victim's widow Jesmin Akter claimed there were no yaba pills with her husband when police arrested him. She demanded a fair investigation into her husband's killing.