Economic Recovery: Bangladesh leads the way in South Asia
Says IMF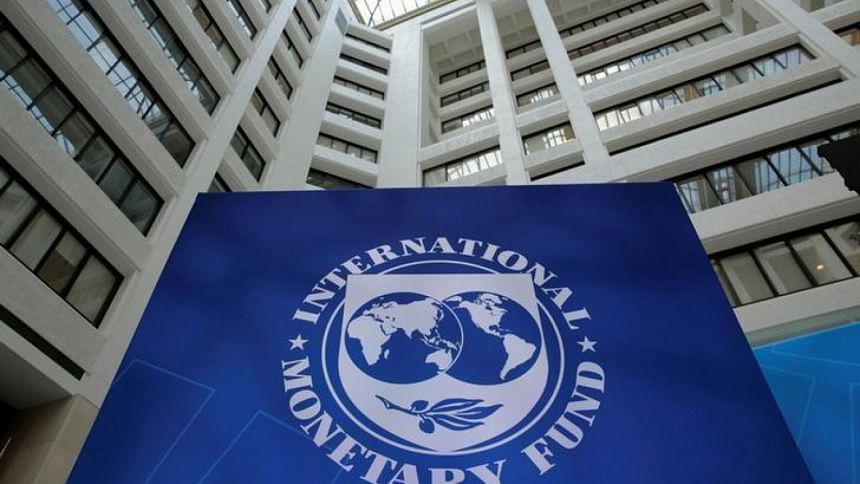 Despite the recent spike in Covid-19 infections, South Asia excluding India is recovering, led by Bangladesh, due to higher-than-expected exports and remittances, the International Monetary Fund said yesterday.
The Washington-based multilateral lender revised its GDP projection for Bangladesh to 5 percent in 2021, up from its October last year's projection of 4.4 percent.
The nation's economy is expected to grow 7.5 percent the next year, said the IMF at its Spring Meetings which took place virtually.
With a remittance income of $18.60 billion, the country recorded 35 percent year-on-year spike in remittances in the first nine months of the current fiscal year, thanks to migrant workers and non-resident Bangladeshis who sent money home, data from Bangladesh Bank shows.
While the overall export remained slightly below the last year's level in July-March period of the current fiscal year, shipment soared by 13 percent year-on-year to $3.7 billion from a year ago, shows data of Export Promotion Bureau (EPB).
The IMF said the pandemic has resulted in unprecedented output losses in the Asia-Pacific region.
"Losses varied widely across economies as a function of the stringency and effectiveness of containment policies; dependence on tourism and contact-intensive services; and the degree of policy support. Some of the Pacific Island countries have been among the worst affected," said Deputy Director of IMF's Asia and Pacific Department Jonathan D Ostry at a press briefing.
The IMF said although a recovery is now underway, and the pandemic is receding in some countries, elsewhere, second or third waves of infections are raging, notably in India and some of the ASEAN economies.
"Outlooks in the Maldives, Nepal, and Sri Lanka are affected by weak tourism and limited policy space," said Ostry.
The IMF predicted that regional growth would be just above 7.5 percent this year.
Jonathan said recovery in Asia depends on a smooth handoff from public support to private demand.
"After the historically unprecedented stimulus in 2020, fiscal policy in the region is expected to continue to do its part this year, with the fiscal stance remaining supportive in the region," he said.
The IMF suggested accommodative fiscal support, targeted towards vulnerable groups, until private demand recovers.