DMCH opens 'isolation unit'
It's equipped to treat 12 patients at a time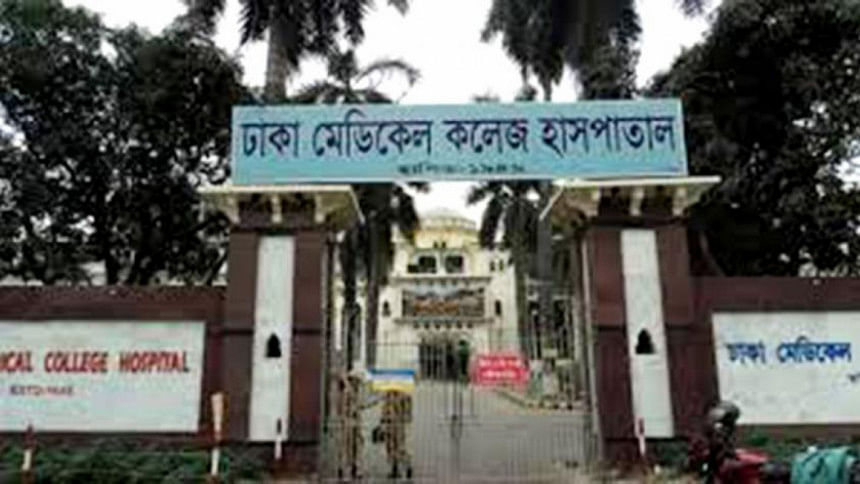 The authorities of Dhaka Medical College Hospital have opened an "isolation unit" to treat coronavirus patients if there is any. 
"We opened the isolation unit on January 30, a day before 312 Bangladeshis returned home from the coronavirus-hit Chinese city of Wuhan, as part of our advance preparation," Brig Gen AKM Nasiruddin, director of the hospital, told The Daily Star yesterday.
So far, nobody has been infected with the virus in the country.
Located on the ground floor of DMCH Building-2, the seven-bed unit has facilities like those of a high-dependency unit. 
The unit, equipped with necessary medical equipment, nurses, and paramedics, can treat 12 patients at a time, said the director.
He added that they were ready to increase the capacity of the unit.
"Currently, some nurses and paramedics are performing their duties at the unit regularly. We will deploy doctors immediately when patients will be admitted," the DMCH director added. 
On January 26, the Institute of Epidemiology, Disease Control and Research (IEDCR) sent a letter to all divisional and district hospitals, asking them to set up such isolation units.
Meanwhile, IEDCR Director Meerjady Sabrina Flora yesterday urged people not to panic over the coronavirus issue, but to be remain aware of it, reports BSS.
"Be aware but don't panic over the coronavirus issue as nobody has so far been infected with the virus in our country," she said while addressing a press briefing at the organisation's Mohakhali office.
She also talked about the crew members of the flight that brought the Bangladeshis back to Dhaka from the Wuhan city, the epicentre of the coronavirus outbreak, and the doctors on that flight.
They are now home quarantine and advised not to go outside home, Flora said.
The IEDCR, the state-run disease monitoring wing, has screened 8,396 returnees from China until yesterday from January 21, and all of them are safe.
The IEDCR chief urged all not to spread any rumour and pay heed to any such rumour about coronavirus. "The hype regarding wearing mask to avoid coronavirus is useless."
The disease monitoring wing is running four hotline numbers 01937110011, 01937000011, 01927711784, and 01927711785 to remove any type of confusion about the virus and create awareness among people.