Crushed Under Iron Rods: 13 die as truck falls into a ditch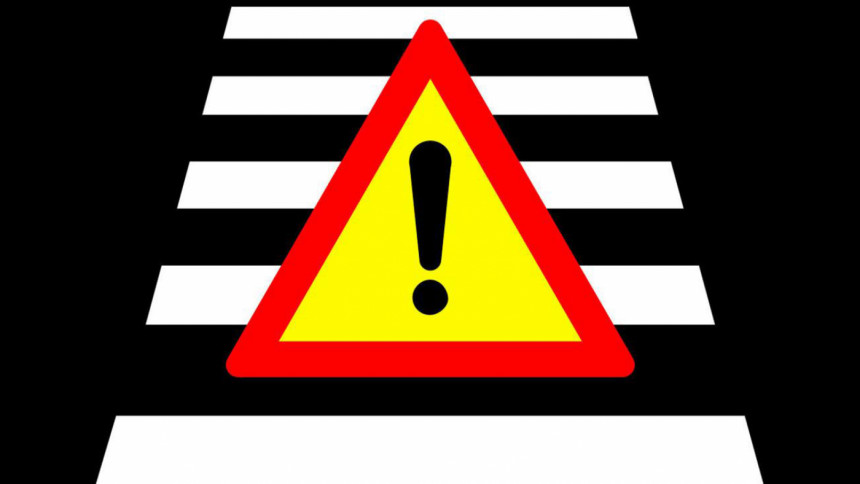 Thirteen people, including two children, were crushed to death when a truck overturned and plunged into a ditch in Gaibandha's Palashbari yesterday morning.
The crash happened around 8:00am on Rangpur-Bogura highway in Dublagari area, Matiur Rahman Sarkar, in-charge of Gobindaganj Fire Service and Civil Defense, told The Daily Star.
"Around 10:00am, we got a call, reporting that a truck had fallen into a ditch. We reached the spot by 10:30am, and with the help of the locals, we removed the truck with a rescue vehicle and found iron-rods.
"Then one of the firefighters noticed that the water in the ditch was turning red. So we removed the rods, and the bodies there were," Matiur said.
The children were aged between seven and 10, and nine men were between 18 and 45 and two other men were much older, he added.
"The victims must have been travelling on the iron-rods and covered under a sheet of tarpaulin, because it was raining and there were law enforcers checking if people were travelling defying the coronavirus restrictions."
It took the officials one and a half hours to find the bodies, he said.
Manjur Ali, a resident of the area, said there was no sign that there were people crushed under the vehicle.
A team of police from Palashbari reached the scene around half an hour after the crash and they also didn't realise that so many people had died, said Masudar Rahman Masud, officer-in-charge of Palashbari Police Station.
The truckers managed to flee the spot, said Abdul Quader Zilani, OC of Gobindaganj Highway Police Station.
Gobindaganj Upazila Nirbahi Officer Ramakrishna Barman told The Daily Star that most of the victims had their national identity cards and seven bodies had been handed to the families.
The seven victims are Shamsul Alam, 65, of Pirganj, Rangpur; Shoaib, 7, of Pirganj, Rangpur; Mohsin Ali, 18, of Palashbari, Gaibandha; Mizanur Rahman, 27, of Ulipur, Kurigram; Shariful Alam, of Kunia, Rangpur; Ishaq Khan of Pirganj, Rangpur; and Al Amin, 14, of Pirganj, Rangpur.
The victims were mostly garment workers and they got on the truck in Gazipur, the UNO added.
Gaibandha district administration is giving each family Tk 10,000, he said.