Covid Vaccines: Govt set to import '3cr' doses from Indian firm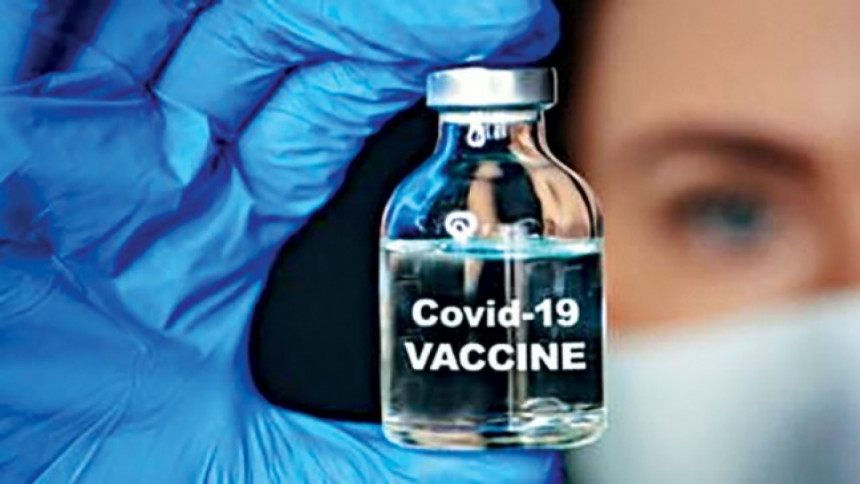 The government will import "three crore" doses of novel coronavirus vaccines from India's Serum Institute, a top health ministry official told The Daily Star last night.
Each dose of the vaccine will cost $5, the official added.
Earlier in the evening, the ministry's Public Relations Officer Maidul Islam said a ceremony on the signing of a Memorandum of Understanding (MoU) in this regard would be held at the ministry at noon today.
He, however, didn't disclose details of the MoU.
Health Services Division Secretary Md Abdul Mannan said details of the deal would be shared with the media after the signing ceremony.
Sources said a third party organisation is likely supply the vaccine to the government.
Pune-based Serum Institute of India (SII) has an agreement with AstraZeneca to manufacture the Oxford University vaccine -- ChAdOx1 nCoV-2019.
The vaccine has been named Covishield in India and it could be ready as early as December, reported The Indian Express on October 28.
In an interview with NDTV, Adar Poonawalla, CEO of Serum Institute, which is currently conducting late-stage trials of the vaccine in India, said the first batch of 100 million doses should be available by the second or third quarter of next year.
The India Times in a report on August 7 said the SII -- the world's largest vaccine manufacturer in terms of volume -- has capped the price of Covid-19 vaccine at $3 per dose for low and middle income countries, including India, as part of a new partnership with Gavi, The Vaccine Alliance and the Bill & Melinda Gates Foundation.