Covid cases jump fourfold in a month
45 people die, 3,171 test positive, highest in a single day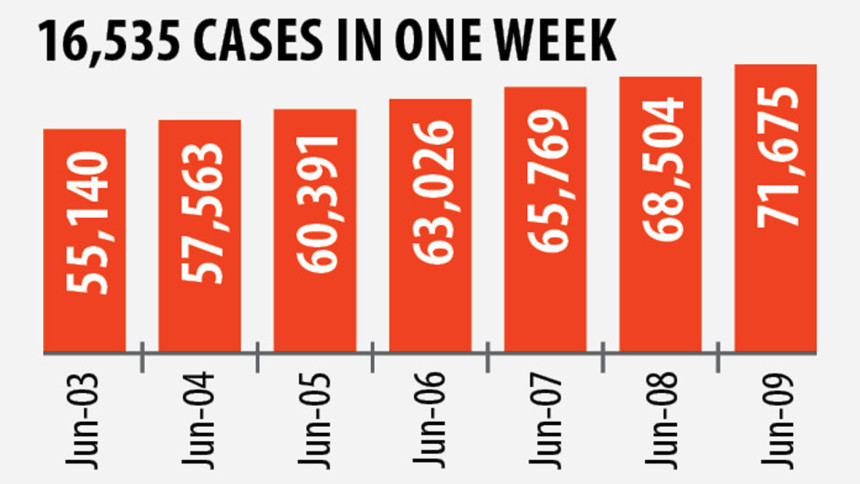 The Covid-19 infection in the country has increased fourfold in the last one month with 3,171 infections recorded yesterday -- by far the highest total for one day.
The country detected about 92 positive cases for every million in the population on May 11. But currently the number has gone up to 402 per million, according to World Health Organization (WHO) reports on Bangladesh.
The worst situation prevails in the capital where 2,489 people in each million have so far been tested positive for the virus. The rate was about 875 per million a month ago.
According to Directorate General of Health Services (DGHS), the total number of infection yesterday rose to 71,675.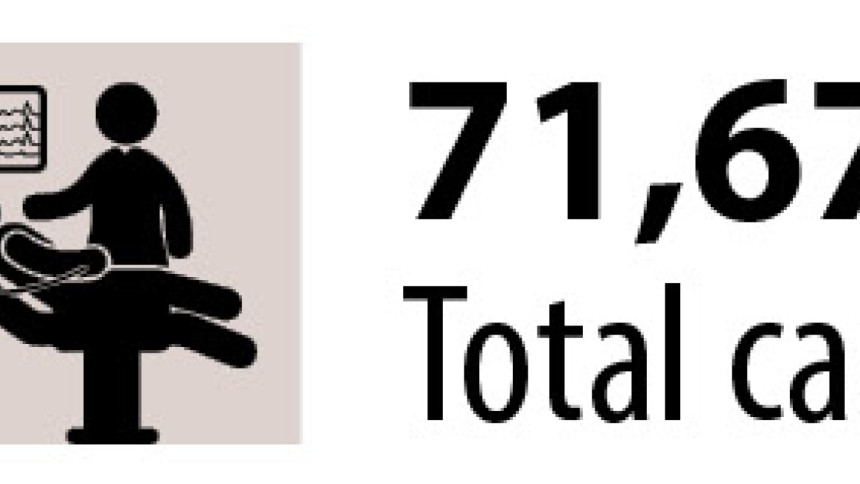 The country also saw highest one-day death toll yesterday with 45 reported, taking the total to 975, said Prof Nasima Sultana, additional director general (administration) of DGHS.
Of the dead, 33 were male and 12 were female, she said.
In the online briefing, Nasima said two were between 11-20 years old, two between 21-30, five between 31-40, three between 41-50, 15 between 51-60, 10 between 61-70, and eight between 71-80 years old.
Twenty-eight were from Dhaka, 11 from Chattogram, two from Sylhet, two from Rajshahi and two others from Rangpur division.
A total of 14,664 samples were tested in 55 labs across the country in the last 24 hours before 2:30pm yesterday, Dr Nasima said.
During this period, 777 Covid-19 patients have recovered, taking the total recovery number to 15,336, the DGHS official added.
According to WHO, there has been a steady rise in the infection rate since April 4.
Dhaka division has been the worst affected region till date with 678.6 infections in every million, followed by Chattogram with 214 per million, the reports show.