Covid-19 Vaccine: The poor may face disparity
Many still have no access to testing, treatment; only 1 in 10 in poor countries to get immunised next year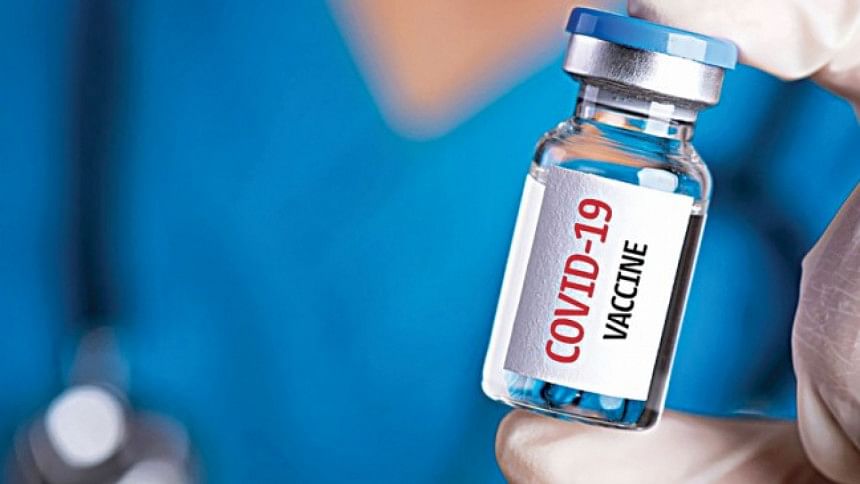 The poor and people living on the fringes have been enduring inadequate access to coronavirus testing and treatment facilities and now they are likely to have to do the same for vaccines.
International campaigners yesterday said nine out of 10 people in 70 low-income countries are unlikely to be vaccinated for Covid-19 next year because the majority of the promising vaccines have been bought by the west.
Rich countries with 14 percent of the world's population have secured 53 percent of the most promising vaccines, said the alliance, which includes Amnesty International, Frontline AIDS, Global Justice Now and Oxfam.
While high-risk groups in Britain received on Tuesday the first shots of the vaccine developed by Pfizer and BioNTech, most people in 67 low- and lower-middle-income countries, including Bhutan, Ethiopia and Haiti, risk being left behind, they said.
Among the three Covid-19 vaccines for which efficacy results have been announced, almost all the available doses of two of them -- Moderna's and Pfizer/BioNTech's -- have been acquired by rich countries, the alliance report said.
AstraZeneca and the University of Oxford have pledged to provide 64 percent of their doses to people in developing nations. But that would only reach 18 percent of the world's population by next year at best, it added.
The EU, US, Britain, Canada, Japan, Switzerland, Australia, Hong Kong, Macau, New Zealand, Israel, and Kuwait have acquired 53 percent of potential doses. Canada is buying enough to vaccinate its population five times over, Oxfam said.
"By buying up the vast majority of the world's vaccine supply, rich countries are in breach of their human rights obligations," Steve Cockburn, Amnesty International's Head of Economic and Social Justice, said in a statement.
Directorate General of Health Services (DGHS) officials, however, claim that Bangladesh will buy 68 million doses from vaccine alliance Gavi under a global arrangement called COVAX facility and another 30 million doses of Oxford-AstraZeneca vaccine from Serum Institute of India.
Officials expect the country to receive the first shipment of the doses from Gavi between February and June 2021 while vaccines from Serum may arrive by February 2021.
However, the most pertinent question now is who will be vaccinated first as the government is yet to publish its vaccine distribution plan.
Officials said the priority is likely to be given to healthcare workers, including doctors, nurses, health management and support workers, and technicians directly involved in treatment and other Covid-related activities.
In the second phase, frontline professionals such as members of law enforcement agencies and journalists, and people aged above 60 with comorbidity are likely to receive the shots.
Prof Sayedur Rahman, chairman of the pharmacology department at the BSMMU, told this correspondent recently, "Concern remains as to when the vaccines would reach the country and whether those could be administered to the people timely and properly."
Prof Nazrul Islam, member of the National Technical Advisory Committee (NTAC) on Covid-19, apprehends that people living in the peripheries may not get vaccines timely, which will create a disparity in vaccination too.
"Have we arranged a separate capacity to store Covid-19 vaccines in upazilas? If not, how will people living in rural areas get vaccines?" he added.
TESTING DISPARITY
The death of 63-year-old Monowara Begum in an ambulance on June 2 after six hospitals in Sylhet refused to treat her fearing she had Covid-19 made headlines.
Like her, many patients seeking emergency treatment died simply because they did not have access to coronavirus testing facilities.
Prof Nazrul told The Daily Star, "When one is refused treatment without a Covid-19 negative certificate, the government has to take the responsibility."
As of December 3, a total of 2,203 people died after developing Covid-19 like symptoms, according to the centre for genocide studies at Dhaka University.
The total number of confirmed deaths due to Covid-19 is 6,930 as of yesterday, according to the DGHS.
Experts said the number of deaths due to Covid-19 is higher than the official figure as most people have no access to testing facilities.
Over the last 30 days, on an average 15,000 people were tested daily. The total tests conducted, as of yesterday, was 29,11,664.
According to ourworldindata.org, Bangladesh did around 0.09 tests per 1,000 people, one of the lowest in the world.
Against this backdrop, the government has introduced antigen-based rapid testing in 10 districts after months of bureaucratic exercise.
Yet, the number of tests has not increased while the officials, including the health minister, blamed people "for not coming forward for the test".
According to the officials, the DGHS has eight teams for Covid-19 sample collection in Dhaka city who collect up to 150 samples a day.
There are no such teams anywhere in the country.
TREATMENT FOR ALL, A FAR CRY
The Covid-19 treatment situation has not improved notably since the beginning of the pandemic and experts are saying that Covid-19 revealed the "discriminatory" nature of the country's health system, under which the poor and those living in the peripheries are deprived of access to proper health care.
"Before Covid-19, those who had no money were deprived of treatment. During the Covid-19 health emergency, even money can't guarantee treatment. Only the elites have the access," Prof Ridwanur Rahman, an infectious disease specialist, told The Daily Star yesterday.
Quality treatment facilities are mainly in Dhaka and Chattogram and the tertiary hospitals in divisional headquarters have very little capacity to handle critical patients.
According to the DGHS yesterday's press release, 19 Covid-19 dedicated hospitals out of the 29 are in Dhaka city while the rest 10 are in Chattogram city.
According to last month's information obtained by The Daily Star, only 24 of these hospitals had a central oxygen supply system.
"We had strongly recommended setting up a central oxygen supply system in all district-level hospitals months before. But we saw no progress yet. A Covid-19 patient with severe symptoms having to come to Dhaka cannot be a system," Prof Nazrul said.
He said, "People needing to go to tertiary level hospitals or needing to do everything themselves to get treatment means that those who have no money will die without treatment. This is not only a violation of human rights but also a violation of constitutional rights."
Based on discussion with families of several Covid-19 patients, per day treatment cost for a Covid-19 patient in private hospitals is between Tk 50,000 and Tk 70,000. The cost goes up multiple times in case of comorbidities.
It is not easy even at government hospitals in the capital.
The mother of Dr Ershadul Haque, registrar of National Institute of Kidney Disease and Urology, died from Covid-19 on November 24 at Dhaka CMH.
"When my mother developed severe symptoms … We took her to BSMMU. As it had no ICU available, we took her to Bangladesh Institute of Health Sciences Hospital. To get better treatment, we took her to CMH. I can't describe how tough it is to arrange ambulances and look for better treatment. It was a nightmare," Ershad told this correspondent.
In addition to the incapacity of the healthcare system, unavailability of proper and real-time information about services available has made the situation even worse for the masses.
He had spent around Tk 4 lakh for her treatment in government hospitals, where she stayed only two weeks.