Court Order to Surrender Passport: It's rare in case of journalists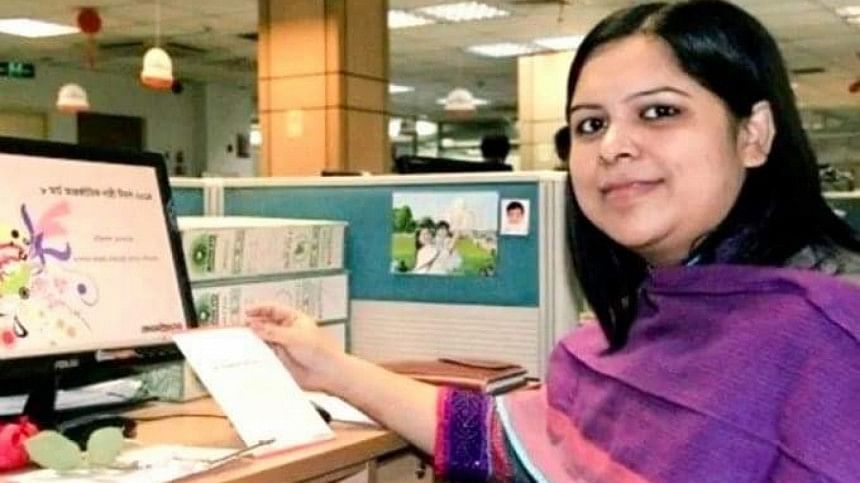 A court order asking Rozina Islam to surrender her passport before being granted ad-interim bail yesterday is a rare occurrence for journalists.
Some legal experts have said the country's criminal justice system does not allow conditional bail and that the right to holding a passport, leaving and entering the country is enshrined for citizens in the constitution.
The courts usually issue such directives on the accused while granting them bail in cases related to corruption, money laundering, politics and murder.
Rozina, a senior reporter for Prothom Alo, was arrested in a case filed by the health ministry last Monday under the Official Secrets Act-1923 and the Penal Code on charges of stealing and taking photos of "highly sensitive" government documents.
She was arrested after being confined for more than five hours at the Secretariat earlier that day.
Yesterday morning, the court of Metropolitan Magistrate of Dhaka Mohammad Baki Billah granted ad-interim bail to Rozina on the condition that she surrender her passport on a bond of Tk 5,000 with two guarantors -- one of whom must be a lawyer, and the other a legal guardian.
Supreme Court lawyer and Editor of Dhaka Law Reports (DLR) Khurshid Alam Khan told The Daily Star that he does not know whether any journalist has earlier been ordered to surrender his or her passport while being granted bail in a case.
He however said there is no illegality in the court order, and no question will be raised against the order.
If Rozina submits an application to the court concerned for getting her passport back to go abroad for any urgent tasks, the court will order that her passport be returned, Khurshid Alam Khan.
Public Prosecutor for the Anti-Corruption Commission Mir Ahmed Ali Salam told The Daily Star that 18 former and current high-placed officials of AB Bank had surrendered their passports before a Dhaka court last year while securing bail in a Tk 126 crore money laundering case.
"I don't know whether any journalist has been ordered to surrender his or her passport previously to secure bail in any case," he said.
Additional Public Prosecutor of Dhaka Metropolitan Sessions Judge's Court Tapash Kumar Pal told this newspaper, "As far as I know, the court orders high-profile persons accused in graft, money laundering, political and murder cases to surrender their passports while granting bail.
"But such orders are not usually issued in cases against journalists," he said.
Supreme Court lawyer Manzill Murshid, who has moved more than 400 public interest litigations, said instances of court orders on journalists to surrender their passports while being granted bail are not ordinarily found.
He added that the conditional bail is illegal.
Lawyer Mohammad Shishir Manir, head of Law Lab which conducts research on laws and the constitution, told this newspaper, "Our criminal jurisdiction does not allow conditional bail. Under Article 36 of the constitution, it is the fundamental right of a citizen of Bangladesh to have a passport and leave and return to the country. Journalist Rozina Islam will not be able to enjoy this fundamental right at this moment due to the imposition of the condition on her."