Closed Factories: Pay workers 60pc of gross salary for April
Govt asks owners; unions want 100pc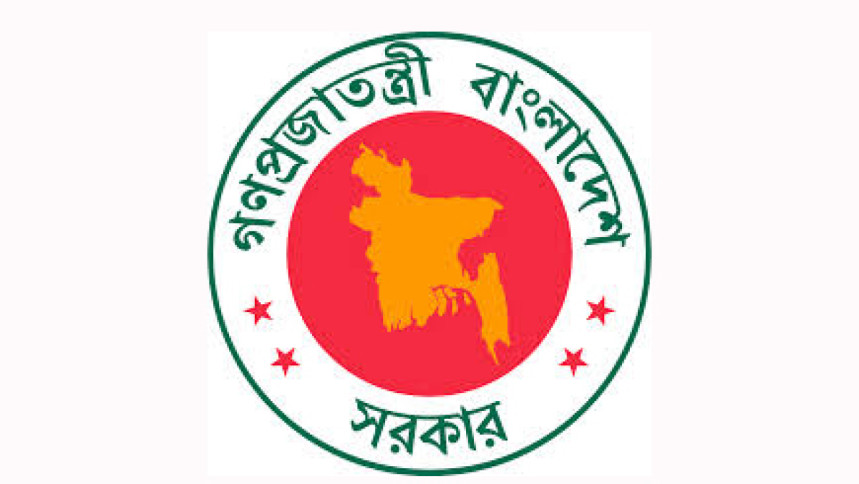 In a bid to avert job cuts and temporary closures during Covid-19 outbreak, the government yesterday directed ready-made garment factory owners to pay their workers' salary by 60 percent for April.
The decision came two days after union leaders and factory management sat for a tripartite meeting with State Minister for Labour and Employment Begum Monnojan Sufian in the chair at Sramabhaban in the capital.
The union leaders, however, demanded full payment for all the workers.
The government decision came against the backdrop of unrest caused by layoffs in RMG factories and temporary shutdowns in different industrial belts in and outside Dhaka after reopening from April 26 following two weeks' gap.
According to industrial police, more than 500 factories were shut down temporarily and more than 10,000 workers were laid off from different factories.
The 60 percent salary payment, from the government's Tk 5,000 crore stimulus package, is applicable only for workers of closed factories, and only for the month of April, said Shibnath Roy, inspector general of the Department of Inspection for Factories and Establishments (DIFE) after the meeting at Sramabhaban in Dhaka.
The running factories will have to pay the full salaries, he added.
"We have decided to pay 60 percent salary to the workers to avoid temporary shutdowns of factories and laying off workers," Shibnath Roy told The Daily Star.
He said if any factory shuts down, the management will have to pay at least 54 percent of gross salary to the workers, according to the labour law of the country.
"So, 60 percent is a better option. The management will not shut down any unit and will not terminate any workers," Roy also said.
Roy said management of many factories had started laying off workers who had not completed one year in their jobs. But the government's decision means those workers cannot be terminated, he said.
Prime Minister Sheikh Hasina, in a speech to the nation on March 25, announced a Tk5,000 crore stimulus package for export-oriented sectors.
Amirul Haque Amin, president of National Garment Workers Federation said he is not convinced with the decision.
"We want 100 percent salary for all workers as it is a very difficult time for us all," he told The Day Star over phone.
"The government and factory owners will have to pay 100 percent. They should stand beside the workers with full pay at such a bad time. Cutting 40 percent salary is unjust and shameful," he added.
Nazma Akter, president of Sammilito Garment Sramik Federation also demanded 100 percent payment to all workers.
Many international organisations like the EU and International Labour Organisation, apart from the government, gave assurances of fund for the garment sector.
"The sector has the capacity to pay salaries in full," Nazma Akter said.
Mohammad Hatem, vice president of Bangladesh Knitwear Manufacturers and Exporters Association said they decided on 60 percent so as not to lay off any workers or shut down any unit.
"We started operations on a limited scale. It might be 25 percent of total capacity. So, we could not absorb all the workers now," said Hatem.
"If the situation improves, we will increase the number of workers. Moreover we cannot call the workers outside Dhaka as per the government decision," Hatem also said.
Bangladesh Garment Manufacturers and Exporters Association in a WhatsApp message to The Daily Star said 60 percent pay is only for the time being for workers unable to work, but they will get the full pay when they rejoin.
At least 65 factories in two export processing zones (EPZ) in Chattogram announced that they would shut down for 30-45 days due to non-availability of work orders and suspended shipment activities.
Of the number, eight were approved to reopen as of yesterday as the units are restarting operations gradually.
UNREST
Incidents of labour unrest took place in Ashulia and Gazipur yesterday morning, where workers demanded reinstatement of the jobs of laid off workers.
Later, they blockaded the Dhaka-Mymensingh Highway at around 12:00pm in favour of their demand.
The workers withdrew the blockade around 2:30pm after an assurance of reinstatement, Gazipur industrial police said.
Garment workers of a closed factory in Dhaka Export Processing Zone demonstrated in front of Ashulia Press Club, demanding four months' arrears.
Around 500 workers of a factory first went to Bangladesh Export Processing Zone authority's office inside DEPZ and later demonstrated in front of Ashulia Press Club to meet their demands the workers and worker leaders said.
The demonstrating workers said the factory authorities declared the factory shut a couple of months ago without paying the workers' arrears.
When contacted, Abdus Sobhan, general manager of DEPZ, told The Daily Star that as the factory owner could not pay the workers' salaries after rescheduling three or four times, they had cancelled the owner's land lease agreement.
Workers arrears will be paid by selling the factory belongings, said Abdus Sobhan, adding that he hoped it would be done in two months.
In another incident, some 240 probationary laid off workers of two factories in Ashulia's Aukpara area also demonstrated in front of factories, demanding reinstatement, said workers.