Burying the Covid-19 Dead: Fear not, WHO says it's okay
A group led by an alem volunteers to provide free funeral services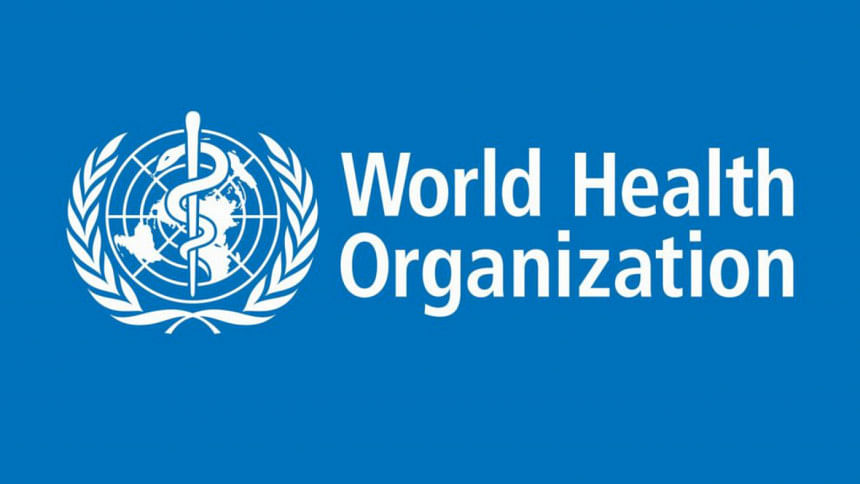 A group of people have come forward to provide funeral services and bury the bodies of those who died of Covid-19, while many graveyard committees have been reluctant to do so.
Under the leadership of social worker Gazi Yakub, who is a Qawmi madrasa alem of Ahmednagar area in Mirpur and an exporter, the nine-member group showed interest also in washing, cleaning and dressing the bodies, as the victims' families and relatives are scared to even attend the namaz-e-janaza.
The other members of the volunteer group are Mawlana Lutfar Rahman, Hifjur Rahman, Nurun Nabi Noor, Salman Sazid, Mokhlesur Rahman, Shahidul Islam, Mohammad Rabbi and Ishak Gazi.
"It is very unfortunate for a person to not get a janaza or a proper funeral. As an alem, I couldn't accept it. If I volunteer, thousands of Ulama will be inspired and do this job," Yakub said.
"This is why, I have made a post on my Facebook on Monday with my mobile phone number -- 01920781792. Within three days, I was contacted by people from 39 districts, who have all expressed their solidarity for this great cause.
"After being inspired by the immense response, I'm now trying to build a network with like-minded people from every district. For the services outside Dhaka, I will maintain communication with the respective volunteers, who will carry out the funeral services for free."
A group of such volunteers has performed a namaz-e-janaza and funeral services for a Covid-19 victim in a village of Naria in Shariatpur, he added.  
The World Health Organisation (WHO) provided an interim guidline on March 24 saying, "To date there is no evidence of people becoming infected from exposure to the bodies those who died from Covid-19."
Yet, the fear of transmission has made many reluctant in preparing the body for and performing the burial.
The guidance further reads that the safety and well-being of everyone who tends to bodies should be the first priority, and before attending to a body, people should ensure that the necessary hand hygiene and personal protective equipment (PPE) supplies are available.
The dignity of the dead, their cultural and religious traditions, and their families should be respected and protected throughout; and hasty disposal of a dead from Covid-19 should be avoided, it also says.
The guidelines include detailed recommendations about the burial procedure for the managers of healthcare facilities and mortuaries, religious and public health authorities, and families, who tend to the bodies of those who have died of suspected or confirmed Covid-19. It also says that people who have died from Covid-19 can be buried or cremated.
The Islamic Foundation of Bangladesh requested all to follow the WHO guidelines for the namaz-e-janaza and burial of the victims of Covid-19.
Dr Zafrullah Chowdhury, founder of Gonoshasthaya Kendra, also said in a press release that Muslims who have died of Covid-19 can be buried as per Islamic rules without any fear of infection. The followers of other religions can arrange a proper burial or cremation according to their customs.
He also said the coronavirus cannot survive or multiply in a dead body.
Officials of Institute of Epidemiology, Disease Control and Research (IEDCR) had also earlier confirmed that Covid-19 cannot be transmitted from a dead body.
Speaking to this correspondent, Gazi Yakub said that he has already spoken to a few doctors and gone through the WHO guidelines and international practices regarding the funeral of a Covid-19-affected person.
"We are trying our best to abide by the directives of healthcare organisations so it [the funeral services] can be carried out properly and safely," he said.
Engineer Forkan Bin Kashem and a doctor, who wishes to remain anonymous, has provided the volunteer group with the required number of PPEs. The volunteers in Dhaka have already trained at least 22 people on burial work.
"On Monday, we got a call from the Birdem after a Covid-19 patient had died. We offered his namaz-e-janaza, but could not bury him, as his family wanted to bury him at his hometown in Noakhali," Yakub said.
They got another call from the Tilpa Para area of Khilgaon on Tuesday, but the family had left the city before the team reached the place.
Yakub said if anyone can ensure them transport facilities, it would be helpful for them to move easily in this shutdown.
"It has become difficult for us to manage transport to reach our destinations. It would be appreciated if someone could help us in this regard."