Anti-rape protesters list demands
Quick probe, trial, fixing Evidence Act among them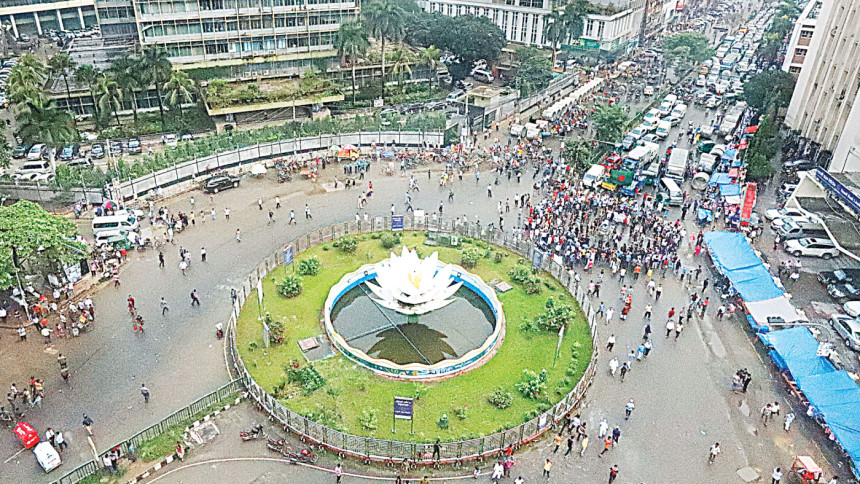 Various political parties, students, youth and rights activists protesting over this past week have stated their demands -- including expedited police investigations and trials of rapists to ensure justice for victims and amending the Evidence Act to end victim blaming.
Condemning the rise of rape incidents in the country, under different banners, these groups held protest programmes across the country and issued several statements yesterday.
Quoting government data, Jatiya Ganatantrik Front, said in a statement that between 2001 and 2020, a verdict was given in only 3.56 percent of cases filed on women and children repression, and punishment was given in only 0.37 percent of cases.
"Repeated assurance of justice by the Home Minister fails to bring any relief in public mind as punishment could not be ensured in 99 percent of cases," reads the statement, jointly given by the Front's President Dr MA Karim and General Secretary Brig Gen (retd) M Jahangir Hossain yesterday.
To stop violence against women and children, torture and killing, Jatiya Ganatantrik Front also suggested bringing about change in social perspectives.
Students under the banner of Anti-Sexual Repression Students' Coalition yesterday held a rally in front of the National Museum at Shahbagh. They later gave a memorandum to the law minister.
Seeking capital punishment for rape, they said more than three rape incidents had taken place each day between January and September this year.
Quoting police statistics, they said around 5,400 rape incidents took place in 2019.
The students' coalition demanded fixing a 15-day time limit for investigation and completing trials within 60 days.
They called upon the law minister to amend the existing Evidence Act, 1872 to stop victim blaming and form separate cells for women at each police station.
Students also called for the High Court directives regarding the two-finger test to be implemented.
In their statement, they asked the government to take strong legal action against persons responsible for holding village arbitrations for rape incidents.
"Weakness and vagueness in the corresponding act has been creating barrier to ensure justice to rape victim," the statement added, asking the government to amend the law to make it more effective.
Meanwhile, at a protest rally in front of the Home Ministry, Ganasamhati Andolon Chief Coordinator, Zonayed Saki, said the government wants to play blame game when it comes to rape incidents too.
"Instead of creating all state organisations women-friendly, they are blaming social degradation for the rising incident of rape to avert their liability," he said.
Protests outside Dhaka
In Brahmanbaria, leaders and activists of Bangladesh Chhatra Moitree held a protest rally on rape incidents and violence against women across the country.
Students formed a human chain in front of the office of the deputy commissioner in Brahmanbaria town.
Muhayee Sharad, convener of Chhatra Moitree, Brahmanbaria district unit, said, "No one is above the law in the country. If the perpetrators think they will be able to roam freely after committing heinous crimes like rape, they are living in a fool's paradise."
Chhatra Moitree called for the incorporation of capital punishment in the law for rapists.
In Pabna, various organisations carried out protest programmes over rape incidents.
Demanding capital punishment of rapists, youths formed a human chain in Pabna's Chatmohar upazila.